Creamy chocolate ice cream packed with dark chocolate and swirled with marshmallow fluff!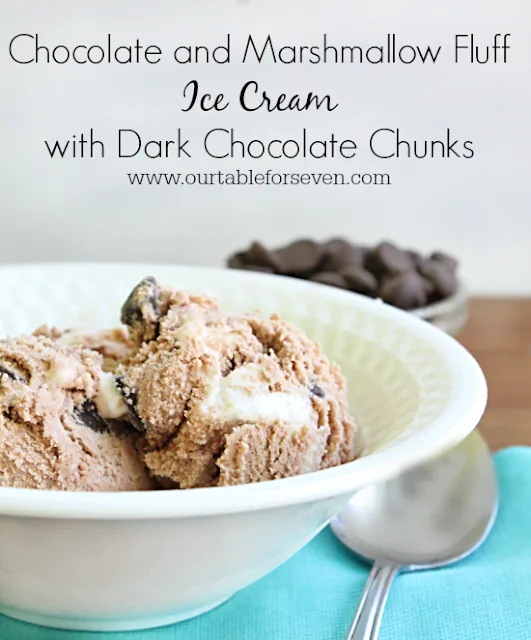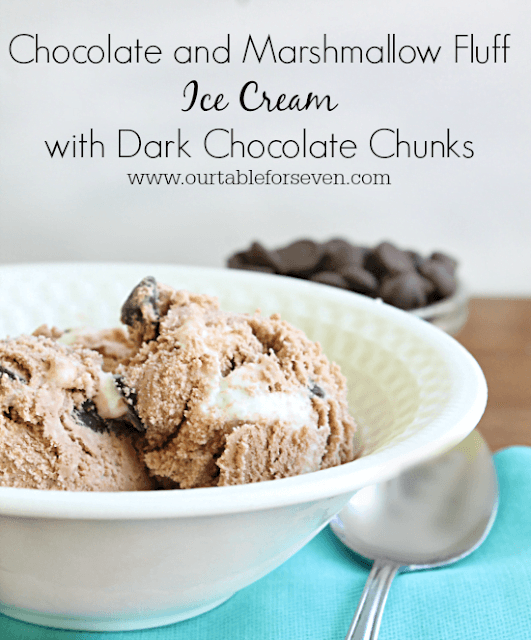 It's Friday! 🎉
Ice Cream! 🍨 🍦
How does that sound to you guys? Sounds perfect to me.
The weather has been pretty nice lately, but, it's starting to heat up. I believe we may of hit the mid-80's this afternoon. It felt like it in my house. Our new house has no central air. Actually, we can't even get it. OK, technically, we could, but, we have all radiators in this old place. Making the change is waaayyy out of my house–fixin'-up budget right now.
So, we will have to stick with the window unit that came with the house. Which, still needs to be cleaned up before we turn it on.Ugh. Let's just cross our fingers that the weather doesn't get above 80 or so for a while!
In the meantime, ice cream is here to keep us cool. Chocolate ice cream with marshmallow fluff swirled in, then, some, nice, dark chocolate chunks to give it even more chocolaty-goodness to love.
You can stick with store bought chocolate syrup and marshmallow fluff with this, but, homemade is always better! They are both very easy to make and you will never buy store bought again for either of them. Ever Give them a try..it's worth the small extra time! Links to both are noted next to the ingredients in the recipe.
Have a good weekend everyone and stay cool!