Soft,sweet bread made right in your bread machine!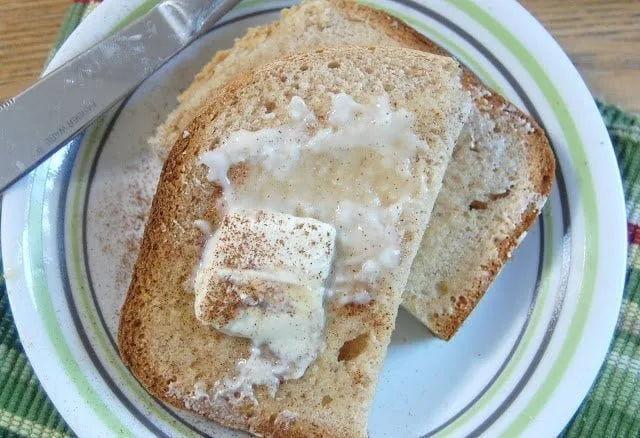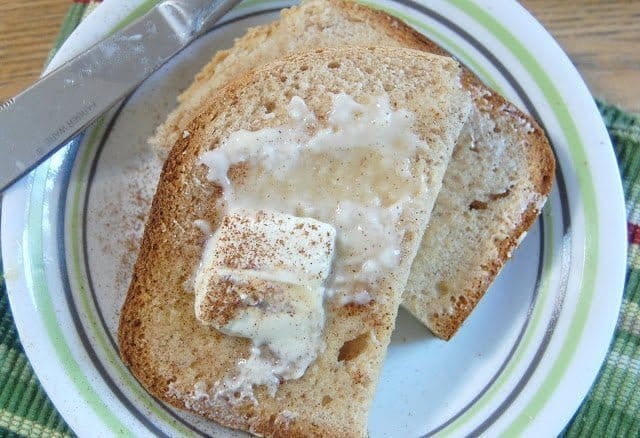 As I mentioned previously, my Mother's Day gift this year was a bread machine. Ever since then,there has been bread making, freezing and eating going on.
This shocks my mother.
OK, well, surprises her. She tells me that I am "the last person on earth she would ever think would get a bread machine for Mother's Day". The last person? Really? I mean, you really think Angelina Jolie got a bread machine for Mother's Day? I think she is ahead of me for "last person on earth" status. 😉 😆
Anyway, it is a bit of a change for me, so, I can see where my mom is coming from. But, I have been enjoying it and trying out some new bread recipes with it. Here is one right now!
This cinnamon sugar bread is crunchy on the outside and soft on the inside. If you have a bread machine, give this a try..it's great for breakfast or just a snack!