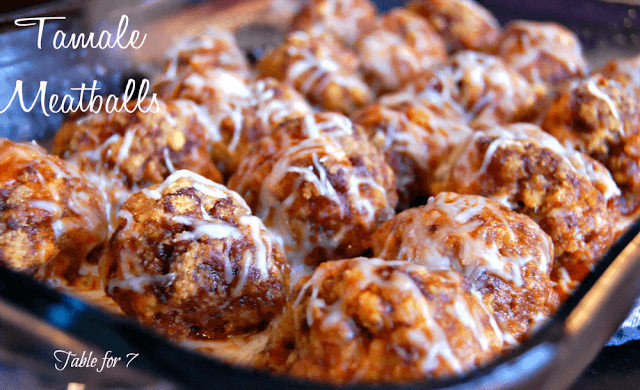 All the delicious flavors of a tamale packed in a meatball.
Mr Plain informed me this weekend that we will not being having a Super Bowl party. I was unaware up until this point that we were.
I guess, the Packers lost this weekend. ( Mr Plain=big Packer fan) If they did go to the Super Bowl, we were having a party? Well, not really he tells me! Too much work. But,it was still a possibility.
I haven't actually paid much attention to it all. Football is not my thing. But, a Super Bowl party with tons of appetizers and junk food?
Wouldn't be the worse way to spend an evening. ;
How about these meatballs for a great appetizer for a party? Super Bowl or otherwise. You can just make them for dinner too..perfectly acceptable.
These meatballs are like little tamales rolled up in a ball.
They have a great taste and you will find it tough to eat just one.