Lasagna rolls stuffed with mashed potatoes and cheese! Comfort food at its best.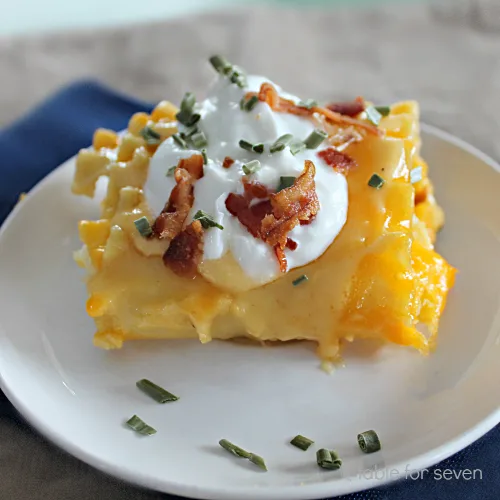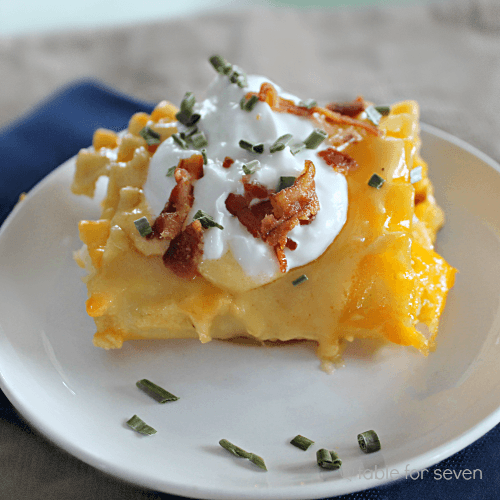 Let's start this post out with the honest truth.
If you are looking for a light, low fat, healthy option for your dinner menu this week, you are at the wrong place. What gave it away? That it was topped with bacon or was it the cheese? I had some restraint..that's a dollop of non fat plain Greek yogurt on top. OK, I don't buy that either. 😉
This lovely dish is lasagna noodles stuffed with mashed potatoes and cheese. Then, topped off with cheese sauce, shredded cheese, bacon and if you wish..sour cream.
Let's face it..just eat it at the gym and save yourself the trip. However, if you use turkey bacon, low fat cheese, and whole wheat pasta, the calories can be cut back a bit.
Just a bit though. A smidgen.
OK, so, it's may not be exactly something you want to be whipping up for your average weeknight dinner (or maybe you do..that's OK too).
But, if you are looking for a total comfort food dish for your weekend, this is your dish. Doubling or tripling is also pretty darn easy if you need to feed a crowd.
Dig in!