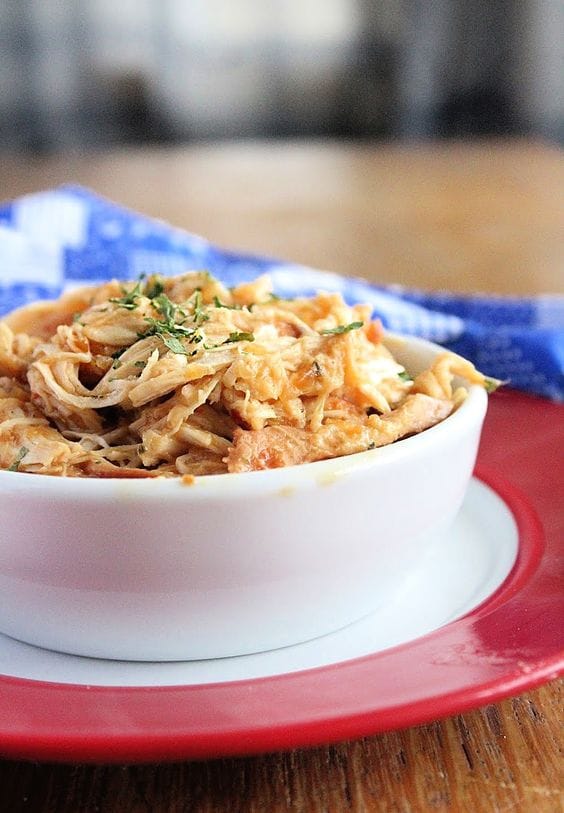 Crock Pot Zesty Italian Chicken- Shredded chicken with a flavorful punch of zesty Italian dressing made right in your crock pot. Serve it up on a plate with your favorite side dish or as sandwiches.
I've been making this chicken for about a million years…give or take 😉 As a matter of fact, it was one of the very first recipes that are made in my crock pot. I made it once and was totally hooked on crock pot cooking.
Tossing your ingredients in a pot, then, coming back a few hours later and your dinner is done?! What's not to like?
Ingredients Needed:
Boneless chicken breasts
Zesty Italian salad dressing
Dried minced onion
Check These Out Too!