Soft banana bread with lots of sweet cinnamon throughout.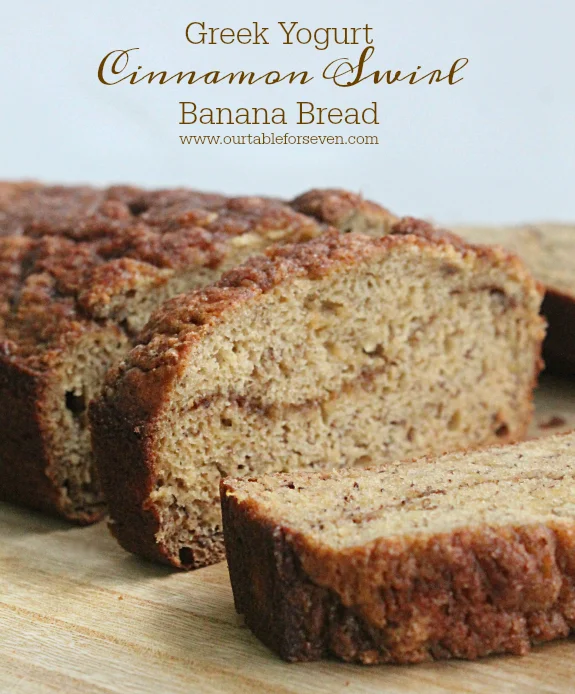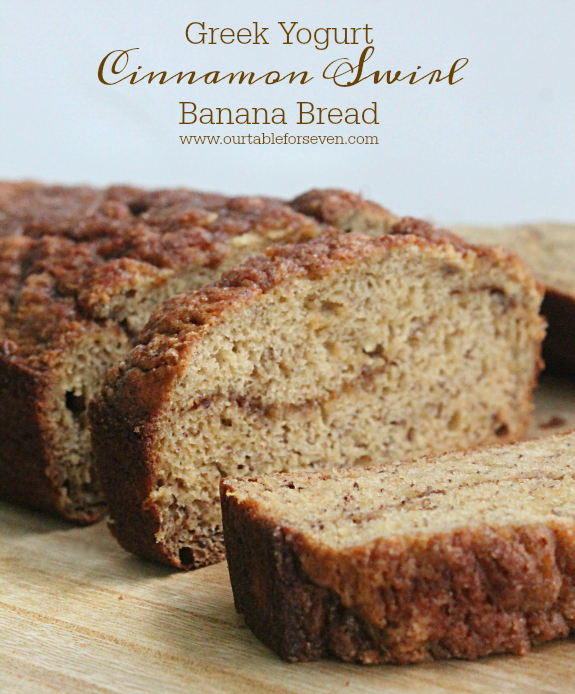 Banana bread is something that doesn't last very long in our house.
Whenever I make a loaf, it can literally be gone within an hour or two. If you smell it baking in my kitchen, you better be there when it's cool or you won't get a chance for a slice!
What about you and your family? Banana bread..yay or nay?
While doing this post, I realized there is actually three more banana bread recipes here at Table for Seven. I guess we really do love our banana bread!
Check out these banana bread recipes:
All delicious! So, be sure to try a few 😉
Today, we have a cinnamon swirl banana bread. Like the list above, it's delicious too. This one is also made with Greek yogurt. No butter! So, it's not only delicious, it's a little bit healthier for you.
Perfect for the whole "let's eat healthier because it's January kinda thing". Nice, right? It also gives the bread a great, moist, texture.
A nice cinnamon sugar swirl is right in the middle of the bread and it has a sweet cinnamon sugar topping. It's just soooo good. #yum
Perfect for breakfast with a nice cup of tea, a snack or dessert.
Enjoy!