Side these sweet and flavorful chicken thighs with brown rice for an easy, weeknight dinner!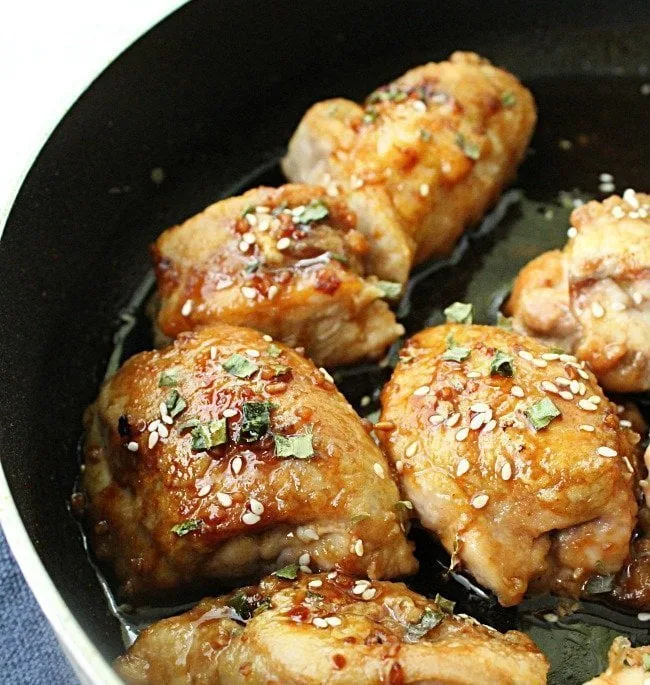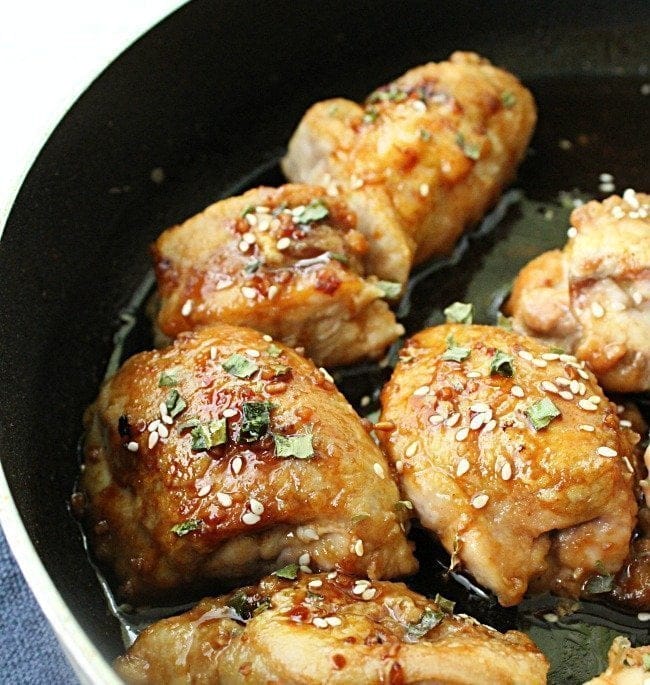 I've mentioned it a couple (hundred? 😉 ) times that we are big chicken eaters. I usually buy a large quantity of boneless chicken breasts and use them for a whole variety of dinners. It's versatile, healthy and when it's on sale, much easier on my grocery budget.
While we do love those boneless chicken breasts, I do also buy drumsticks (my kids fave) and boneless chicken thighs.
Chicken thighs are really cost efficient. But,they do get a bad wrap due because they are higher in fat than the chicken breast. But,actually, it's the skin that gives them that higher fat, so, I opt for the skinless version.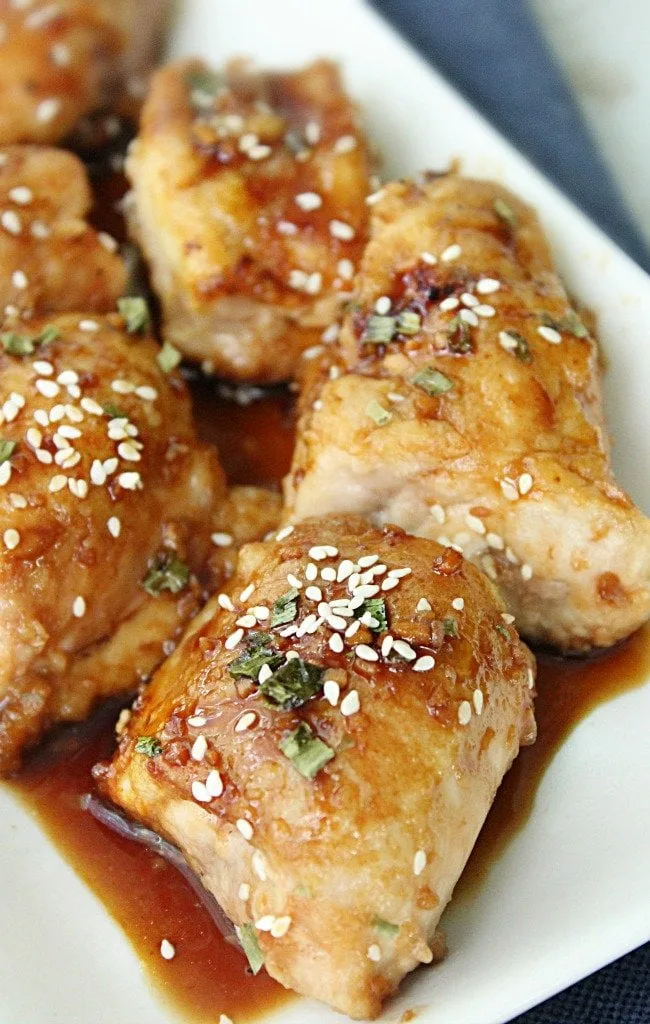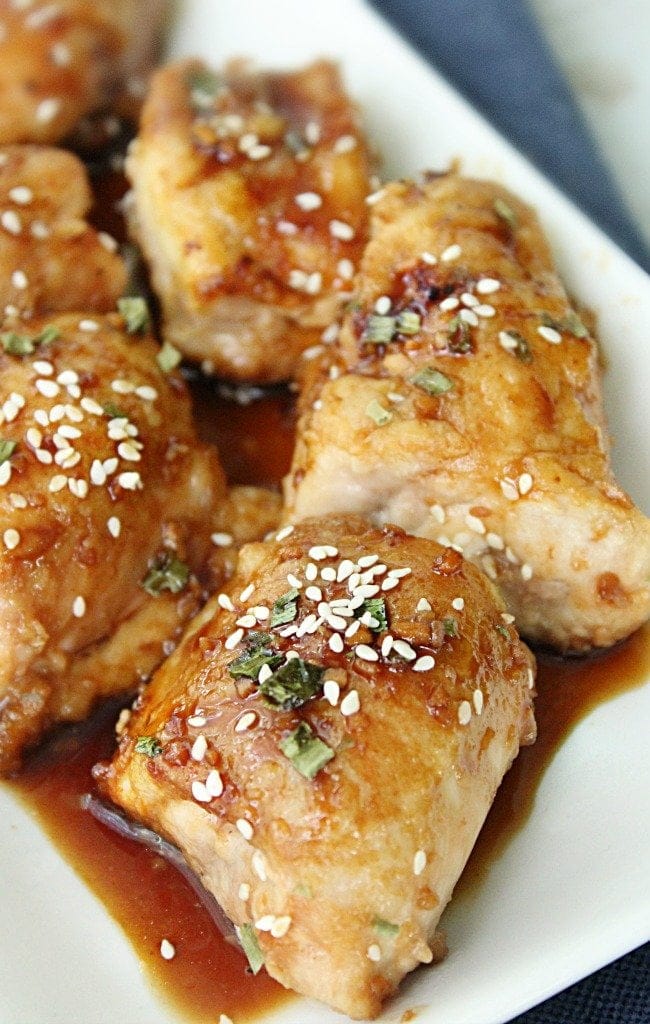 INGREDIENTS LIST:
Boneless chicken thighs
Soy sauce
Brown sugar
Rice vinegar
Minced garlic
Ground ginger
Flour
Oil
Black pepper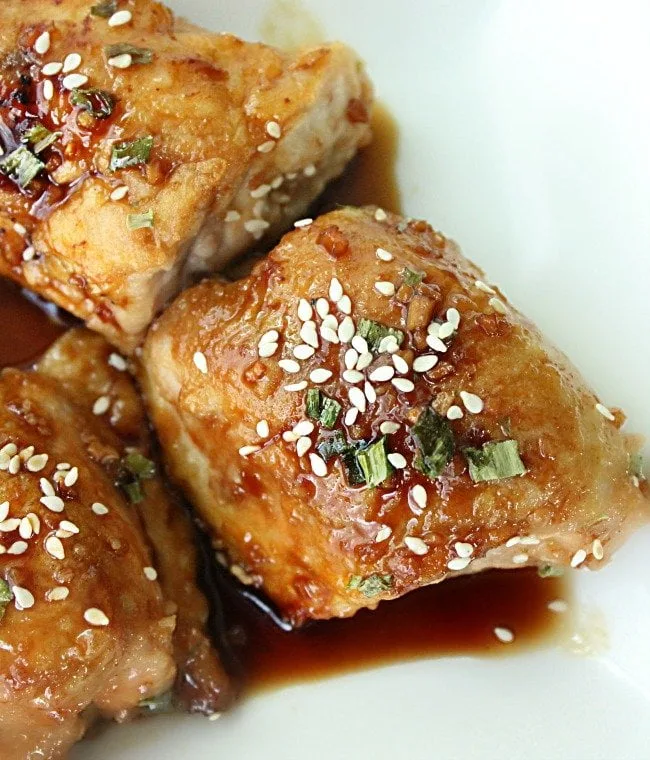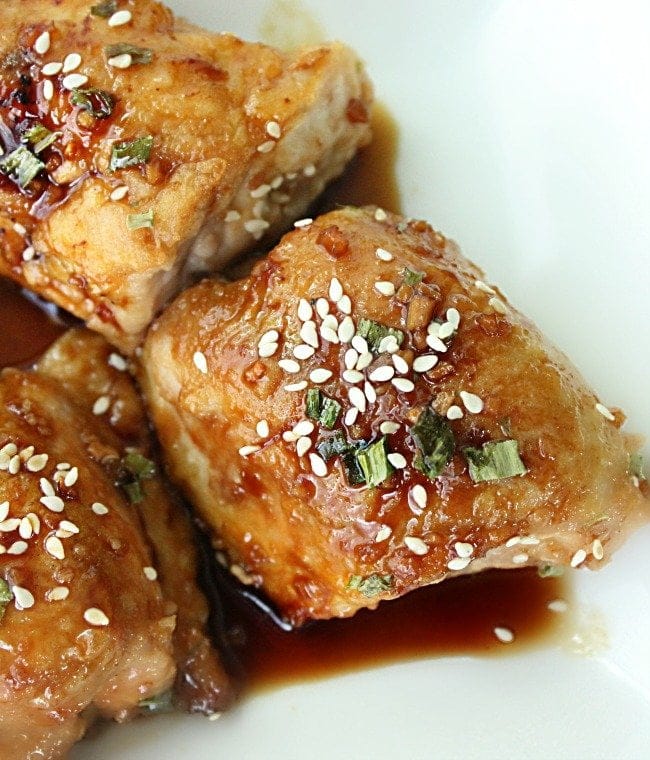 Recipe Notes:
Cooking time may vary, depending on the size/thickness of your chicken thighs. Be sure to check the internal temperature before eating them. It should be at least 170 degrees.
Serve it With:
your favorite angel hair pasta
These Ginger Soy Chicken Thighs are perfect for a weeknight dinner! They are extremely flavorful and take less than an hour to cook them. They are nice hint of sweet that go nicely with the savory chicken.