Fresh raspberries and a creamy filling make these bars a delicious and sweet dessert.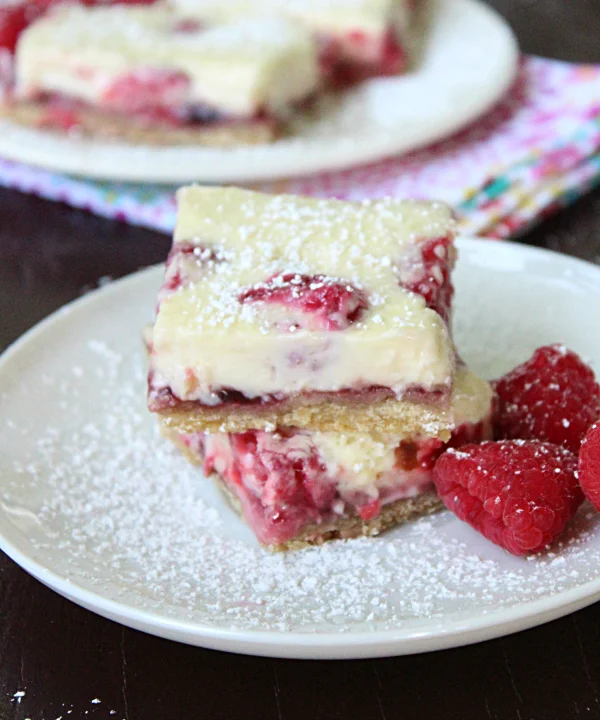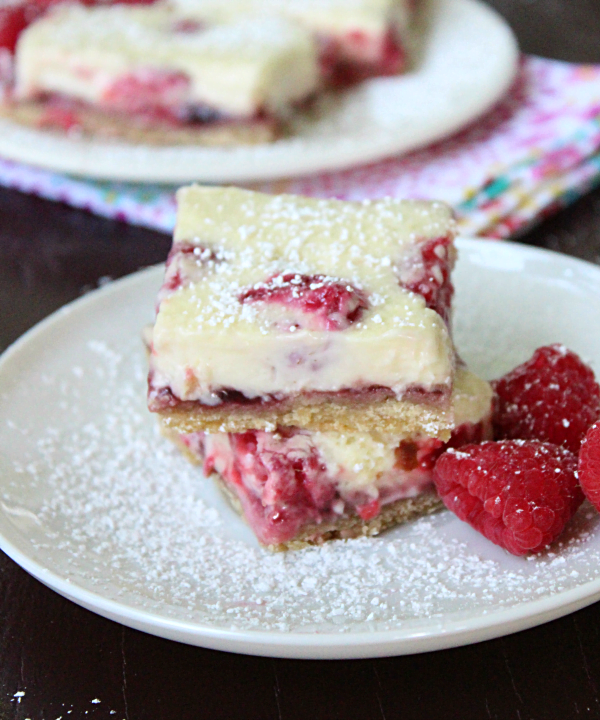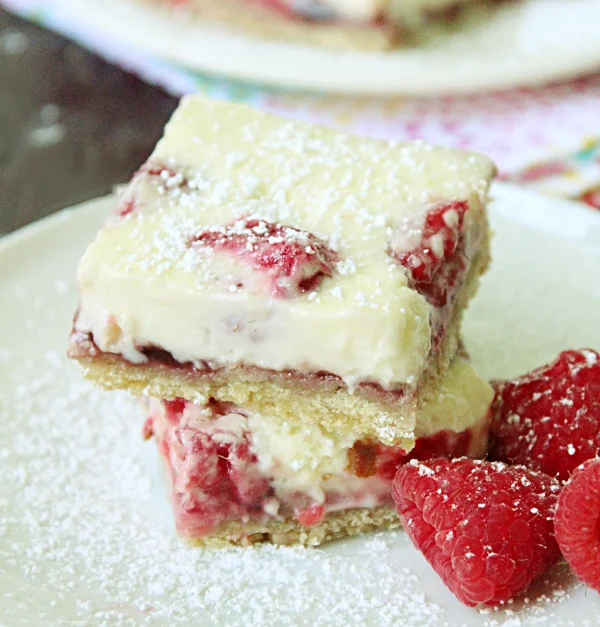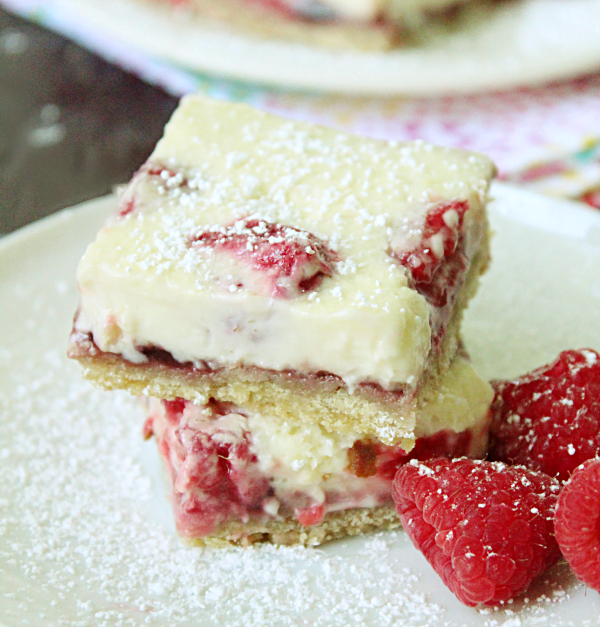 Ingredients Needed:
Butter
Brown sugar
Flour + Salt
Raspberry jam
Fresh raspberries
Cream cheese
Mascarpone cheese
Eggs
Lemon juice + Vanilla
Powdered sugar
Jam: Want to make it homemade? Find Out How!
Mascarpone cheese: If you can't locate or get your hands on this, feel free to replace it with additional cream cheese. Hint: It is probably located in the "fancy" cheese section in your grocery store.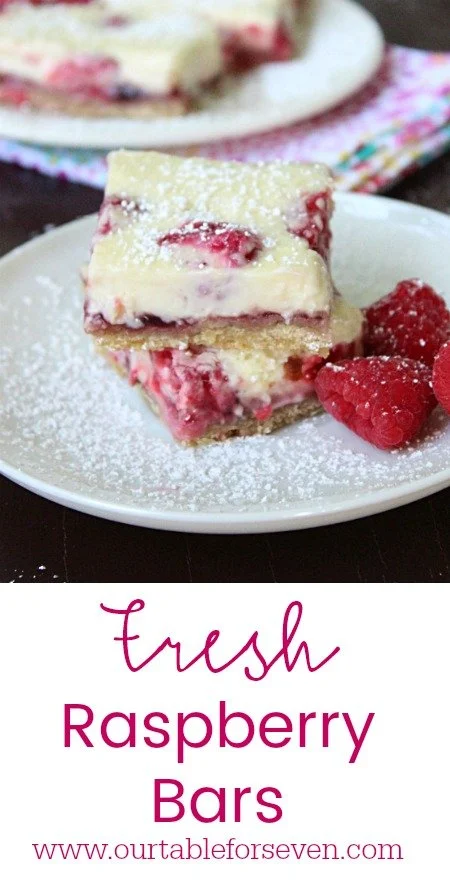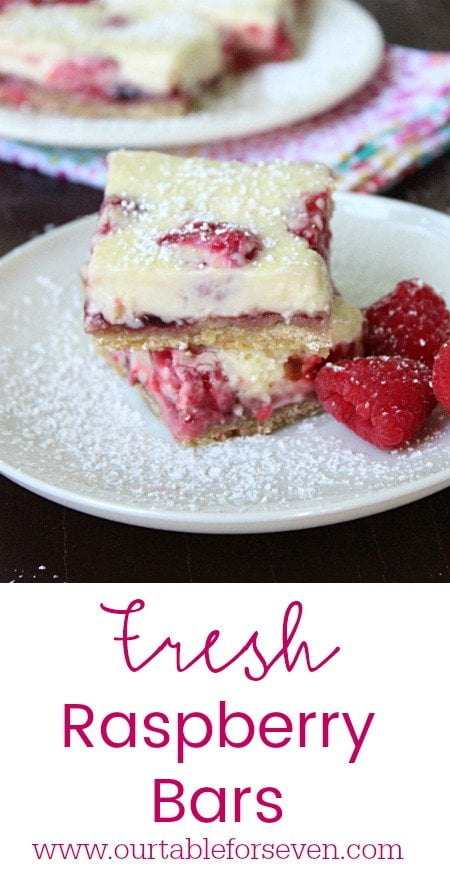 How to Make:
Make your crust. Once it's done, let it cool for about 15 minutes.
Next, spread the jam on top of that cooled crust. Then, top the jam with your fresh raspberries.
In a mixing bowl, make the filling. Pour the filling on top of the fresh raspberries/jam.
Bake it!
Remove it from the oven and let it cool at room temperature for an hour. Then, refrigerate it for at least 2 hours before serving.
Before serving, sprinkle the tops with powdered sugar.
Storage: Keep any leftovers in the refrigerator.