A creamy spread/dip filled with fresh dill, cucumbers and cream cheese.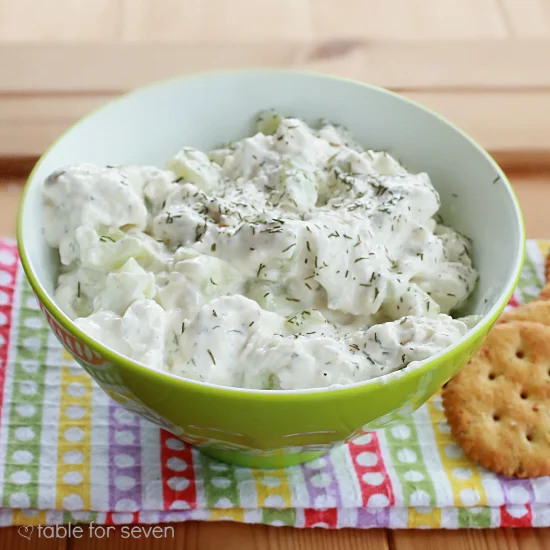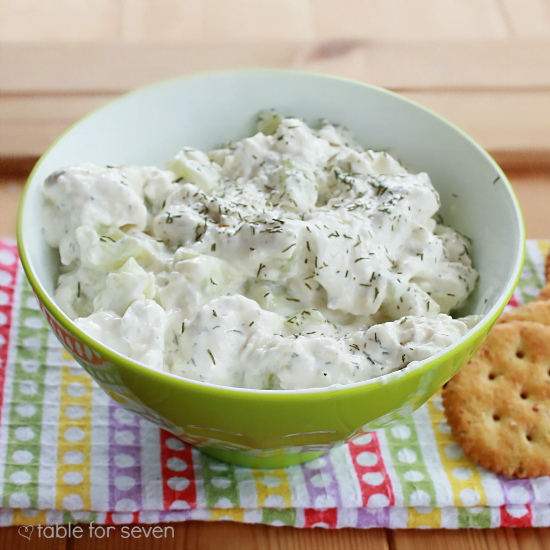 This recipe is so very easy and it just screams summer, picnics and all things warm. ☀️
Ingredients Needed:
Cream cheese
Cucumber
Swiss cheese
Dill
Lemon juice
Garlic powder + Salt
Recipe Notes:
Be sure to refrigerate your spread for at least 2 hours before seeing. This will get it nice and cold, plus, give the flavors time to meld together.
Keep any leftovers in a covered container in the refrigerator. Eat within 2-3 days.
Use this Cucumber Dill Spread as a spread on crackers or as dip with veggies. It goes great with them all. 😉
Try These Too!