Simple, flavorful and versatile! This honey glazed chicken can be made in your instant pot or crock pot. Serve it with a side of brown rice and veggie for one amazing dinner.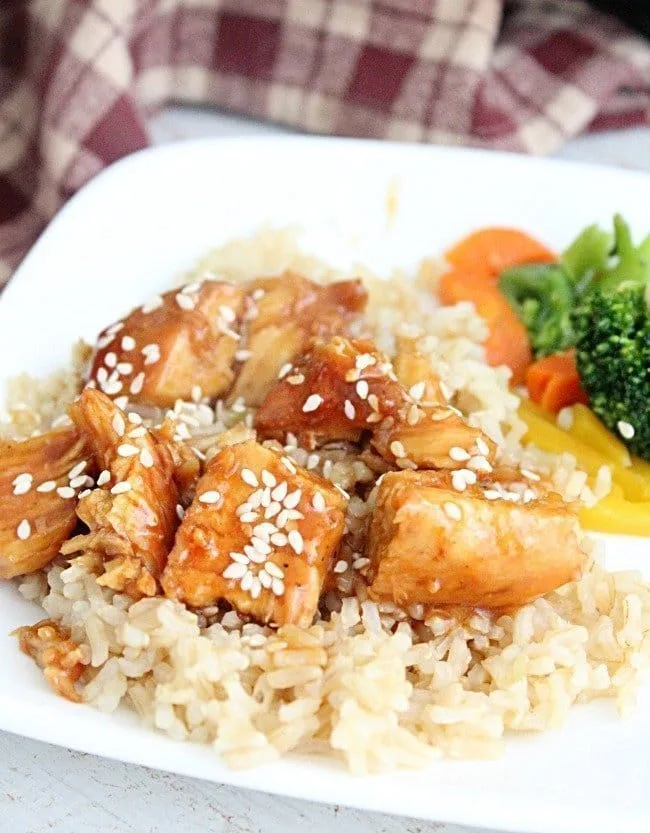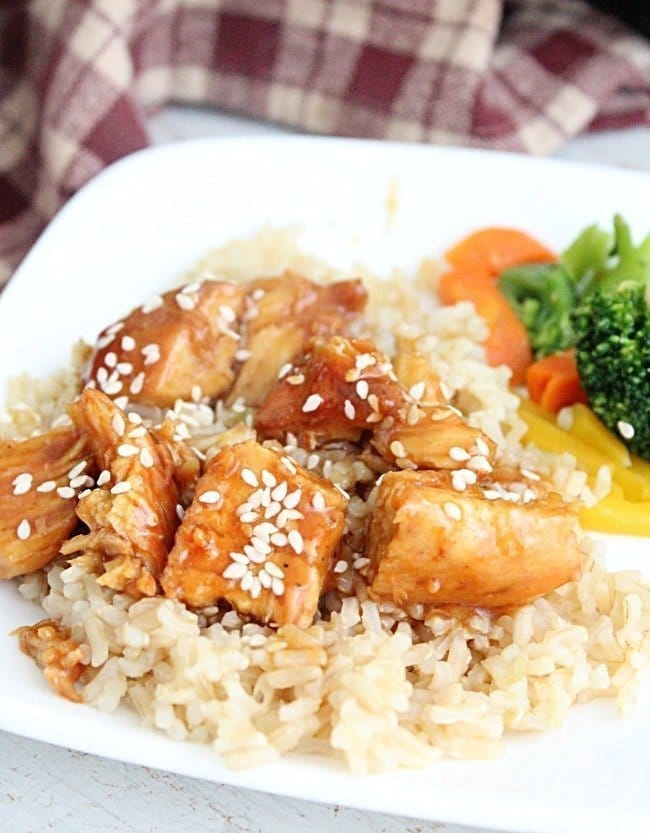 This recipe was originally shared back in 2014. Since then, we've had it for dinner about one million times and seriously adore it.
It's usually made in my crock pot, but, since, acquiring my instant pot, sometimes, I make it in that too.It just depends on my daily schedule.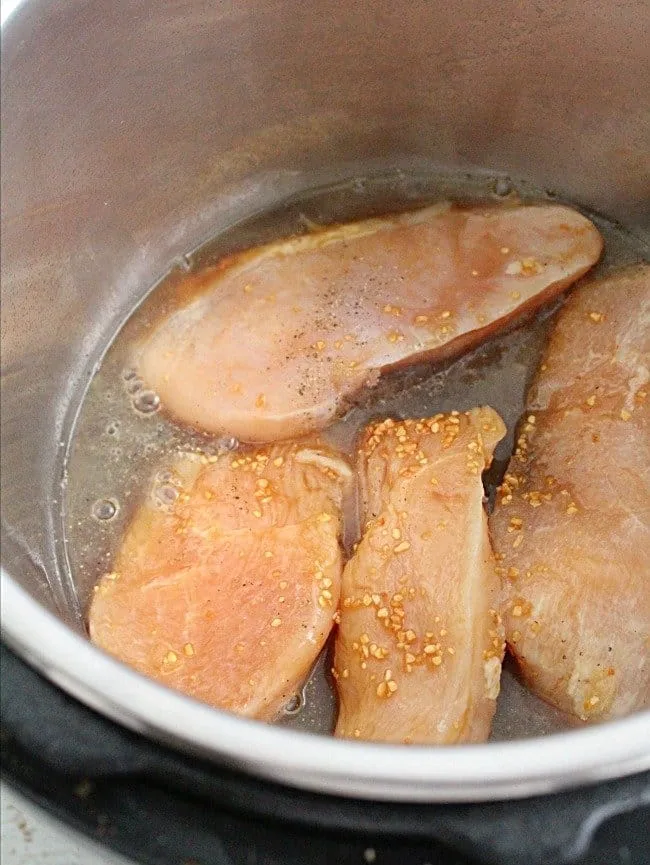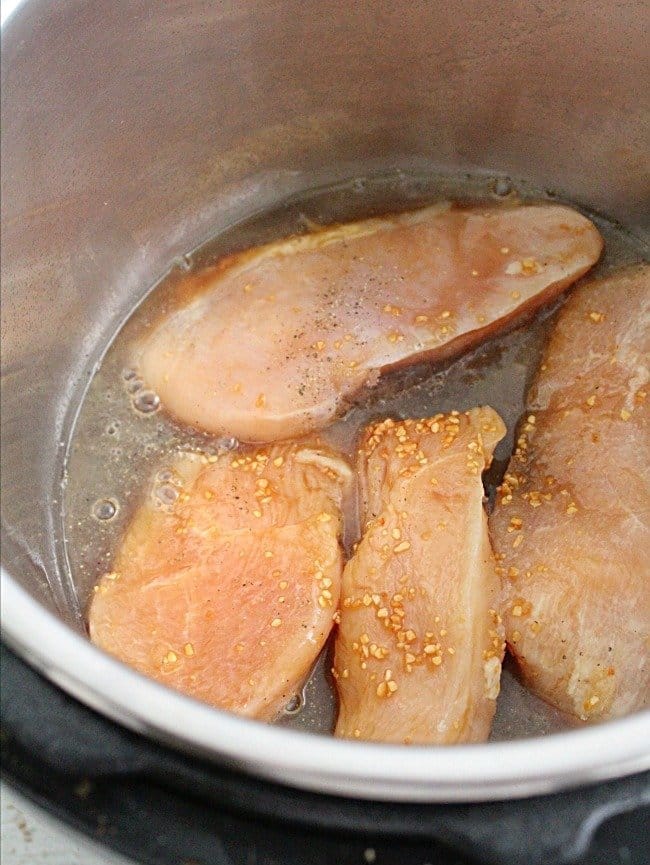 Seven Ingredients = Sweet and Tangy Chicken
Chicken
Butter
Honey
Minced garlic
Soy sauce
Cornstarch
Gather Your Supplies:
Crock Pot (slow cooker) or Instant Pot (pressure cooker)
Mixing bowl
Whisk
Non stick cooking spray
Sharp knife or two forks (for shredding/cutting)
Serving spoon or tongs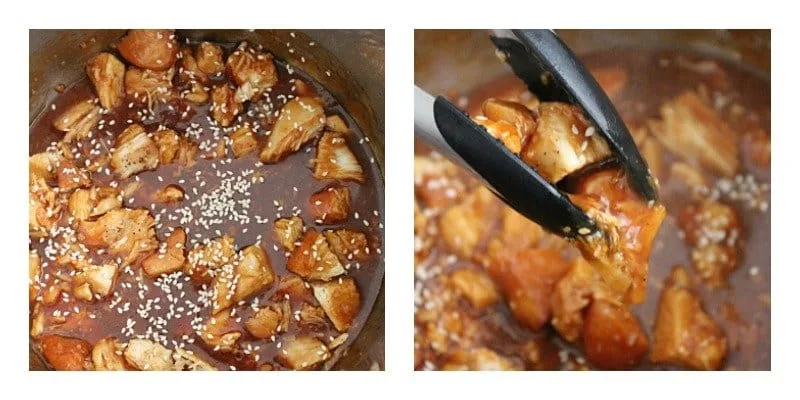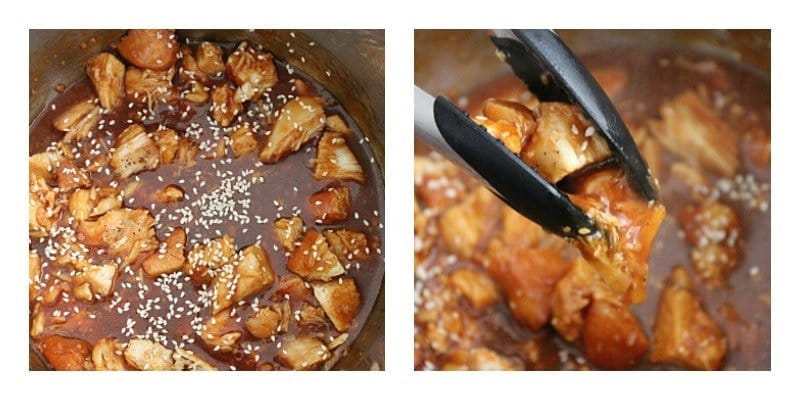 A few notes:
Yes, you can use partially frozen chicken breasts!
I used 1.25 lbs of boneless chicken breasts. This should be approx 3-4 medium size breasts.
For the crock pot version: In the past, I have used boneless chicken tenders for this recipe and cooked the same amount of time. However, I haven't used them in the instant pot yet, so, can't say what the cook time would be for them.