Make homemade microwave popcorn in no time at all and skip the store bought version! It's simple and will save you time, plus, money. Mix that homemade popcorn with a little cinnamon and a little sugar and you can also have one sweet snack!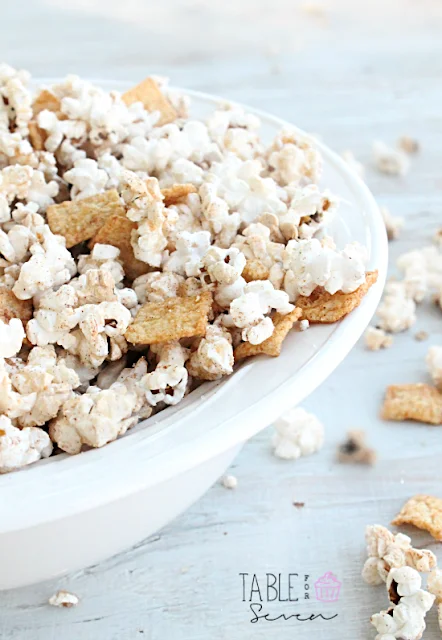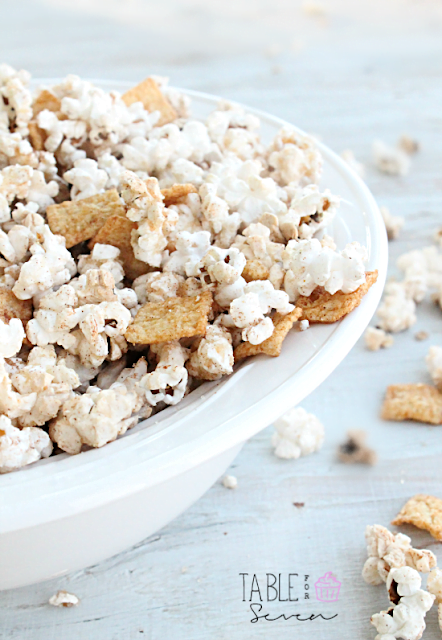 Well, hello! How are you my Internet friends? Did you celebrate Thanksgiving?
Ours was great! We stayed at home this year. It was nice and quiet. Well, as quiet as a house can get when 5 children are shoving their faces full of pumpkin pie, rice krispies treats and drinking their weight in Sierra Mist.
OK, slight exaggeration. Only two of the kids drank Sierra Mist. They never get pop (soda), so, it's a holiday treat. Of course, I was no better. However, my weakness over the weekend was stuffing with gravy and Salted Caramel Pie.
Yum.
On an entirely different subject…let's talk about microwave popcorn.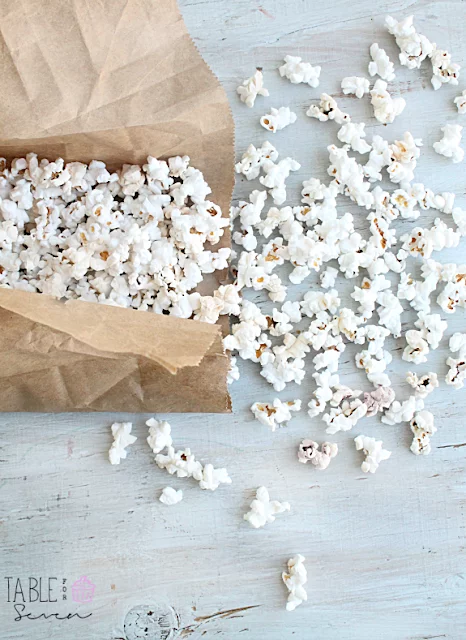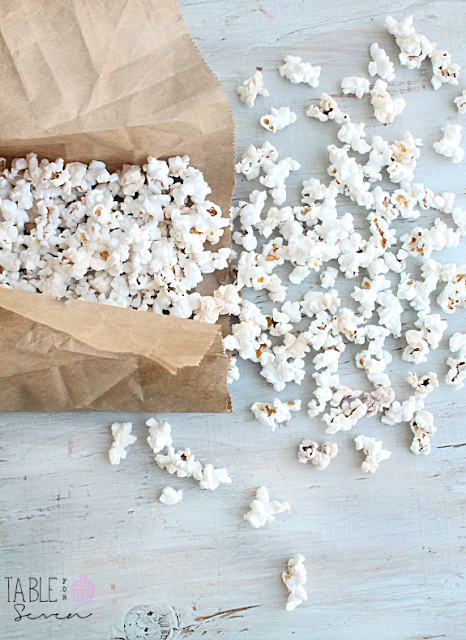 No, not the stuff in the box with the man in glasses. Real,homemade microwave popcorn. Did you know it's possible to make it yourself in a brown bag? Yes, it really is!
All you need is a lunch bag-size brown bag and some popcorn kernels:
1. Add 1/4 cup of the kernels (this will give you about 4 cups of popped popcorn) into the bag and seal it up.
2. Place the sealed side up in the microwave, then, cook.
3. The time will depend on your microwave. Mine cooked on high for about 1 1/2 minutes. You may be a bit of trial and error for you to get your desired time.
It's so worth it. No oil, no chemicals, no butter-overload. Just popcorn and some really easy clean up.
Plus, the bags are super fun to make puppets with.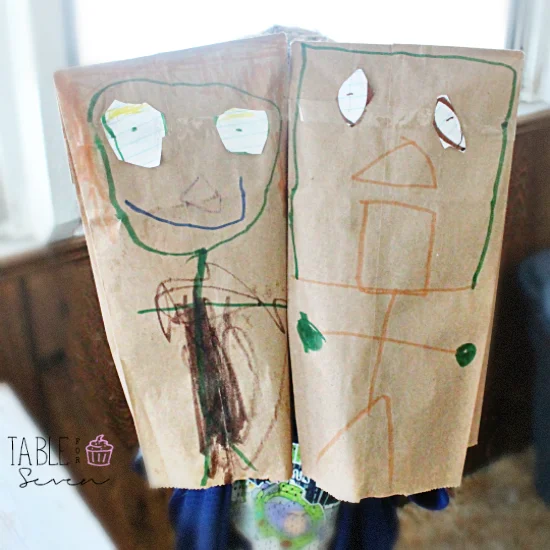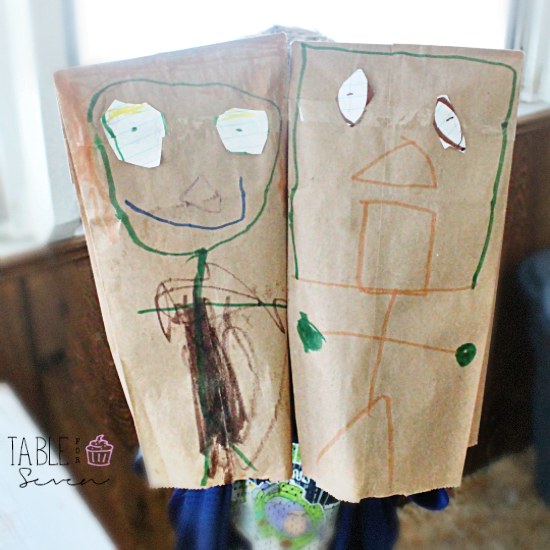 With our freshly made popcorn, I made some cinnamon sugar mix. All you need is some butter, sugar, cinnamon and for fun, some cinnamon cereal. Really easy and really good. 😋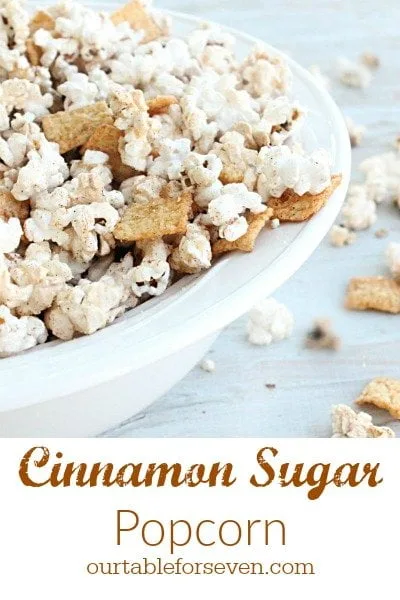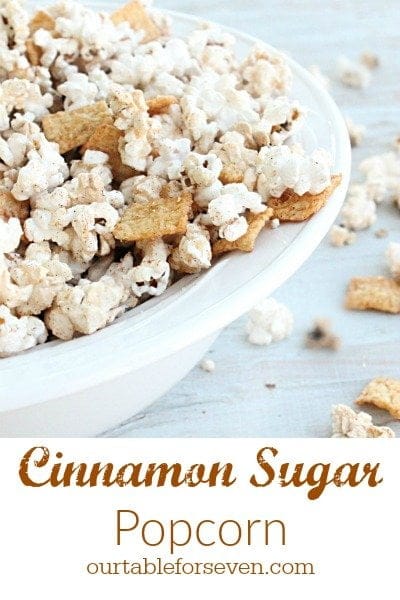 Whether you eat it plain or this amazing cinnamon mix, be sure to try making some homemade microwave popcorn. It's so easy and you won't ever go back to the store bought kind ever again!