So delicious and decadent. This easy salted caramel pie just needs a few ingredients and then, it's time to dive in!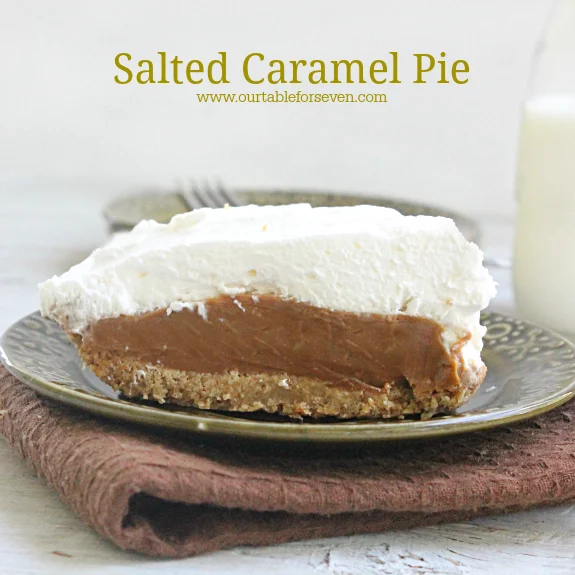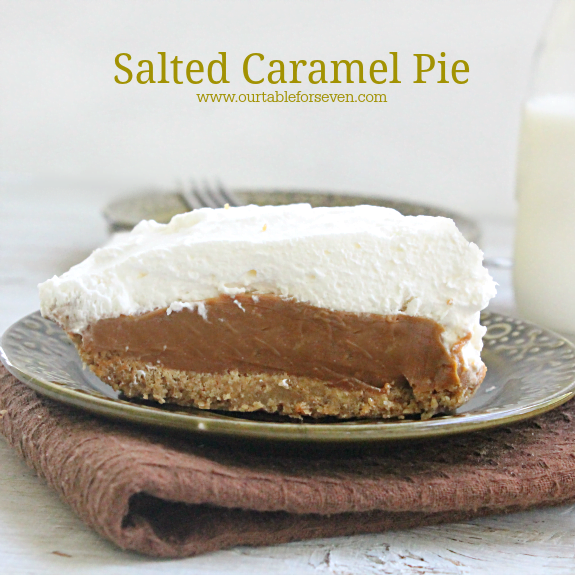 This pie is so simple. A little bit too simple.
It needs just 7 ingredients, even less, if you opt to buy your crust.
I did make my crust, but, cheated a bit on the caramel. The original recipe calls for making caramel homemade buy using sweetened condensed milk. Mine is made with already made Dulce De Leche.
Which,is,in my opinion, the greatest invention, ever. That stuff is toooo good.
Either way you want to go, is up to you. Just keep in mind, making the caramel from the sweetened condensed milk will take you about 2 hours.
Also, be sure not to add anymore than the directed powdered sugar though. This pie is super sweet and you will not need anything else to sweeten it up. Trust me.
This is the perfect pie for all your holidays parties that are fast approaching.