Layers, layers and more layers! Chocolate pudding, whipped topping and crushed Oreo cookies make up this creamy dessert. There's no baking required and it's perfect for your next party or gathering.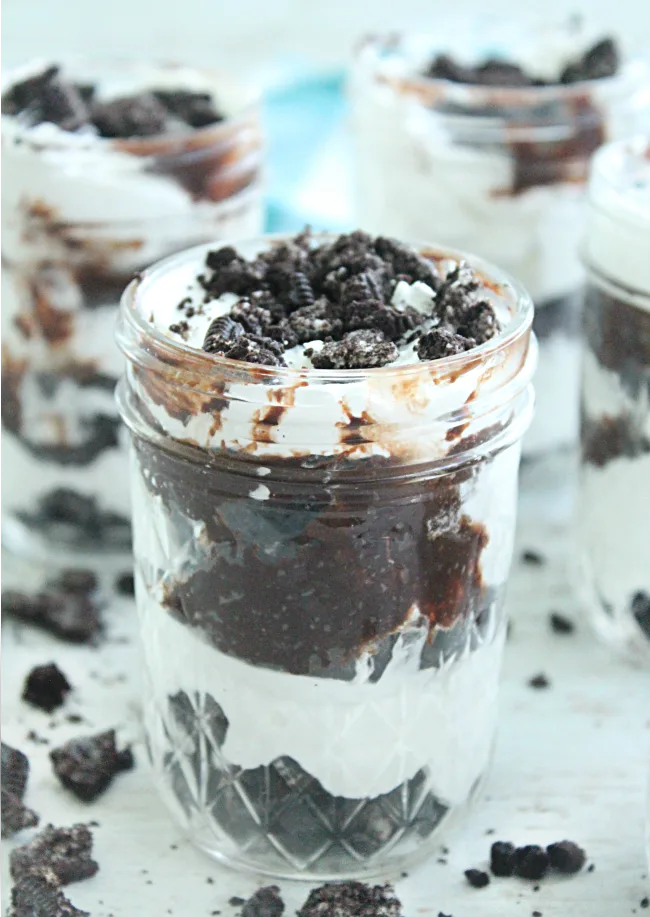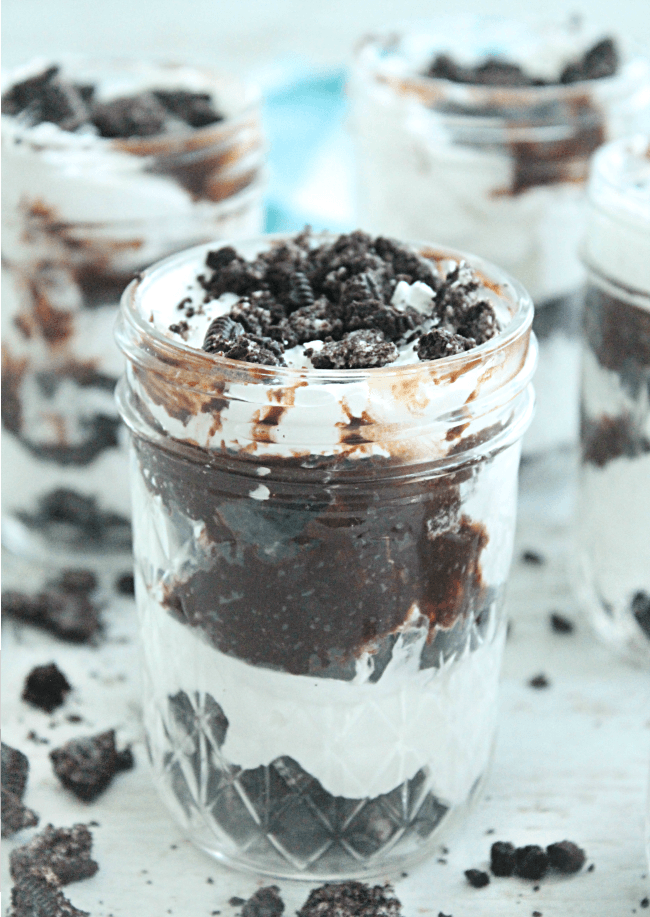 Yay! Pudding!
Pudding + Oreo cookies + Creamy cream cheese whipped filling= Super easy and delicious dessert.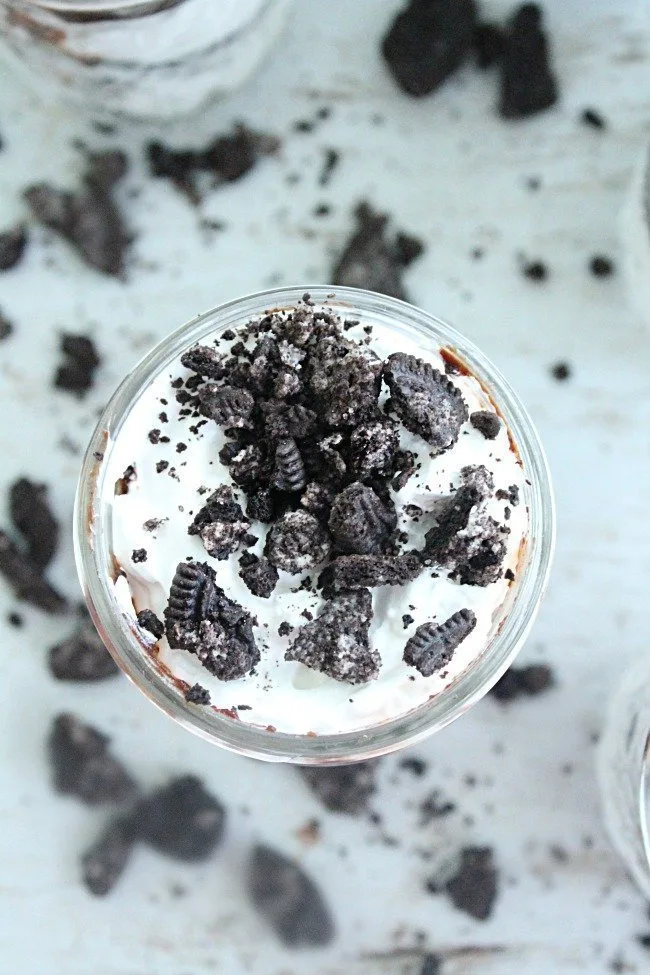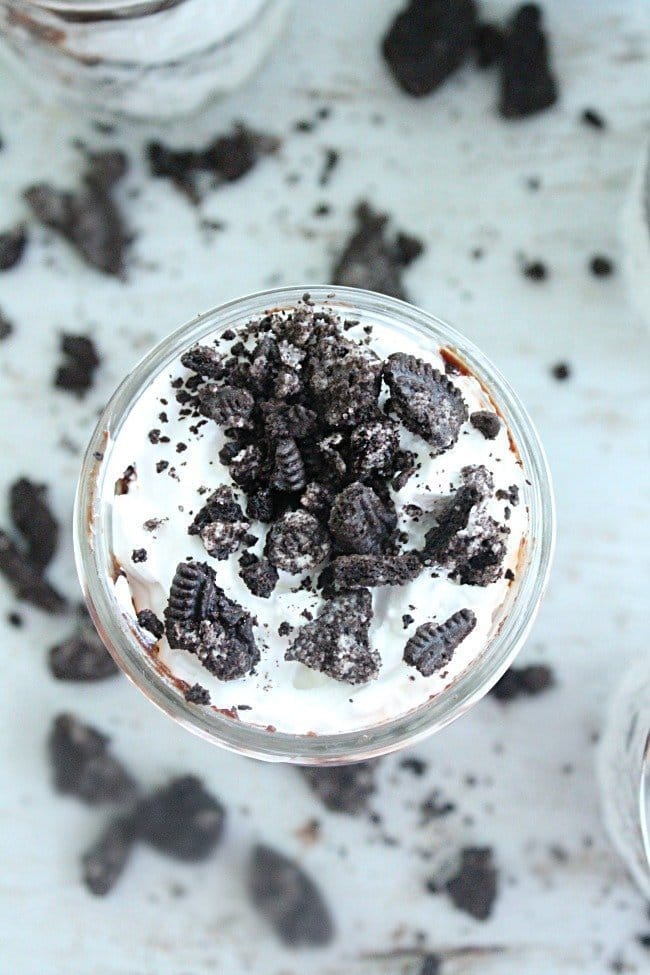 Grab Some Ingredients:
Dry pudding mix: Instant, not cook n serve!
Milk
Oreo cookies: No, you don't have to use the "Oreo" brand. Pick your favorite chocolate sandwich cookie for this one!
Whipped topping: Ex: cool whip. Again, use your favorite brand/variety. Looking for a vegan Option? Try TruWhip!
Cream cheese: Make sure it's softened.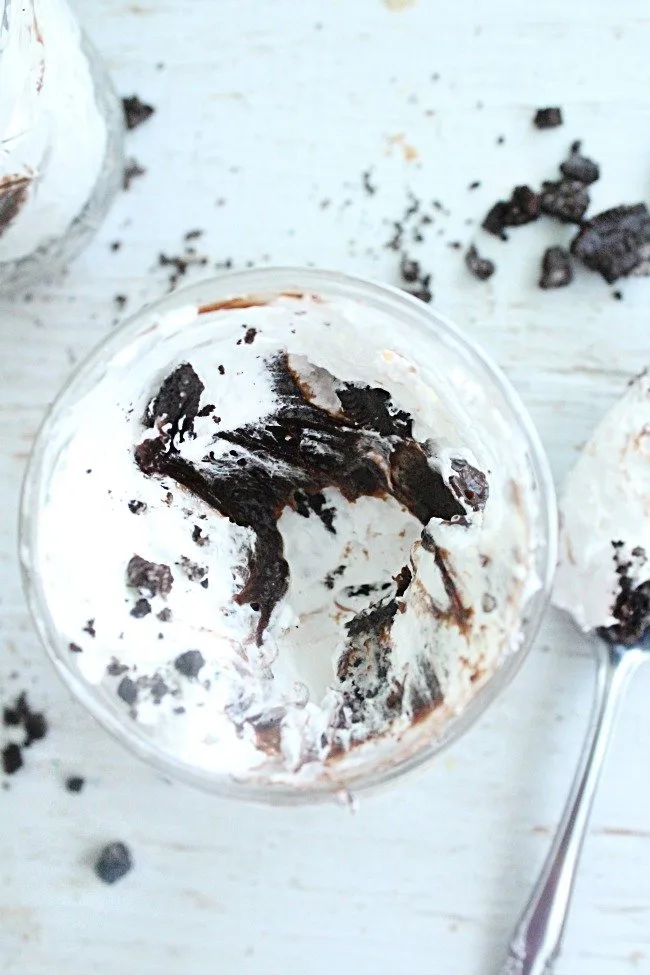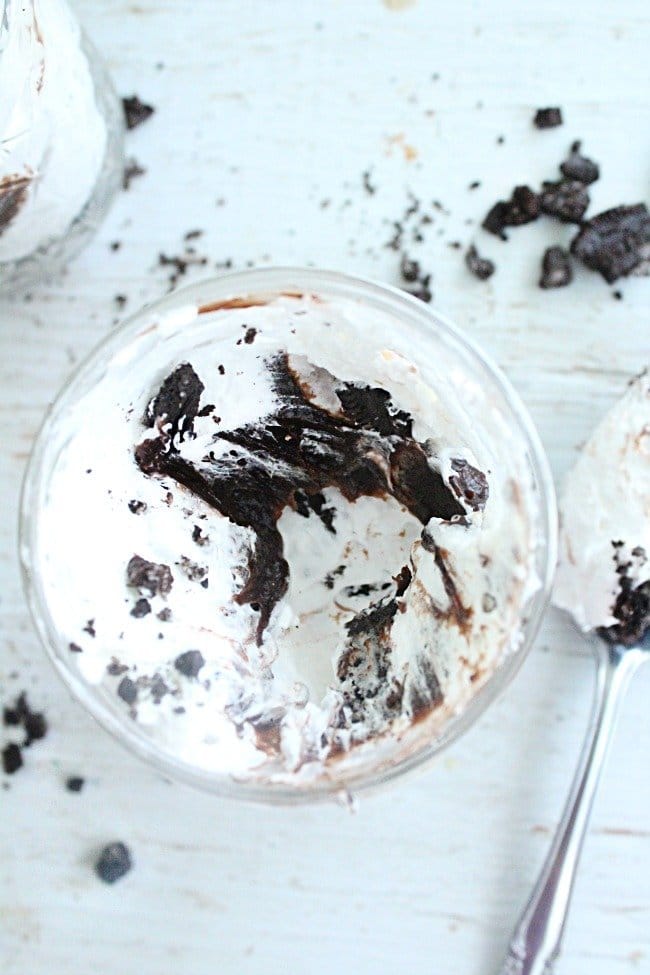 A few notes: I used 6- 8 oz mason jars to fill our parfaits. However, you can use any desired size dishes to serve these. You can also use 1 large serving bowl/dish. This mixture will fill about an 8 cup dish.
You can replace the cream cheese, milk, pudding mix and whipped topping with sugar free, low fat, or fat free options to cut back on calories/fat.
The nutritional information below is based on regular fat/calorie options.
When crushing the cookies, you don't have to beat them to dust. There can be some larger pieces mixed in. Placing them in a large plastic storage bag and giving them a few whacks with a rolling pin is a quick way to break them up.
More Oreo Recipes to Try: