These will soon be a family favorite! Lasagna rolls stuffed with shredded chicken, creamy Alfredo sauce and mozzarella cheese.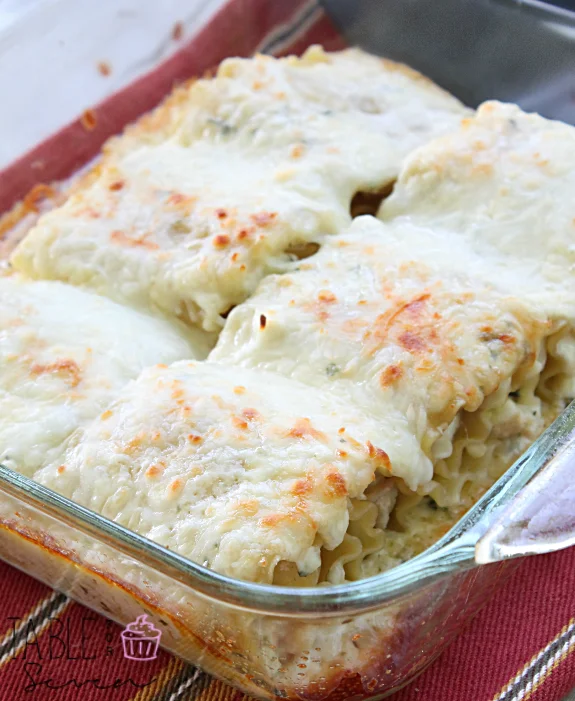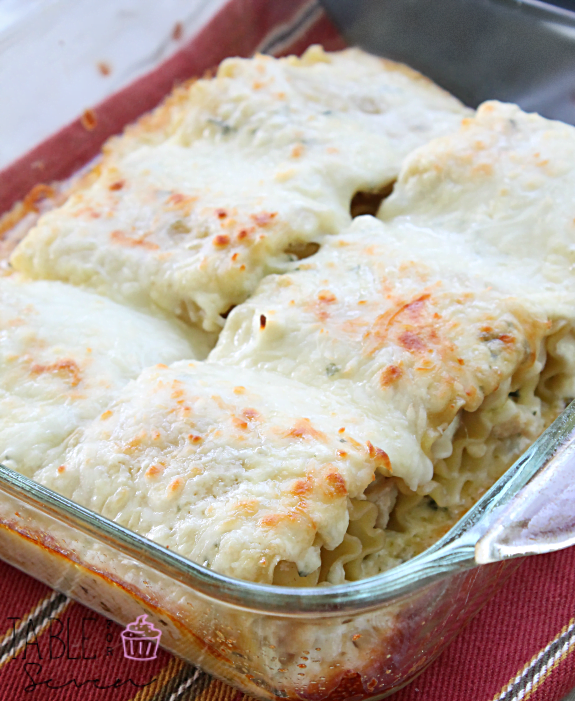 If you haven't tried these lovelies, you are really missing out! They were originally shared in 2012 and have one of the most popular recipes here at Table for Seven ever since.
Ingredients List:
Butter
Cream
Garlic powder
Dried parsley
Grated Parmesan cheese
Lasagna noodles
Chicken
Mozzarella cheese
The first five (5) ingredient listed above are for homemade Alfredo sauce. It is crazy good, but, if you prefer, you can use your favorite homemade recipe or jarred version.
Chicken: It can be either chopped or shredded, but, it must be cooked.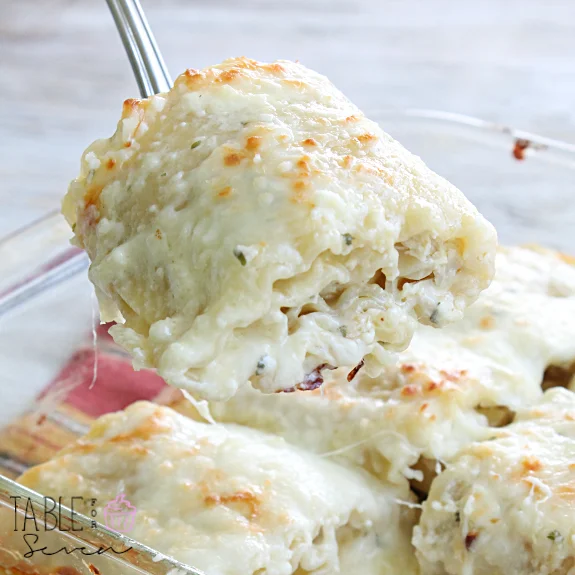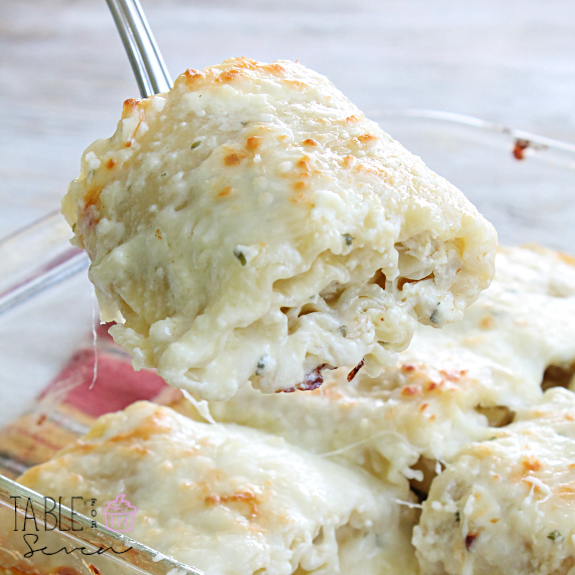 How to Prepare:
First, make lasagna noodles according to package directions and rinse under cold water. This will help them from sticking together.
Next, on the cooked noodle, spread sauce and add a bit of chicken and cheese. About 1-2 tablespoons of each is usually a good amount on each noodle.
Roll up your filled lasagna noodle and place in prepared pan/dish.
Top with additional sauce and cheese.
Bake!
Check out these too!