Chicken pot pie with an Alfredo flavor!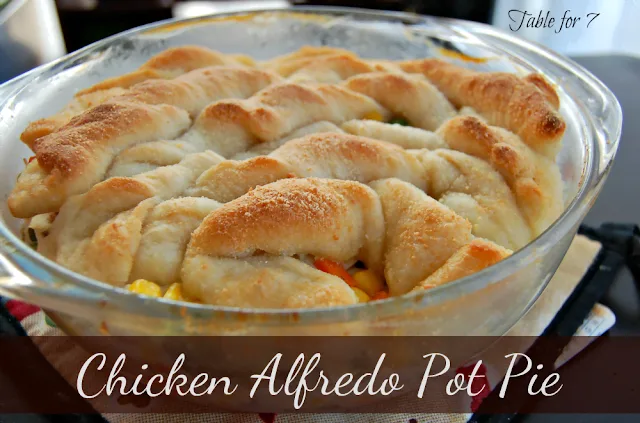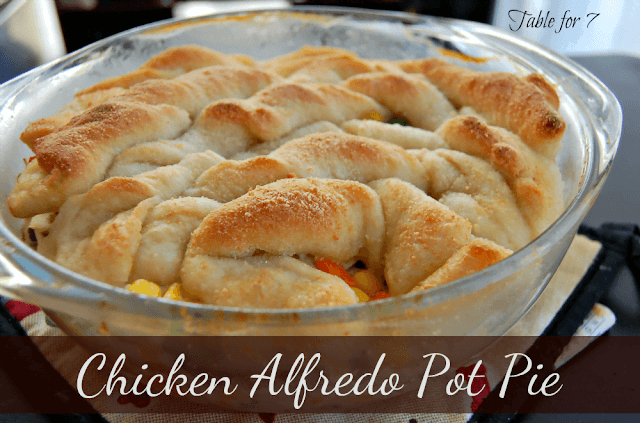 My first attempt at Chicken Pot Pie wasn't exactly a success, but, wasn't exactly a failure either.It was delicious, but, it caved in, leaving it look like something my toddler had attacked.
But, this was much easier and was a much bigger success. No caving anywhere to be found. My daughter said this was the prettiest chicken dish she has ever seen (and she has seen alot of chicken for a 10 year old,we eat a TON of it.)
This also has the Alfredo sauce twist to it, making it not only pretty, but, yummy. It's filled with chicken, veggies and topped with bread sticks.
It's a a great one pot dish for dinner.