Soft pretzel bread sticks made easy with a quick shortcut. Then, dunk into a smooth and yummy cheese fondue. Easy Cheesy 😉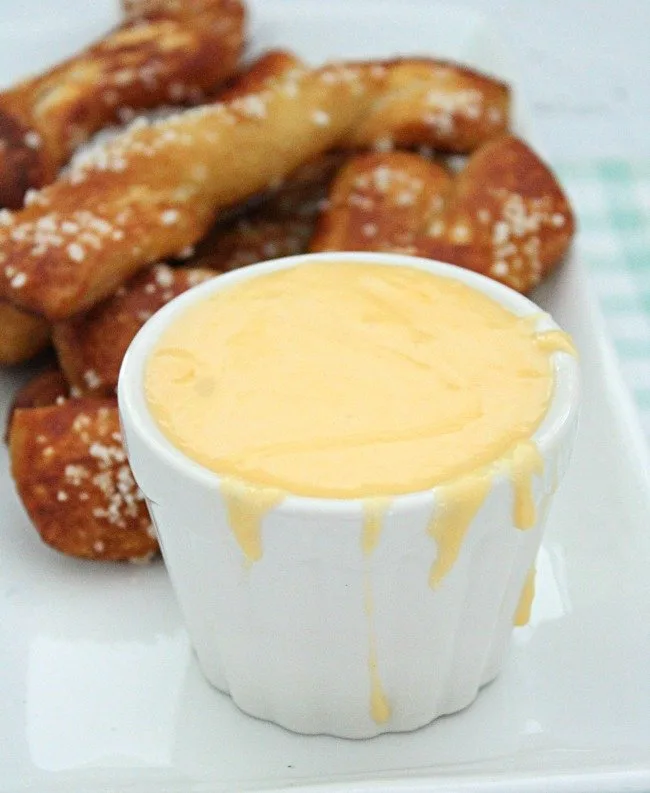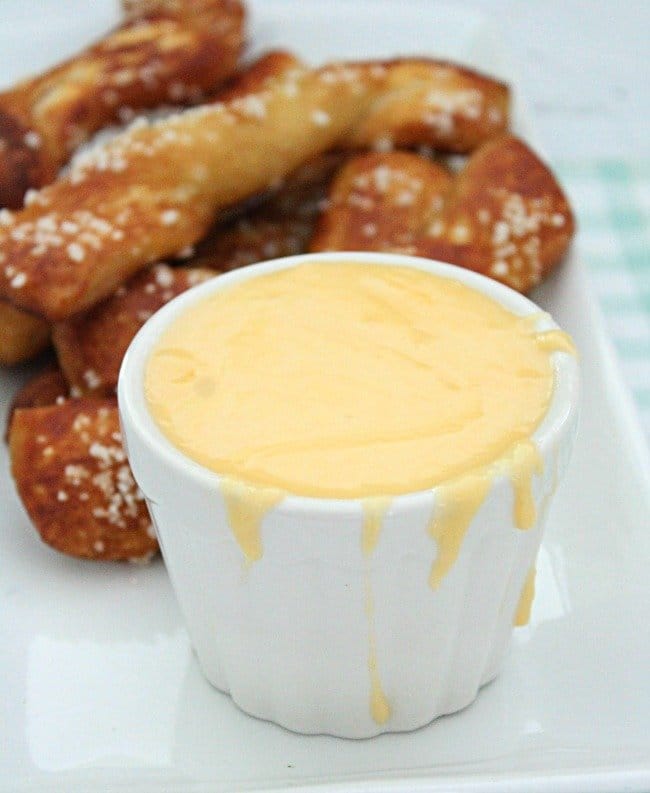 In 2018, I showed you guys how to make pretzel bites from frozen bread dough. They are so easy. Today, we are making pretzel bread sticks and this way, is even easier than the frozen bread dough method.
⇢ ⇢ ⇢ Prepared with ready made refrigerator bread stick dough! (like these)
Plus, we are dunking them in a cheesy-licouis fondue made with cheddar and Swiss cheese. The two together are pretty much a snack made in snacking heaven.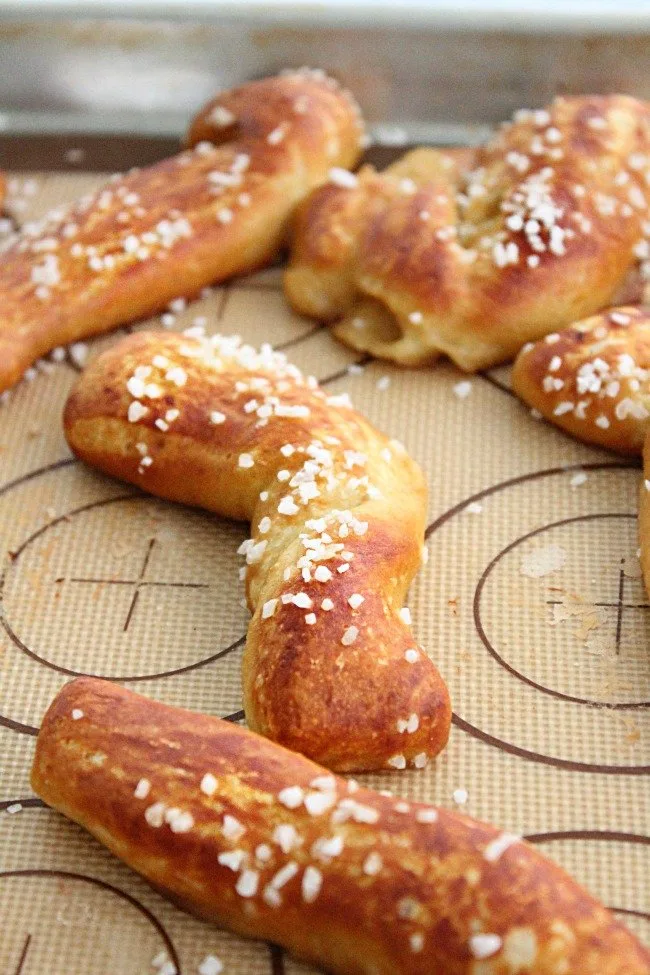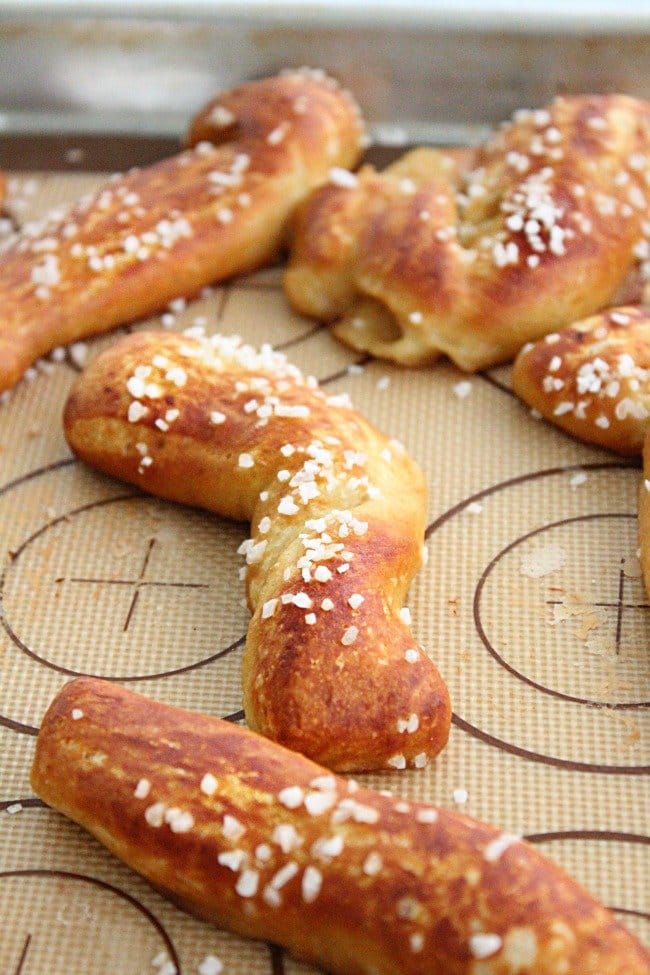 The Pretzel Sticks:
Remove the dough from the package and separate it into the 12 individual sticks.
Next, boil water and baking soda in a large saucepan. Let it come to a boil, then, reduce the heat just slightly.
Carefully, place 2 pieces of dough at a time into the boiling water. Let them boil for just 20 seconds. Then, with a slotted spoon, remove and place on a prepared baking sheet. If desired, sprinkle tops with coarse sea salt. Repeat with remaining dough, then, bake.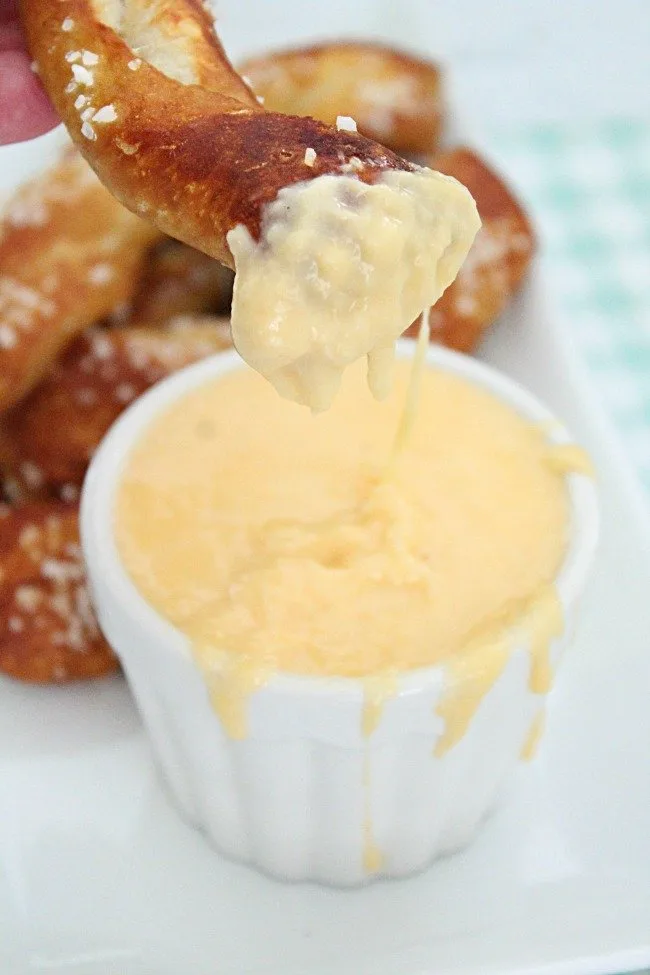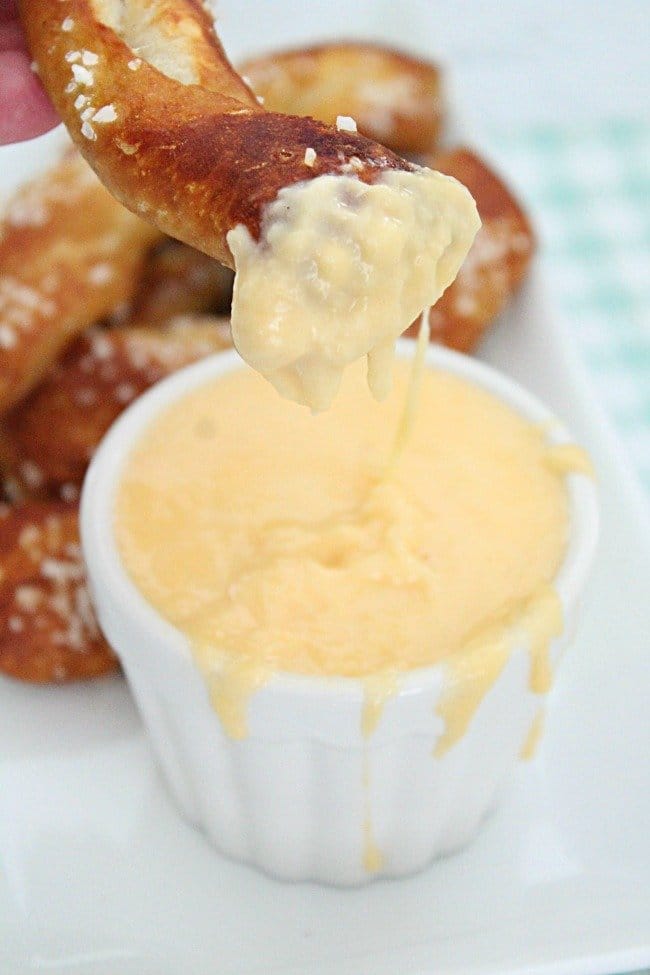 The Cheese Fondue:
First, toss the cheeses with the flour. This is a very important step. The flour will soak up the oil in the cheeses when they are melted. It will prevent your cheese from being a oily, yucky, mess.
Next, add the milk to a saucepan, let it come to a light boil, then, add in the cheese/flour mixture. Do this in batches. Keep the burner on medium low and keep stirring until it's fully melted. Stir in garlic powder .Once it's melted, you are ready to dip.
A side note: If you have a fondue pot, you can use it instead of a saucepan.
To keep the fondue warm: Leave the burner on low on your stove top or you can transfer the mixture into your crock pot/slow cooker and keep it on the "keep warm" setting while serving.
Store any leftover fondue in a covered container in the refrigerator. Warm it up on low heat in a saucepan or fondue pot . If it needs to be thinned out, add a bit of milk while heating it up.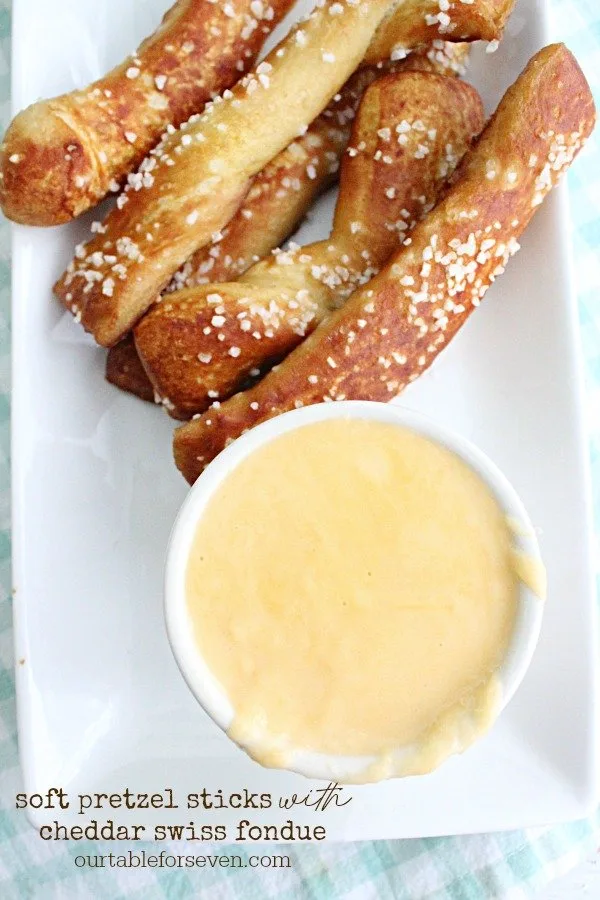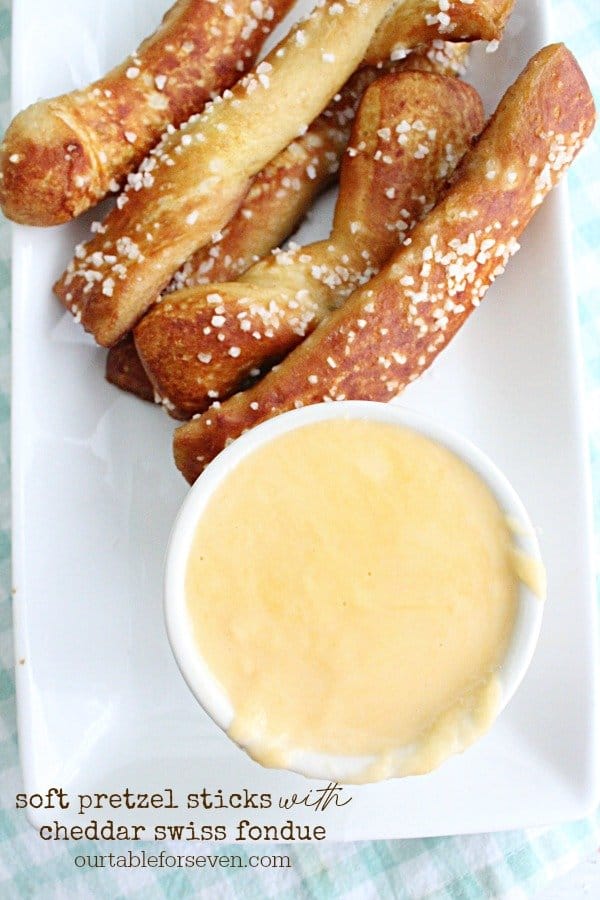 More For Your Snacking Pleasure: