Crunchy tostada shells topped with your favorite breakfast flavors. Re fried beans, guacamole and tomatoes gives your breakfast a delicious change up from your normal routine.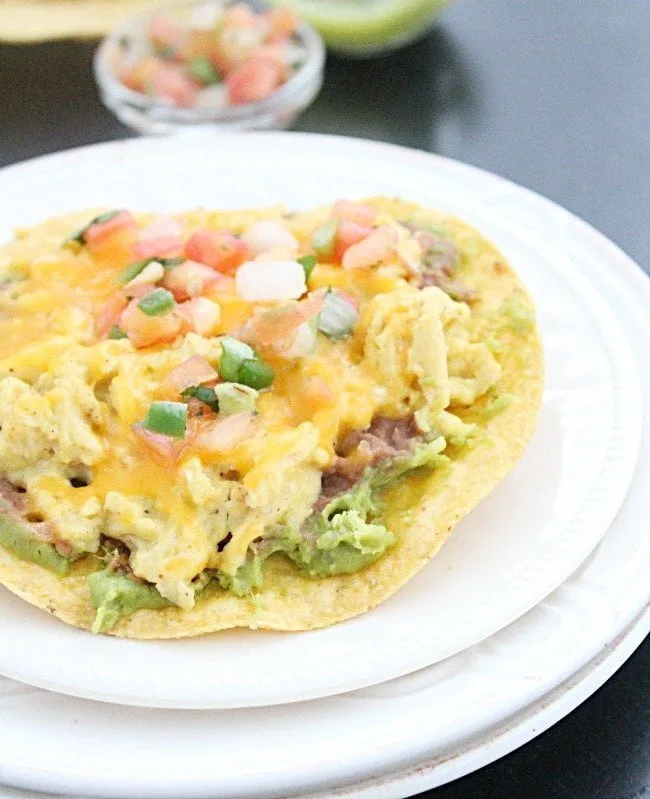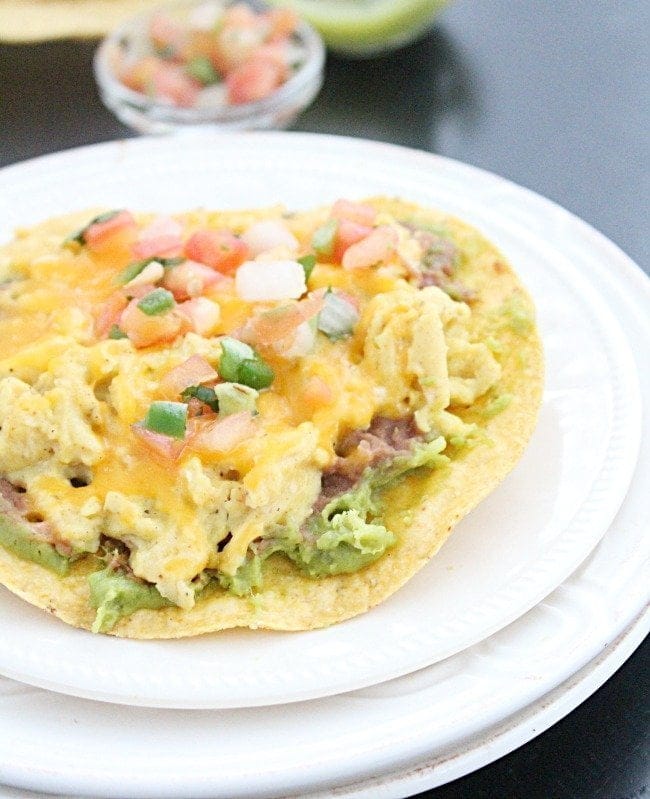 A while ago, I posted a oh-so-delicious recipe for Beef Tostadas.
(They are so good. If you haven't tried them, please do!)
Today, we have some same concept, but, this time, we are eating breakfast.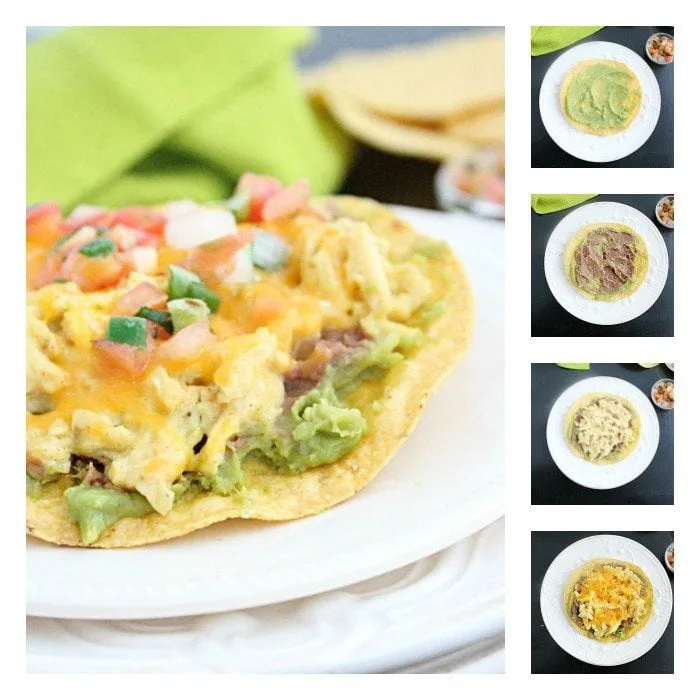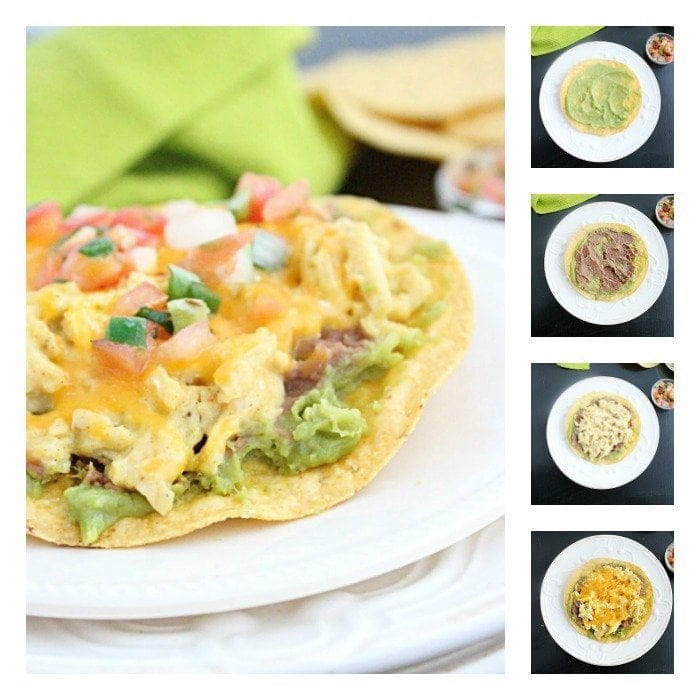 Your Breakfast Tostada Layers:
Guacamole. (homemade)
Refried beans.
Scrambled eggs.
Melted cheese.
Pico de gallo.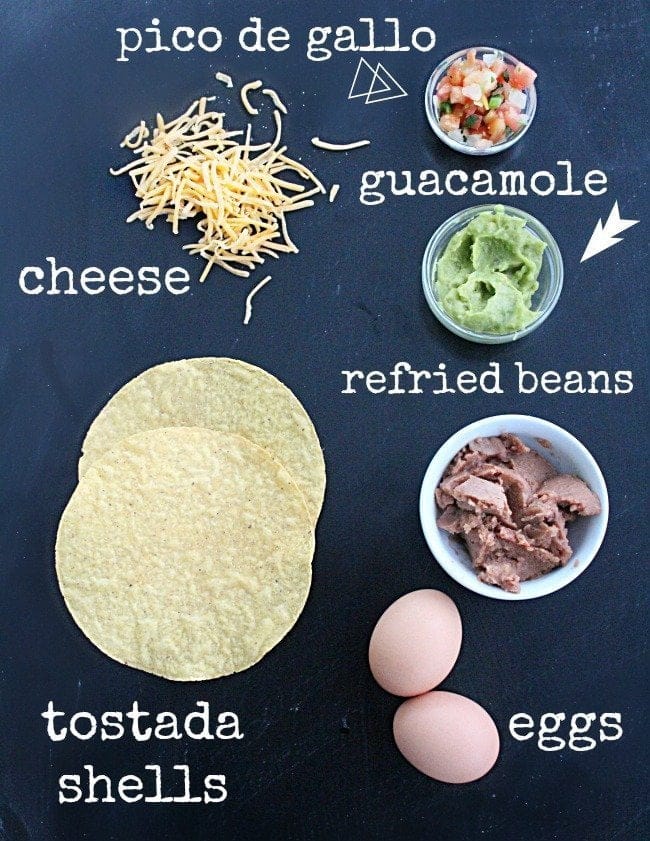 A few things to note:
These layers are not written in stone. Feel free to add/subtract ingredients to your taste. Go crazy and experiment!
Same for the eggs: I scrambled my eggs, but, you can also top these with a fried egg or your favorite kind.
I used pre made tostada shells for mine, but, you can make them homemade too!
If you are looking to add a little meat? Try a spicy breakfast sausage or chorizo!