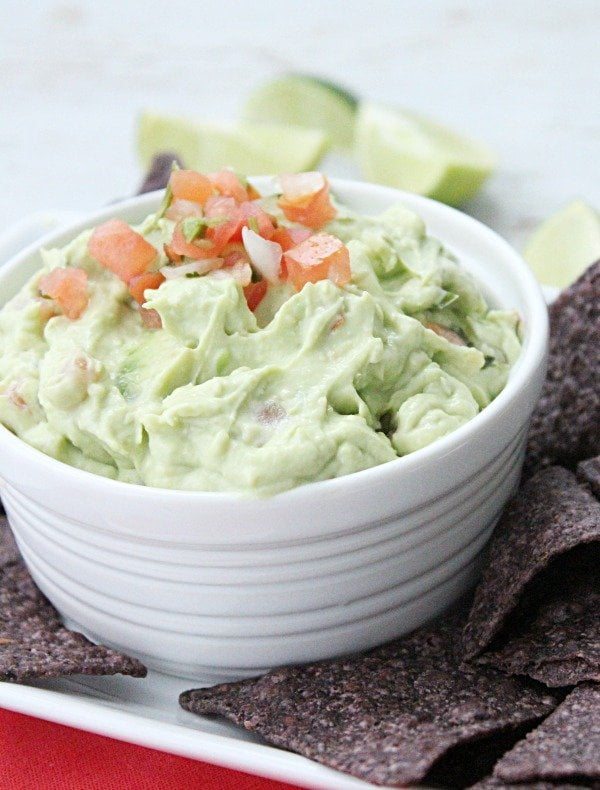 Greek Yogurt Guacamole: Classic guacamole made with Greek yogurt! Perfect with a side of chips.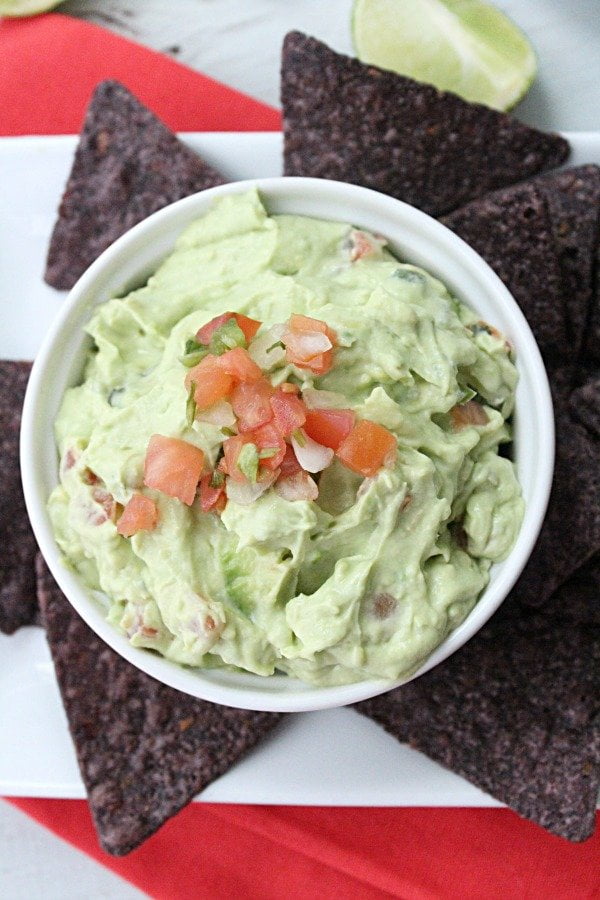 A few years ago, my sister gave me a really easy guacamole recipe. It was good, but, I didn't really make guacamole that much and the became a lost in the shuffle of my kitchen.
Then, I posted a recipe for guacamole here on the blog many, many, years ago. But, it was just an "OK" guacamole recipe. So, with all that, I decided to update the recipe,the pictures and the whole darn post.
This new guacamole is wwaayyy better than just "OK". It's delicious!
We do have a little twist with this one and include plain Greek yogurt in the mix. Plus, instead of the traditional chopped tomatoes and onions, I opted to stir in fresh Pico De Gallo. Mine was locally made here at our grocery store, but, go with whatever brand/heat level you prefer. Check the produce section of your grocery store for some options.
A delicious classic guacamole taste with a the added creamiest of the yogurt go perfectly together.
Serve it up with a side of chips and you are ready to dip!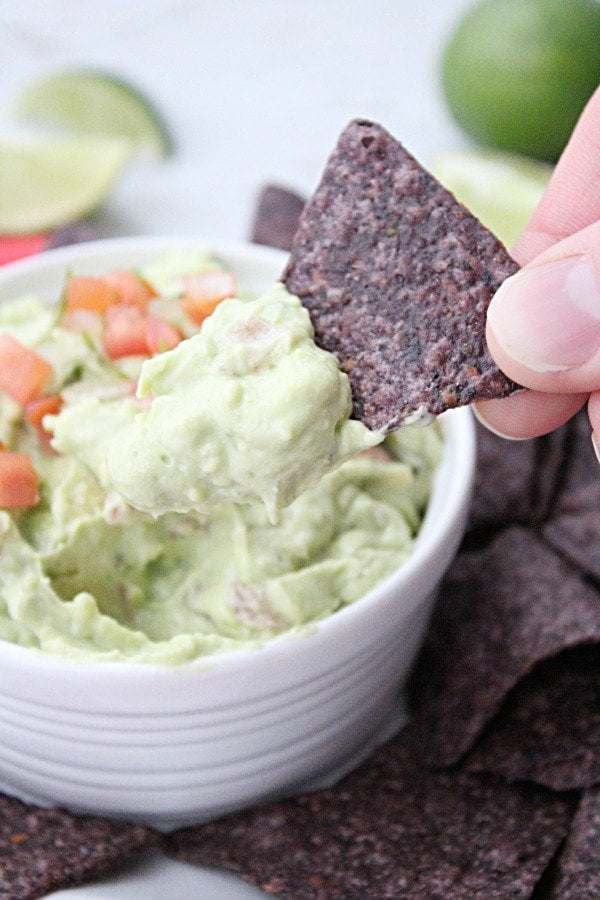 linking up and weekend potluck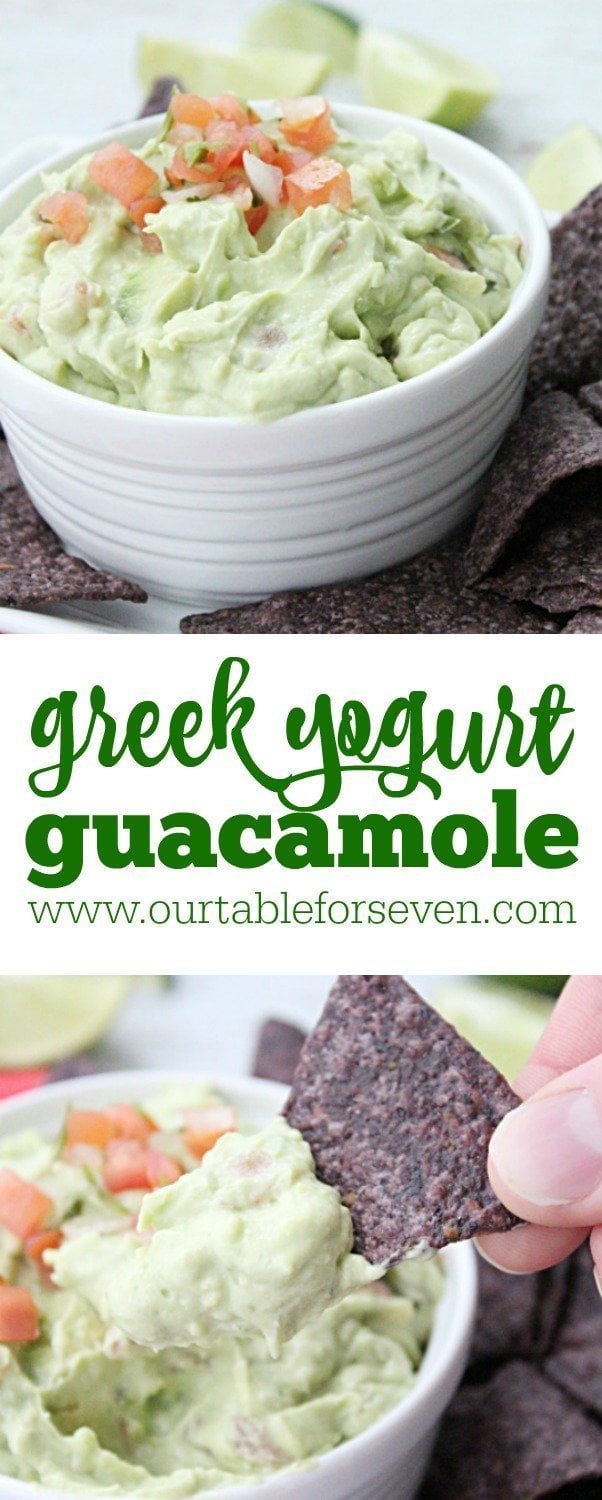 Featured Links powered by