A smooth cream cheese dip loaded with toffee!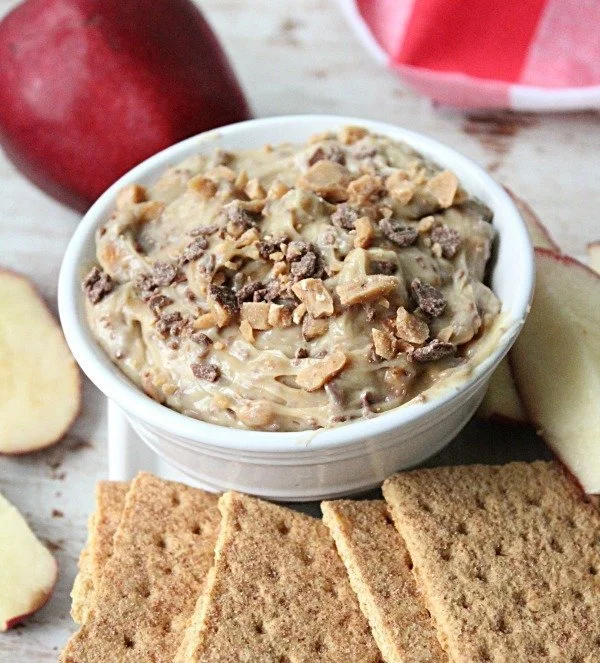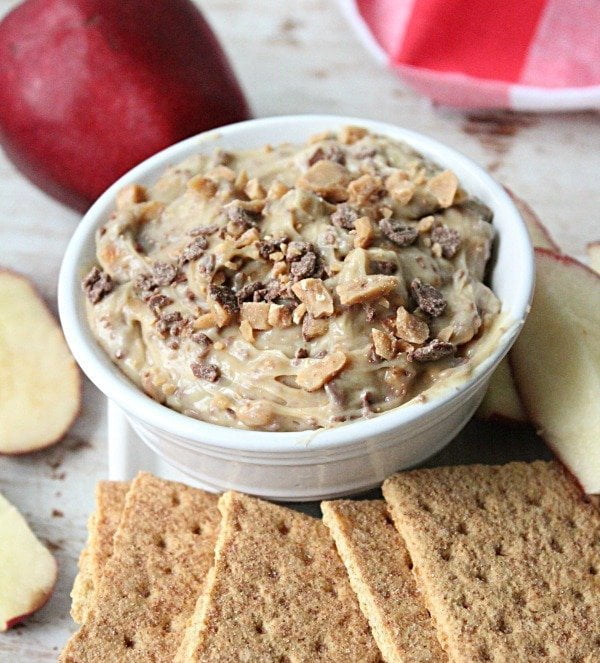 My sister gave me this recipe eons ago.
The first time I made it was for a sleepover that included her two kids, my five kids and my other sister's two kids. Nine total.
Gracious, that was one crazy, busy weekend! It included a bunch of chips, pizza and lemonade. Also, dip.
Actually, this dip!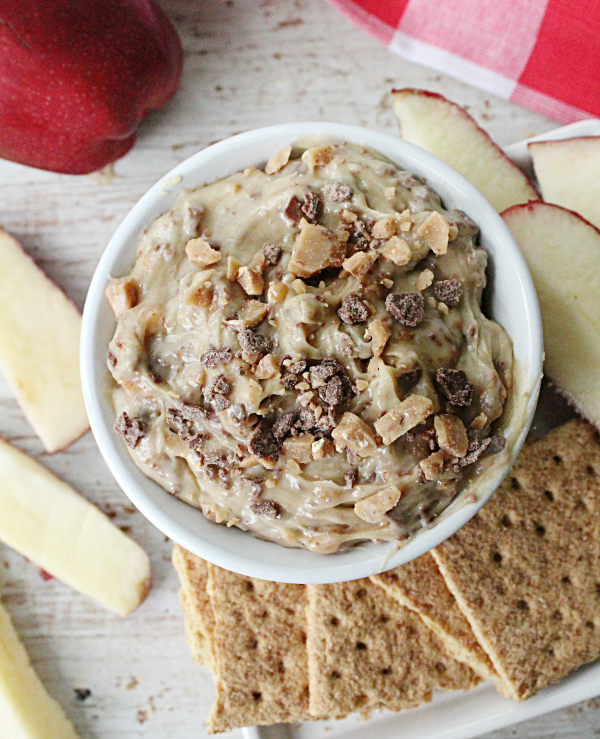 Ingredients List:
Cream cheese
Brown sugar
White sugar
Vanilla
Toffee baking bits
How to Make:
First, make sure your cream cheese is softened. If your cream cheese is too cold, it will affect the consistency of your dip. I recommend leaving it sit out for about 30-45 minutes before mixing.
Once it's soft, beat the cream cheese with both sugars and vanilla.
Then, stir in toffee baking bits.
Be sure to store your leftovers in a covered container in the refrigerator. It will be good for approx 2-3 days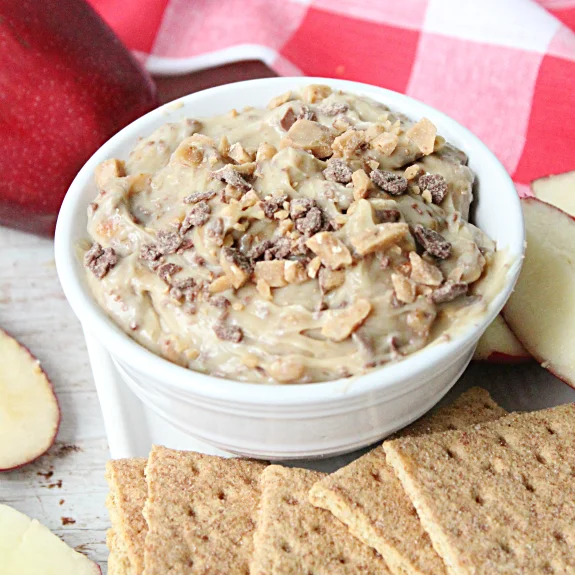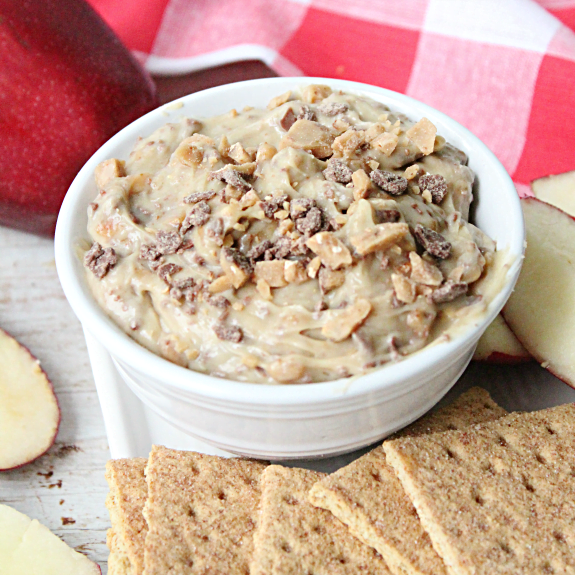 Try these too: