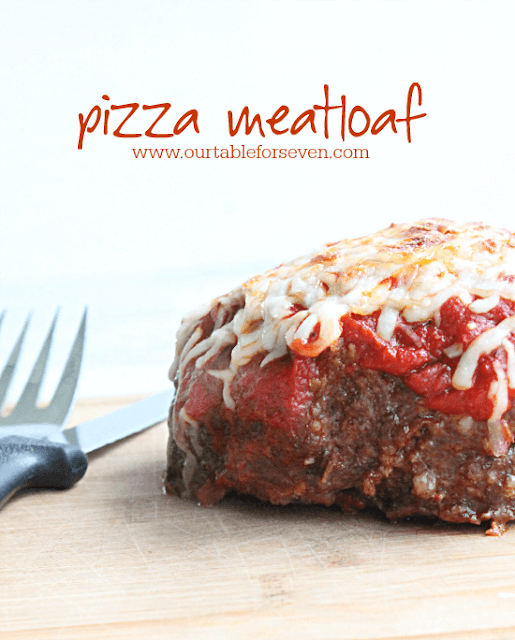 Pizza Meat Loaf–Give your meatloaf a kick! The great flavors of pizza packed into your not so average meatloaf.
Meatloaf: pretty boring.
At least, at our house it can be. What about you? How's your meatloaf recipe doing? Kinda boring? If meatloaf is boring at your house…this recipe may just change your life! Too dramatic?
This Pizza Meatloaf is a nice break from the norm of meatloaf though. The onion flavor gives it a little kick and the melted cheese is well, isn't almost anything with melted cheese awesome? 😉