All you need is two ingredients for this creamy holiday treat! Making homemade ice cream has never been so easy.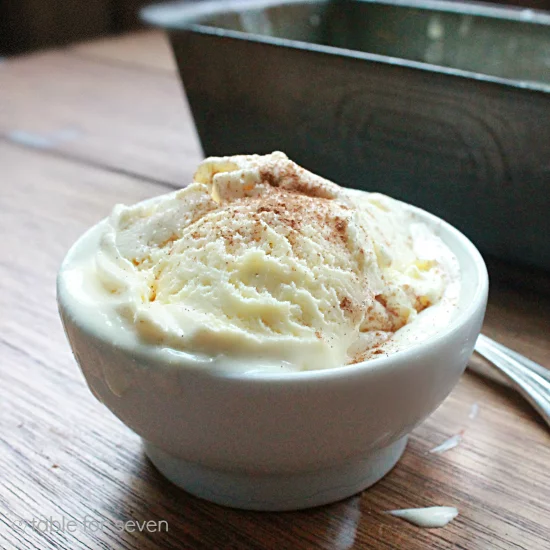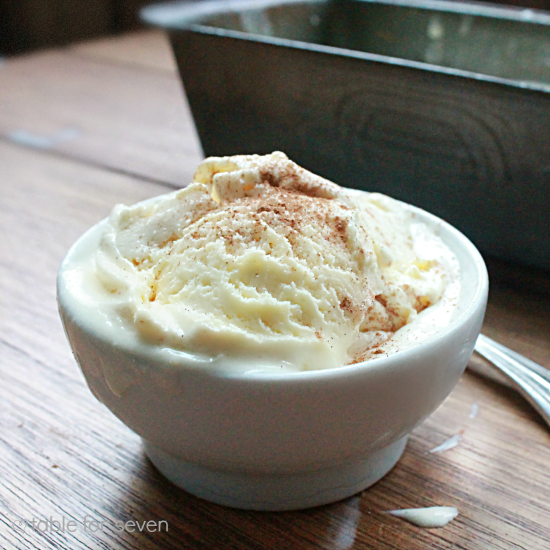 Are you an eggnog person?
Do you enjoy a glass of it during the holiday season? I'm going to be honest…I kinda don't.
I like eggnog in stuff. Like cheesecake. or cookies. or donuts.
But, you won't really find me drinking a glass of eggnog by itself.
I'm not sure why…it's just weird.
Whether you are an eggnog person or not, this ice cream is going to be something you must try. Not only does it taste amazing, it's just two ingredients.
TWO!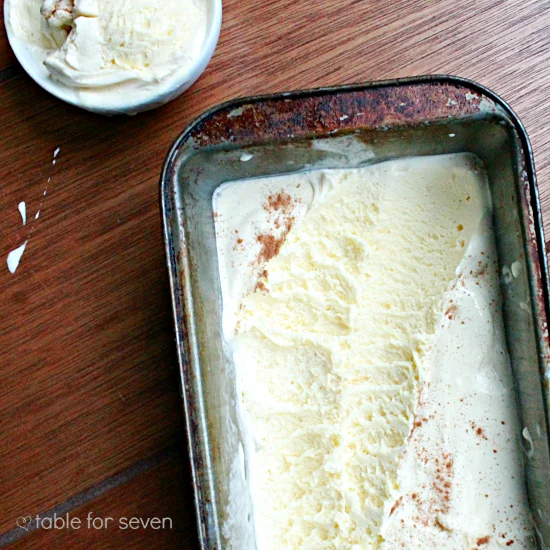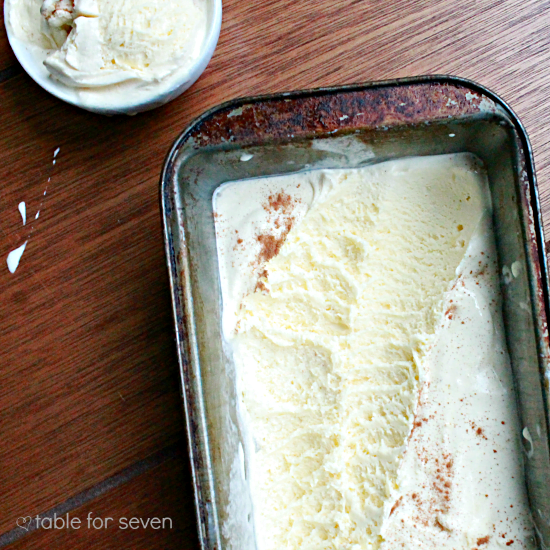 It's literally the easiest things you will make this holiday season, or quite possibly ever in your entire life. I kid you not.
It's creamy and has a nice, sweet, eggnog flavor. Topping it off with some cinnamon or nutmeg makes it even better.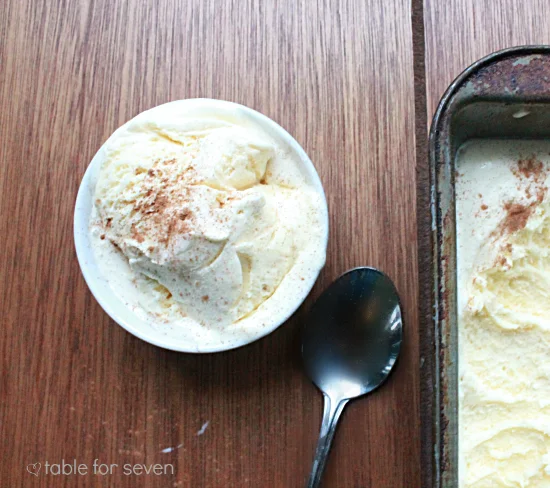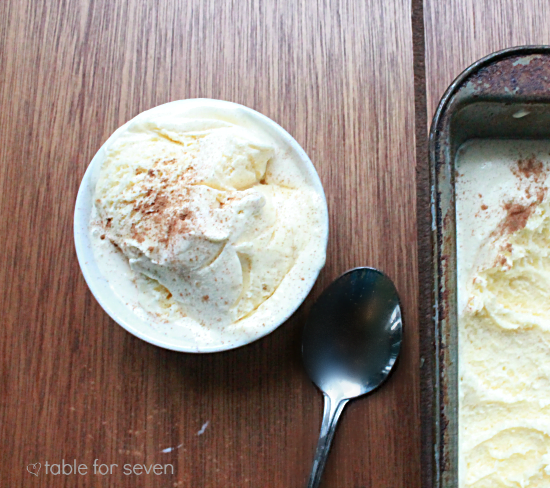 A re-cap:
👉 Mix two things.
👉 Freeze it.
👉 Eat it.
👉 Be very happy.
So simple.