Mac n cheese with a twist! Replace regular pasta with tortellini for a delicious and cheesy meal.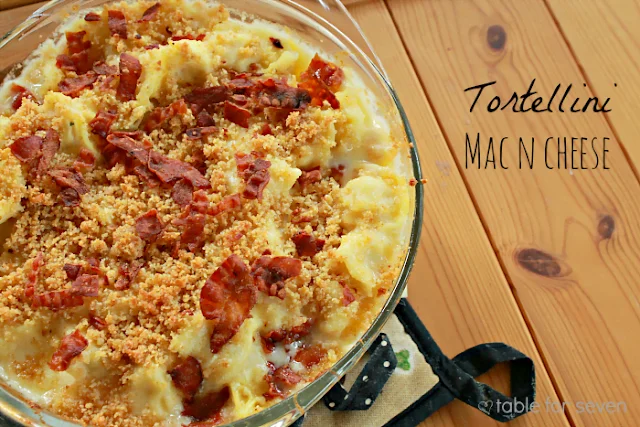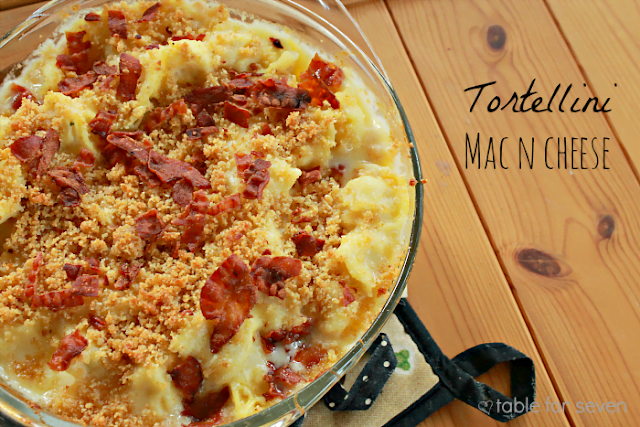 I am so very excited to share this dish with you.
It was something that we had last week and it's pretty much heaven in a dish! Cheese, pasta, bacon, crunchy,buttery breadcrumbs….need I go on? OK, I will.
It's one of the dishes that once it's gone, you are sad and then, happiness fills your life again the next time you make it.
Seriously.
It's a little bit of a twist from your ordinary mac n cheese,which is the ultimate comfort food, right? I think so, too. Instead of your elbow macaroni pasta, this dish has tortellini.
The flavor of the tortellini is completely up to you. Ours was a three cheese variety, but, ricotta, spinach or a sausage flavor would work too. It's also a great way to get out of that ordinary mac n cheese rut you know that you've been in.
Please make this very soon..happiness will in fact, fill your life. 🙌