Taco Pizza! Tacos + Pizza? What could be better?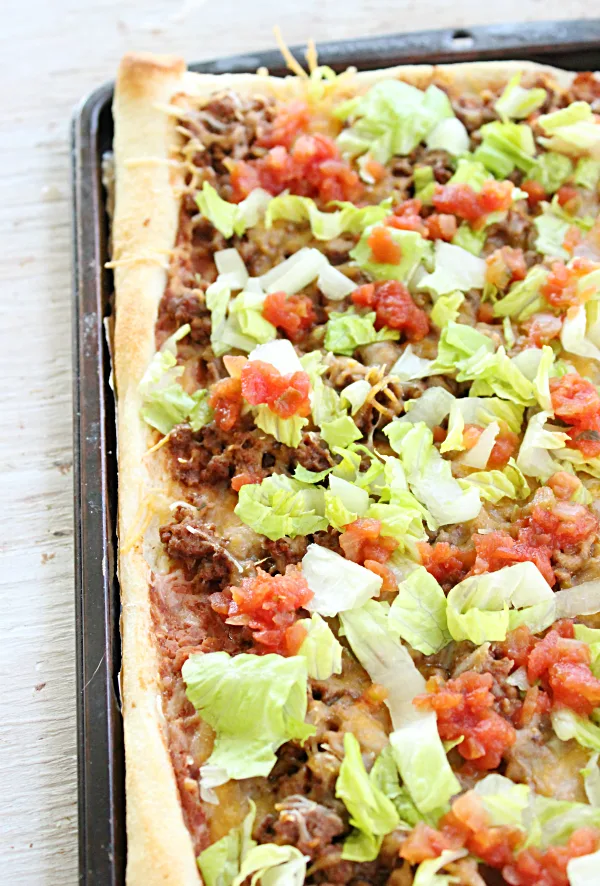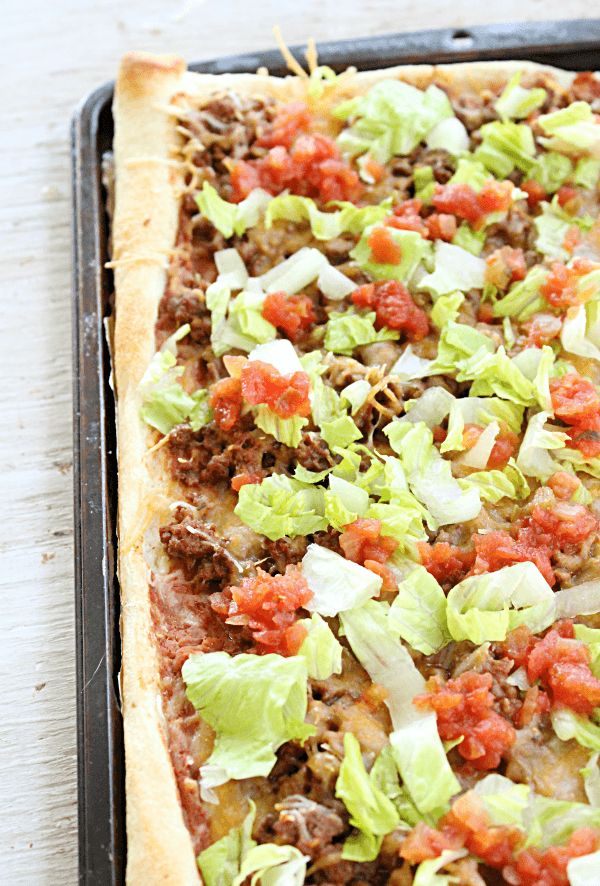 Happy Monday friends-
I hope you had a lovely weekend and if you celebrated, a Happy Easter.
The weather was amazing here and besides eating entirely too many jelly beans, I was able to get outside and do some spring cleaning with our flowers. It was such a great weekend!
We are starting our week off with two of my favorite things: pizza and tacos!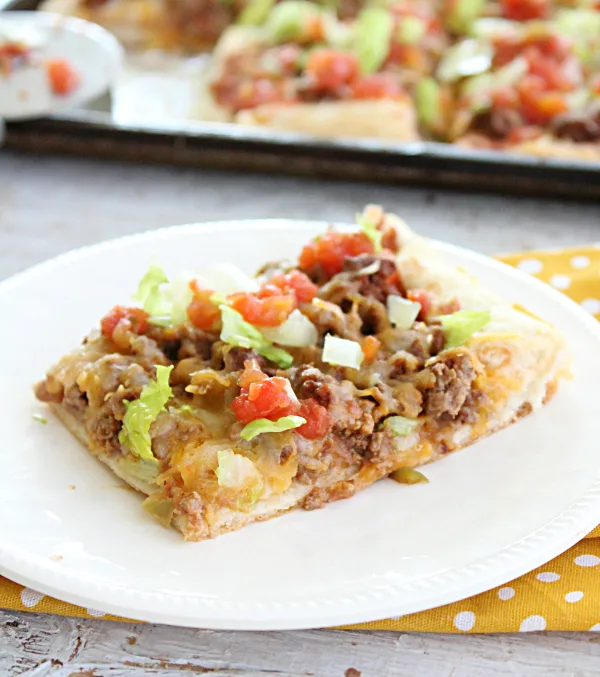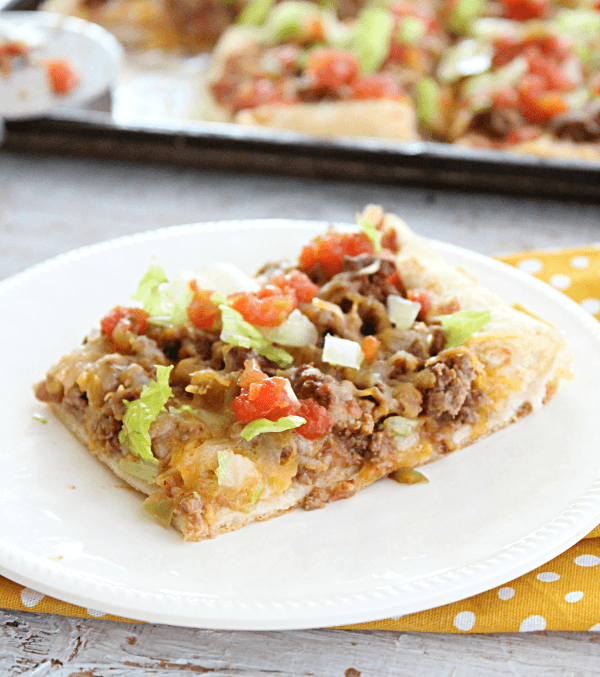 This pizza has been in our dinner rotation for years. It's a family favorite and is perfect for a quick, easy, weeknight meal.
Start with a refrigerated pizza crust ( you can do homemade too) and layer it with refried beans. Then, taco meat and cheese. For the meat, we go with ground turkey, but, use ground beef, chicken, pork..whatever you want.They all work.
Top off with cheese and all the taco-fixin's and you have dinner ready to go.
Below is the recipe I usually stick with, but, add/subtract anything to fit your taste or what you have in your refrigerator.
An easy and delicious weeknight meal!