Give your mashed potatoes a twist! Creamy mashed potatoes filled with flavorful taco meat, cheddar cheese and onion.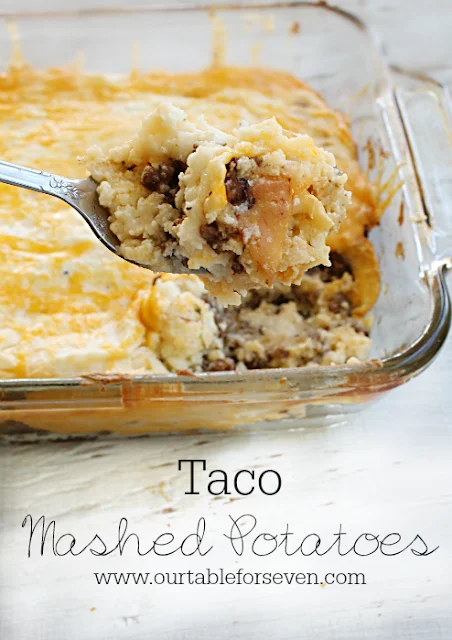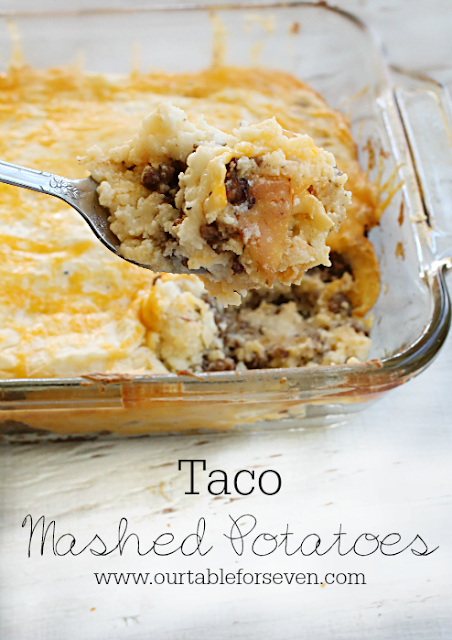 OK guys, I've got a great weeknight dinner for you today. It's easy, requires just a few ingredients and tastes pretty amazing.
It's mashed potatoes and taco meat. Yeah, it sounds a little weird, but, it's sooooo good. Personally, I was a little unsure of this one at first, but, darn it, it's good.
Did I say that already? If not, it's good.
You really need to make this for dinner. Cheese, potatoes and taco meat? All good stuff that go great together.
If you are looking to add a little more to it, adding corn is good way to go. I opted out of adding it to our casserole, because, my children freak out when they find vegetables tucked away in other foods. (Odd, yes.) So, we had our corn separately. But, a cup or so stirred into the meat would work perfectly.
Dig in!