Chicken, Swiss cheese and a crunchy stuffing topping make this easy casserole not only delicious, but, a snap to toss together. A great option for an easy weeknight dinner. 15 minutes to put together, plus only 30 minutes in the oven..dinner is on the table in just about an hour.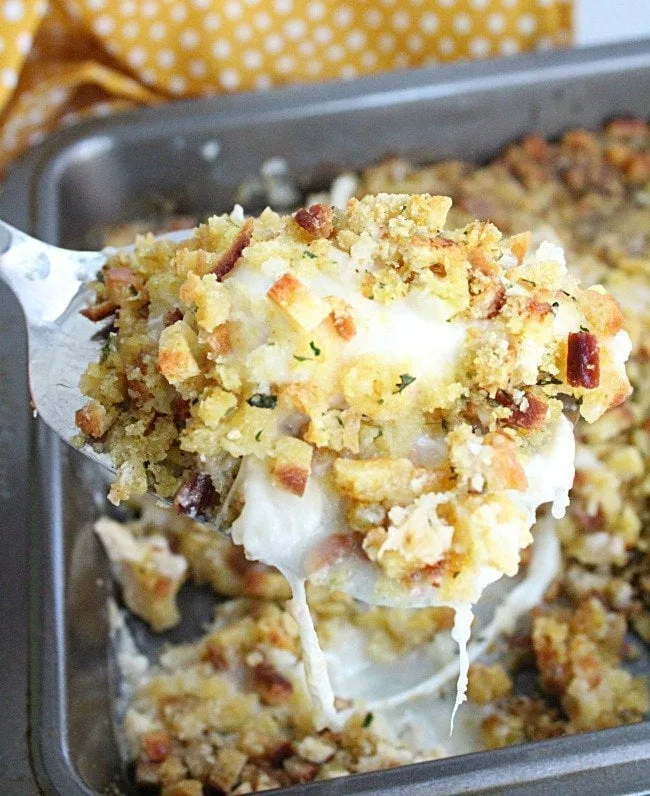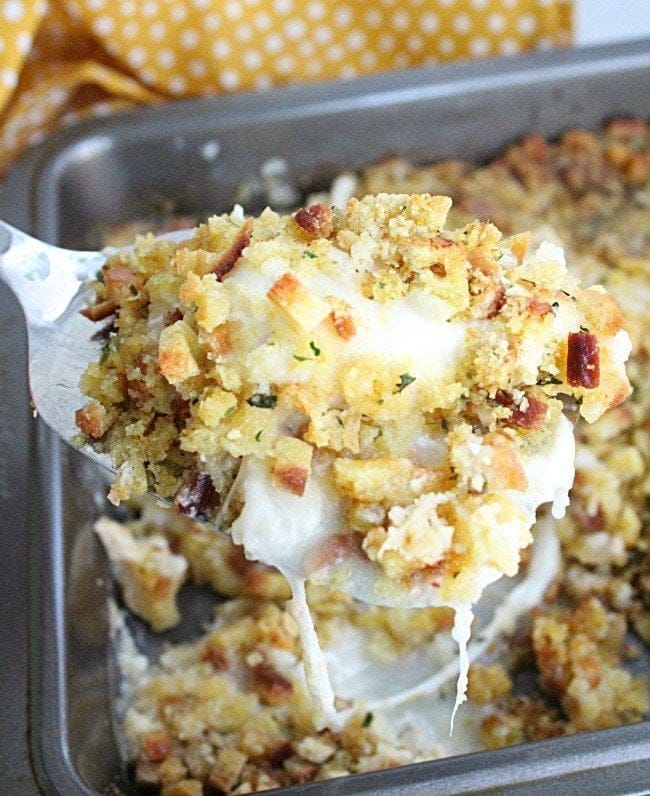 This is one of our favorite weeknight dinners.
It has something for everyone..some chicken, some cheese, some stuffing. #GoodStuff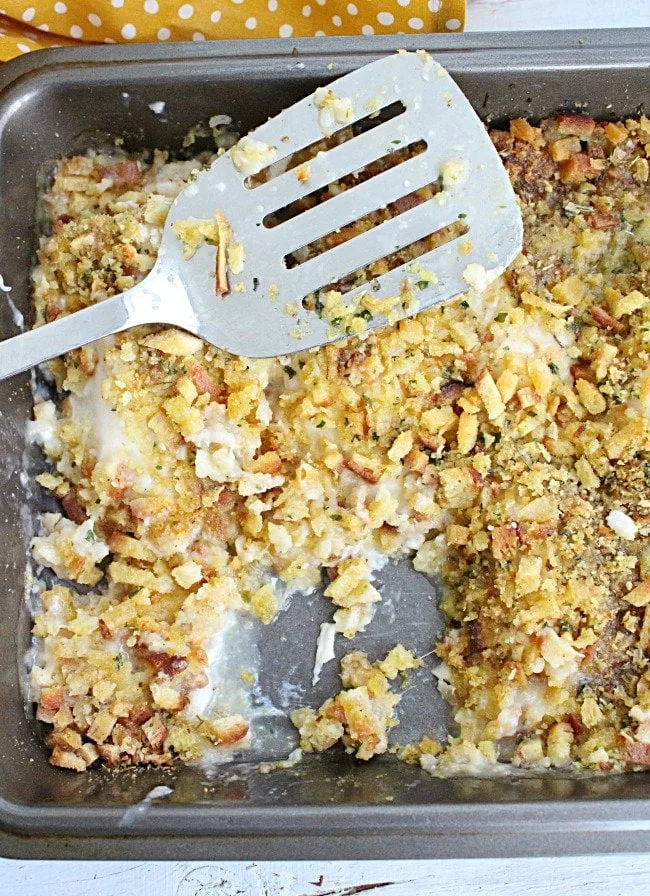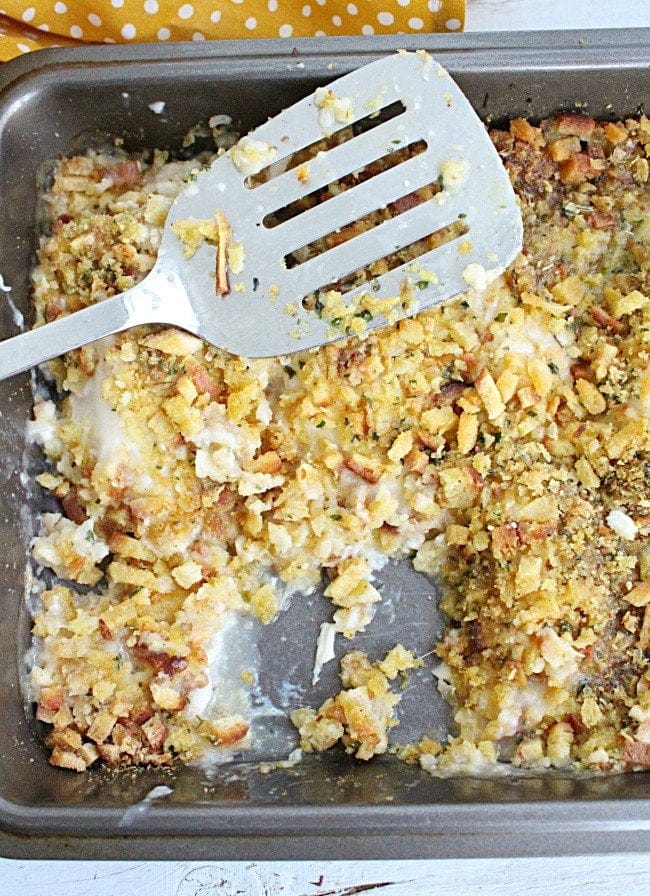 What Do I Need to Make this Easy Casserole?
9 x 13 baking dish + non stick cooking spray.
Small mixing bowl + spoon.
Boneless chicken breasts.
Swiss cheese slices.
Stuffing mix.
Plain Greek yogurt.
Cream of chicken soup.
Melted butter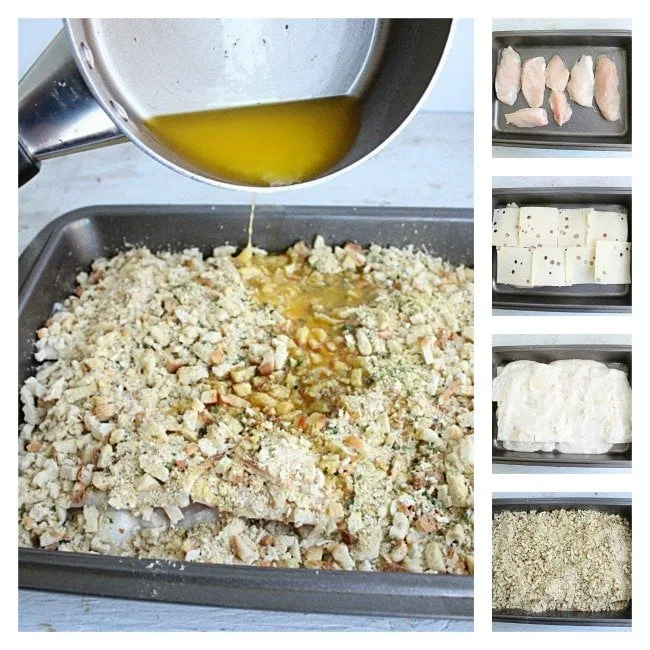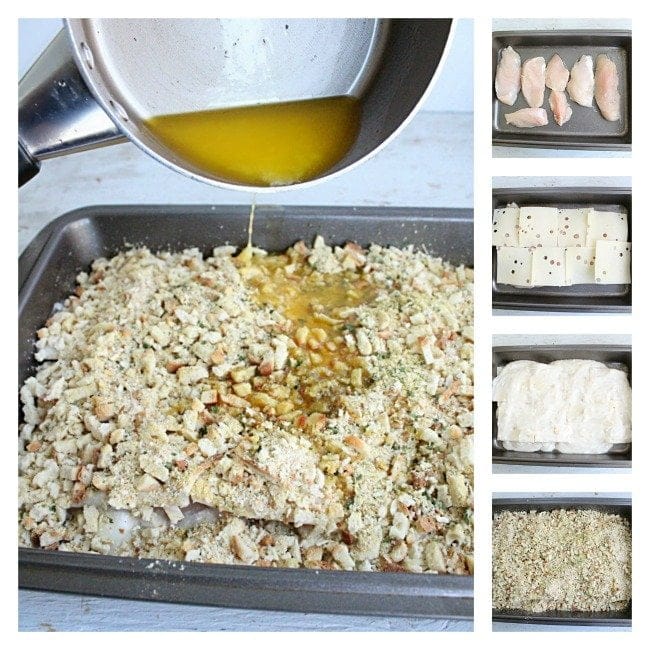 Your Layers ⤵️
Bottom layer: Chicken breasts.
Next layer: Swiss cheese slices.
Then, another layer: Cream of chicken soup + Greek yogurt mixture.
Final layer: Stuffing mix.
Top if all off with: Melted butter.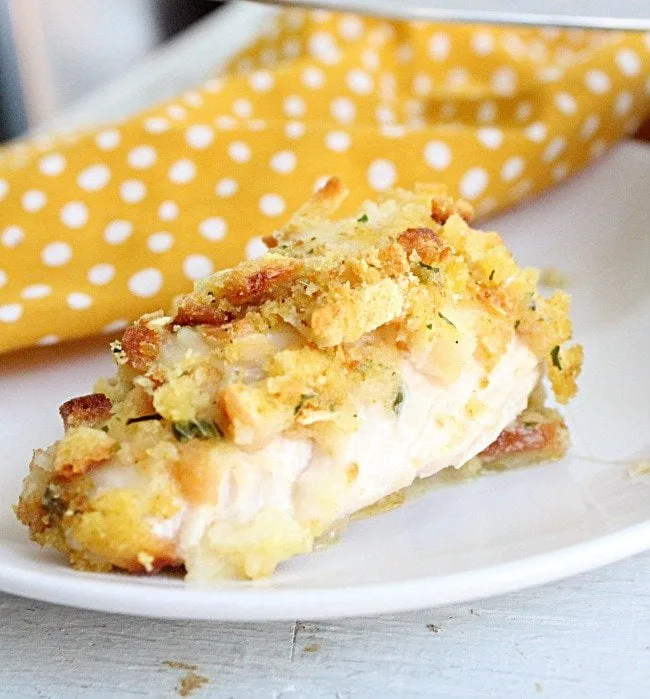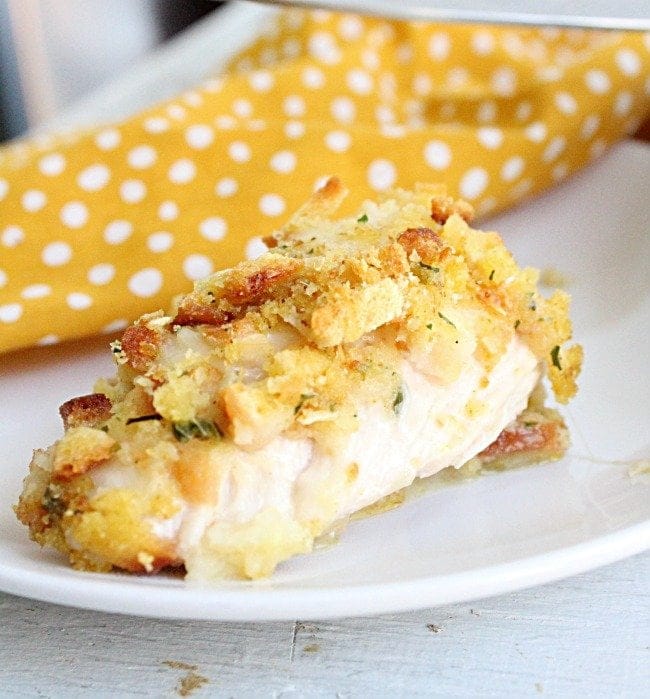 A few recipe notes:
Our favorite store bought cream of chicken soup is noted in the recipe card. However, homemade can also be used.
If you don't have any plain Greek yogurt, sour cream can used as a replacement.
Looking for a replacement for boxed stuffing mix? Use seasoned stuffing cubes instead. 👍
The recipe calls for 1.25 lbs boneless chicken breasts. This should be approx 3-4 breasts, depending on the size. You can more or less in weight. Your chicken should fill nearly fill the bottom of your pan.
Baking time is 30 minutes for this dish. But, this could vary, depending on the size/thickness of your chicken breasts.