Skip the take out version and make this classic dish right at home!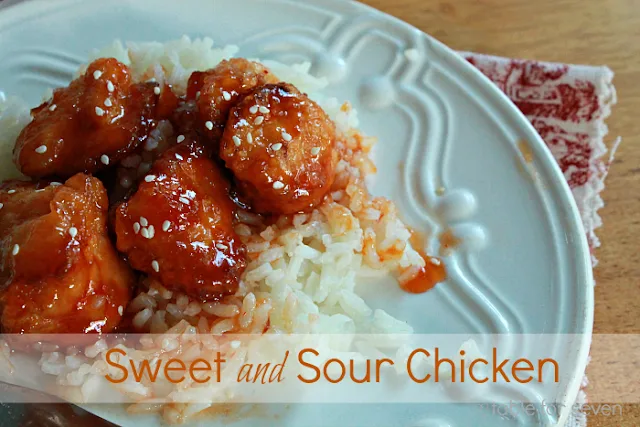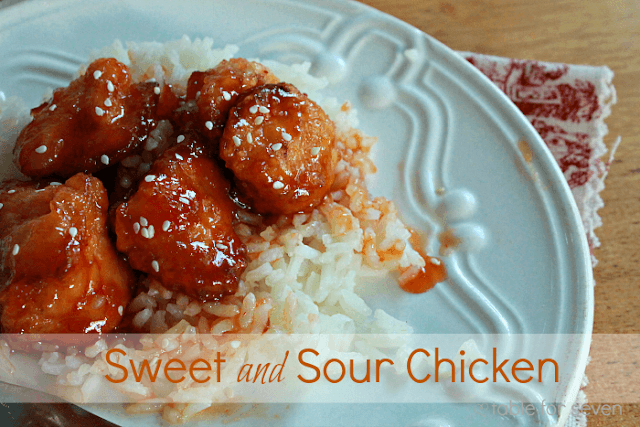 One of our favorites dishes for take-out (besides pizza) is Chinese food.
We all like some particular part of it. Mr Plain likes chicken fried rice, I like the egg rolls, the kids like fortune cookies. But, everyone loves the sweet and sour chicken. It's always a nice treat.The one thing that is not a treat-the price. It's not cheap feeding a family of seven take-out.
Heck, it's not cheap to find any size family when it comes to take out, right?!
To help out a bit with our budget, I do my very best to find recipes that will fit our take-out craving and our wallet. This chicken from Mels' Kitchen Cafe fits the bill quite perfectly.
It's delicious and your family will probably think you got it from your local place. 😉
It's that close to the take-out version.
Here is a breakdown:
You will coat your chicken pieces in the cornstarch/egg combination. Then, add them to a hot skillet. For this step, you will only be browning the chicken, not cooking completely. So, don't leave them in the skillet for too long.
Add the hot chicken to a prepared baking dish and pour prepared sauce on top. Make sure the chicken pieces are not overlapping each other. This way, they will bake evenly.
Cook for 1 hour and make sure to give the chicken a stir about every 20 minutes. You want all the chicken pieces to be well coated!
A few steps, but, they are easy ones.
Sweet, and tangy! This Sweet and Sour Chicken goes perfectly with a side of brown or white rice to complete the meal.