Time for dip! Addicting chocolate dip topped with roasted marshmallows.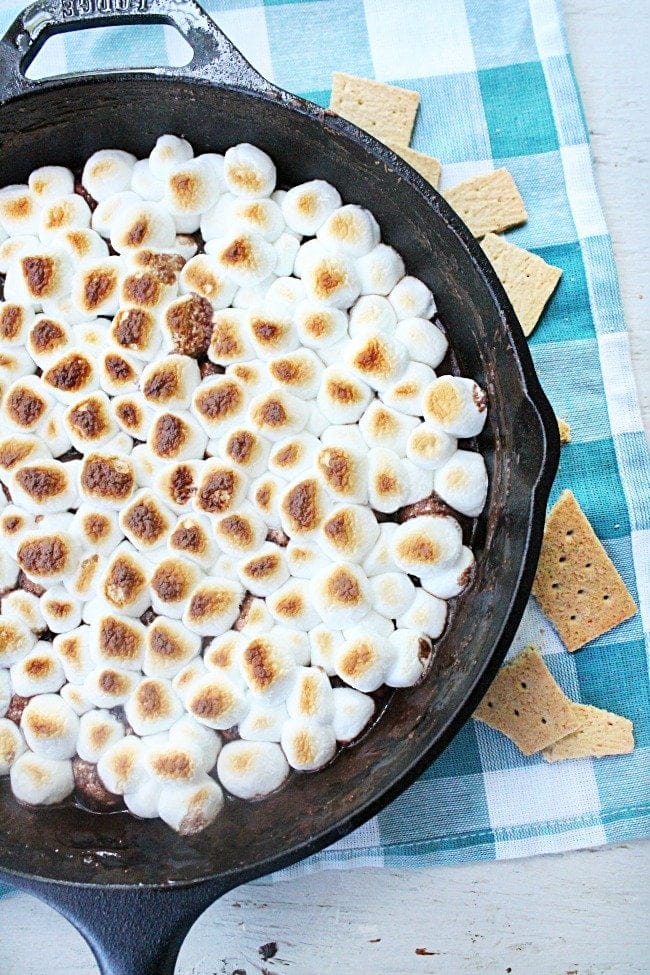 Ingredients Needed:
Chocolate Chips
Butter
Mini Marshmallows
Milk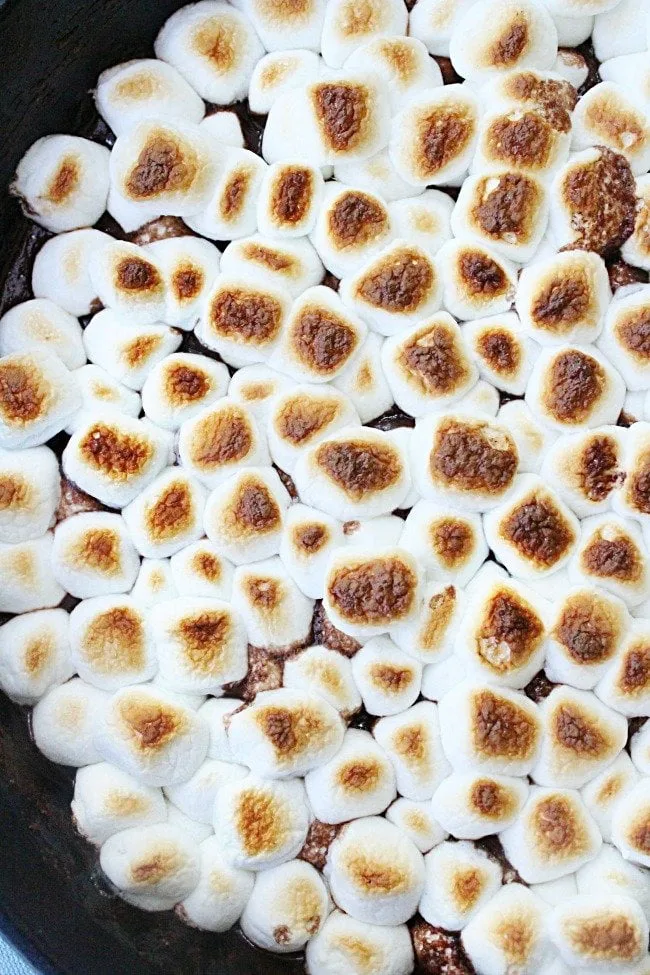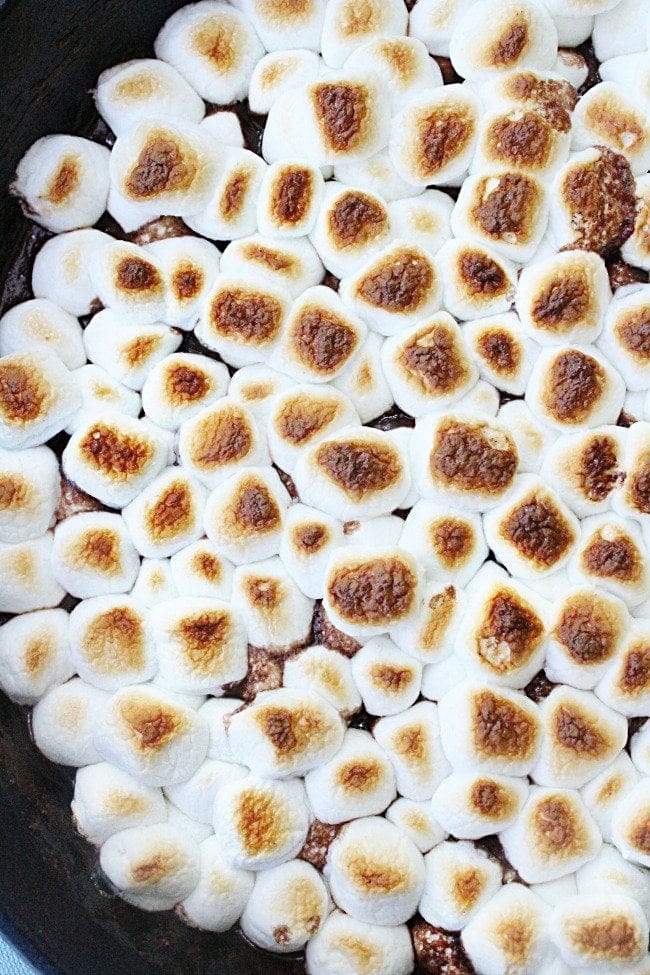 Chocolate Chips: I like to use a milk chocolate variety for this dip. However, go with your favorite type of chocolate ( semi-sweet, dark, etc)
How to Make:
First, find an 9-10 inch oven safe skillet. I used my iron skillet, but, if your skillet is safe to put under the broiler, it will work.
Melt the chocolate, butter, milk and a portion of your mini marshmallows until totally smooth.
Then, top with additional mini marshmallows.
Carefully place your skillet under a preheated broiler.
Enjoy!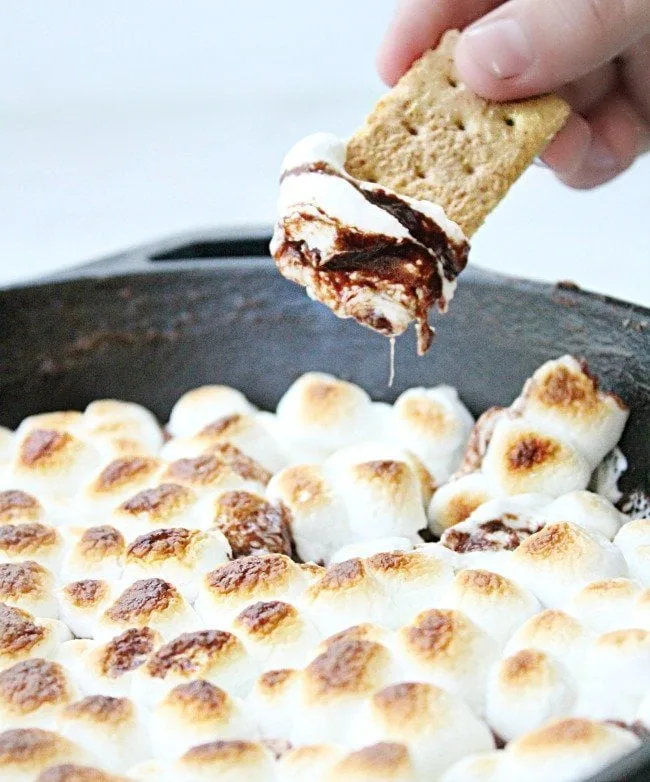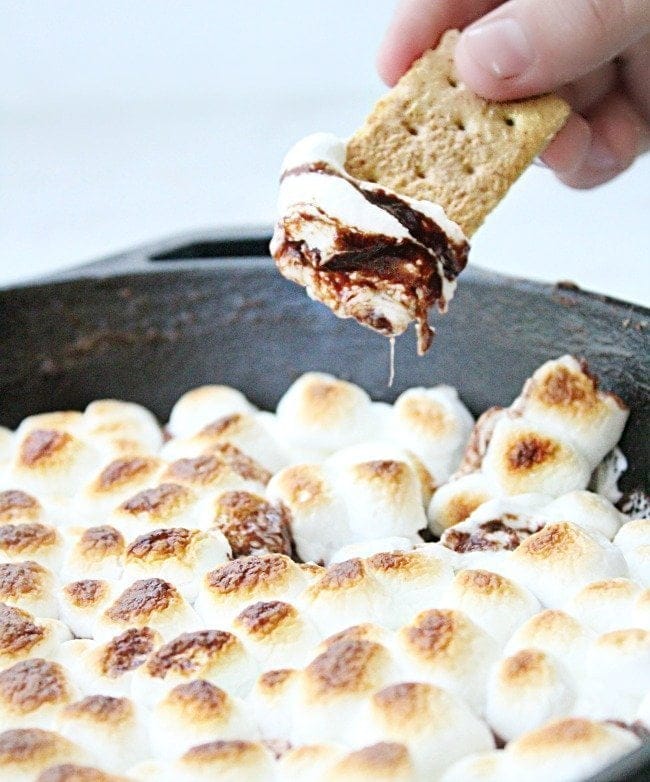 Recipe Notes:
Regular size marshmallows will also work with this dip. However, if you use jumbo size, you may need to cut them in half.
If you melt your chocolate mixture in the microwave, do it in 30 second intervals, to prevent burning.
You are only toasting the marshmallows under your broiler. This will only take about a minute or two, so, watch it carefully! They will burn super quick.
Serve this with graham crackers, fresh strawberries, cookies or pound cake bites.
This dip is extremely addicting! You won't be able to dip just once. I guarantee it. Perfect for an indoor s'mores treat or cook over your BBQ grill/campfire.