Jazz up your ordinary box of lemon bar mix with this easy dessert! They are a great shortcut to satisfy your lemon craving. 🍋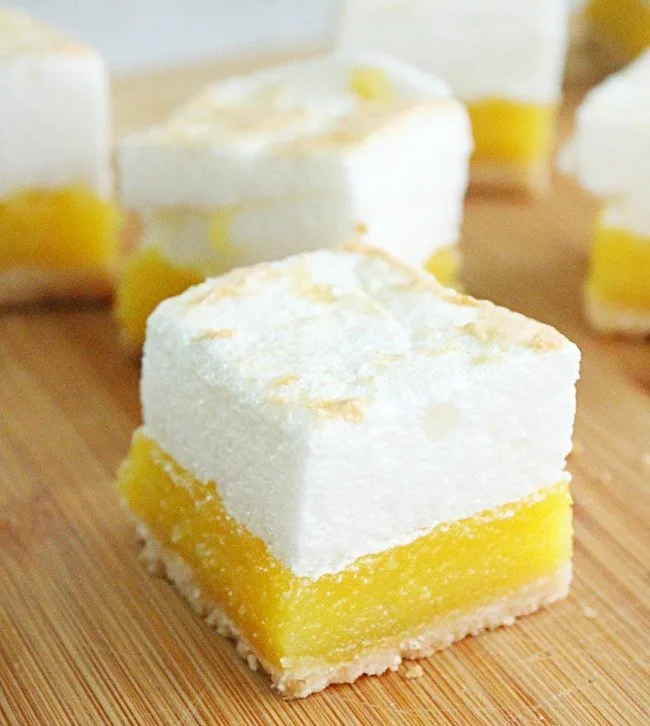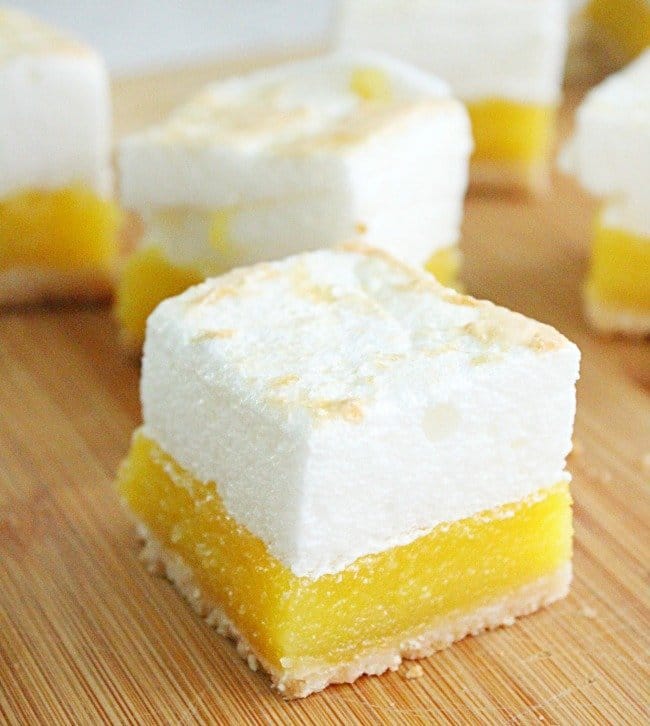 Hello Guys! After taking the week off, due to a really, huge move for our family, I'm back to blogging this week.
I've spent the last week doing alot of driving, staying in hotels, unpacking and eating fast food. Things are finally starting to settle down. But, it will take a bit to get into a groove cooking-baking and taking pictures, so, please be patient with me. 🙏
To start things off, we have my favorite flavor dessert= lemon!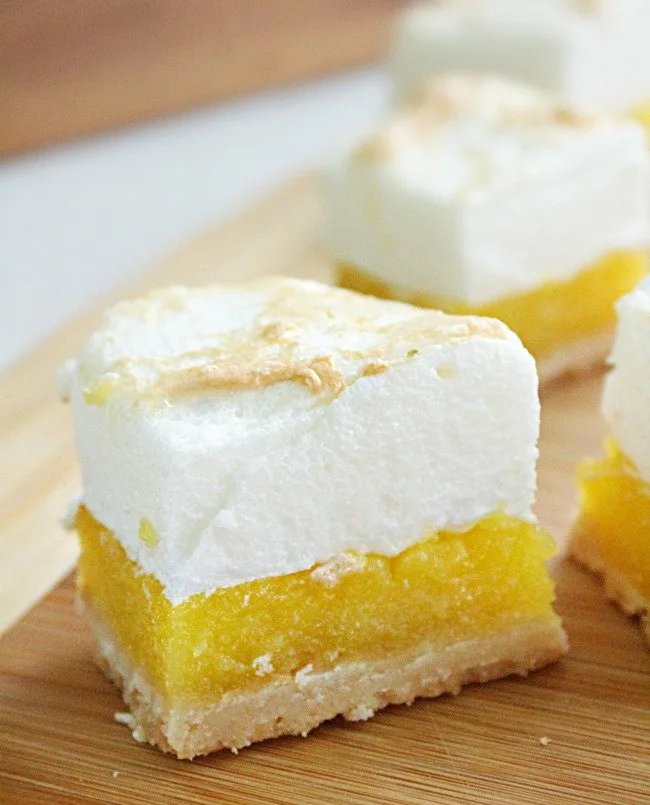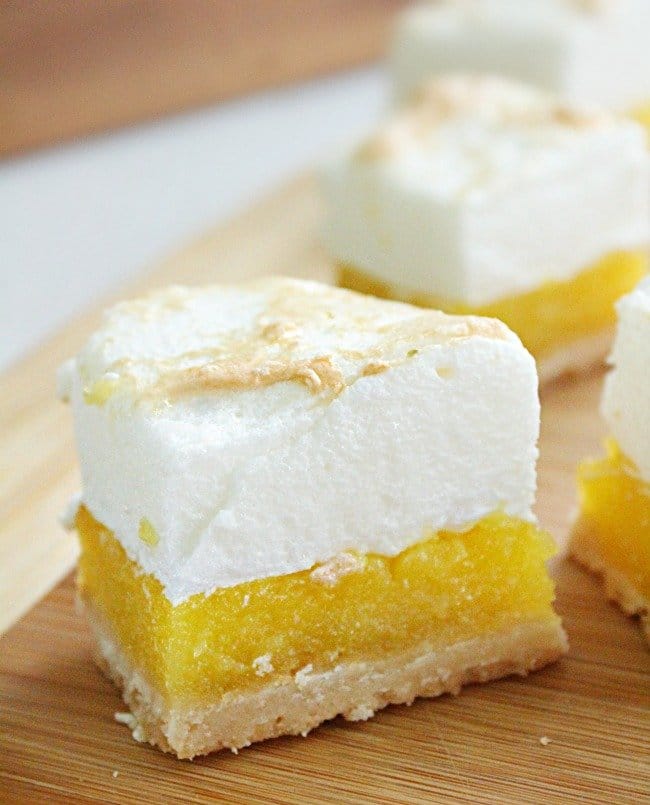 What Ingredients are Needed?
A package of lemon bar mix + plus ingredients called for on the box
Egg whites
Cream of tartar
Sugar
Vanilla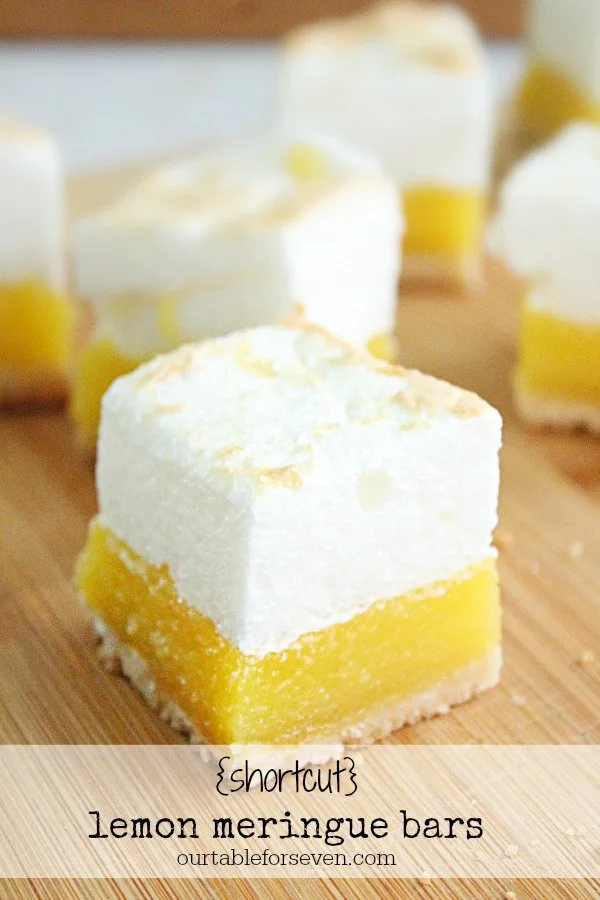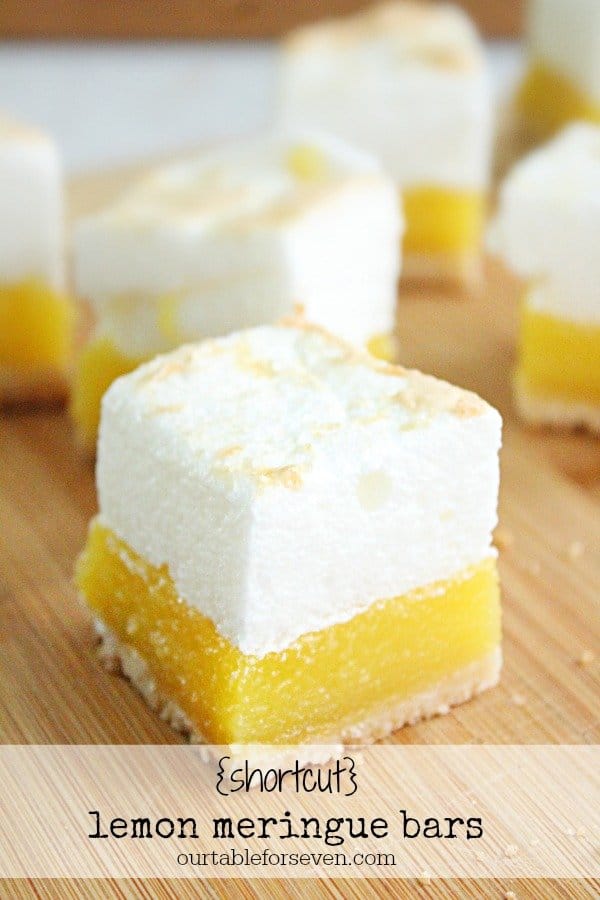 How to Make Meringue:
First, let your egg whites come to room temperature. This will help your egg whites come together faster and better.
Now, start whipping your egg whites. Use a whisk attachment with your electric mixer and start at medium speed. Add in cream of tartar. Beat until soft peaks form.
Once the soft peaks are formed, start adding in the sugar and vanilla. Do this gradually.…about a tablespoon at a time. Adding the sugar too fast will deflate your egg whites
Continue whipping until stiff peaks are formed and the egg whites have a glossy finish. This should take about 5-8 minutes, depending on your mixer.
Is there a specific brand of lemon bar mix I should use? I used Krusteav brand for ours ( see recipe card), but, use your favorite. Just be sure it's for an 8 x 8 baking pan.
I don't 'have any cream of tartar!! It's fine to omit it from the meringue. However, you will have to make sure your egg whites are extra well beaten ( and have stiff peaks) before baking in the oven.
Enjoy!