The name says it all! Quick muffins made from frozen puff pastry dough.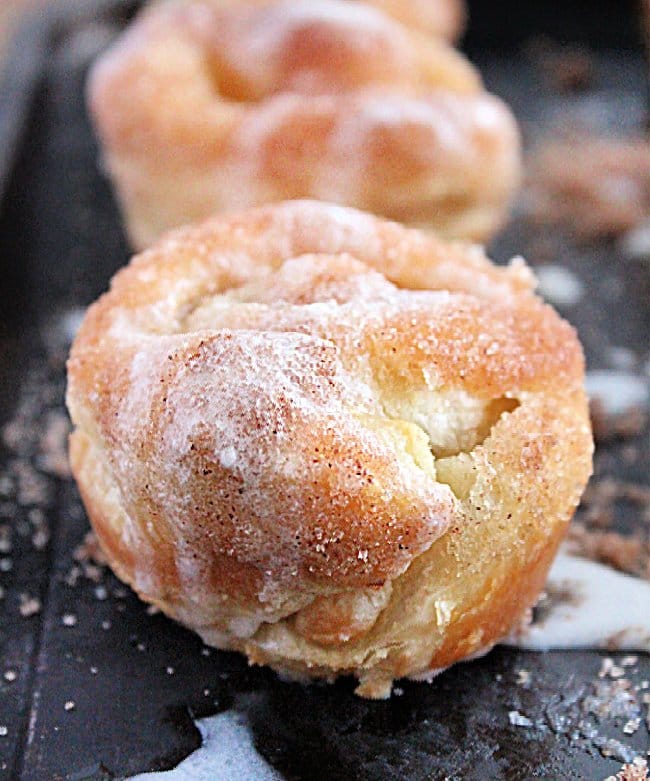 These lovelies are so easy that you only need two things to make them:
Puff pastry dough and your imagination.
Really? That's it? Yes.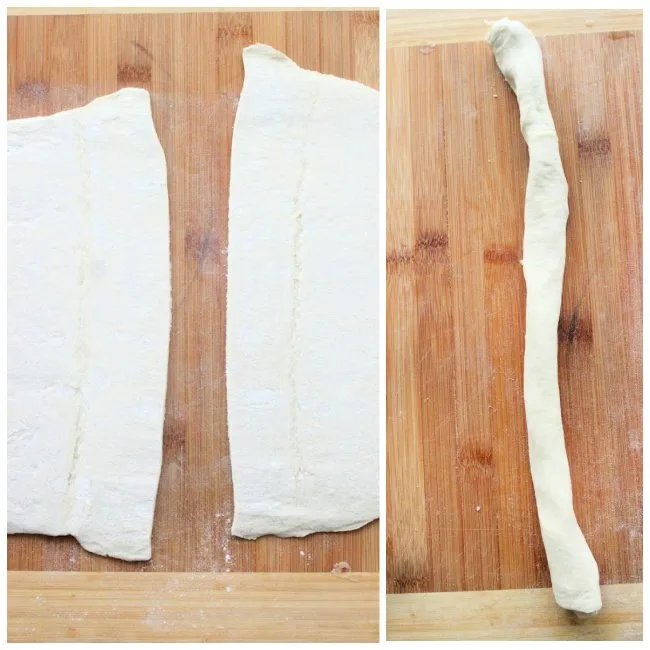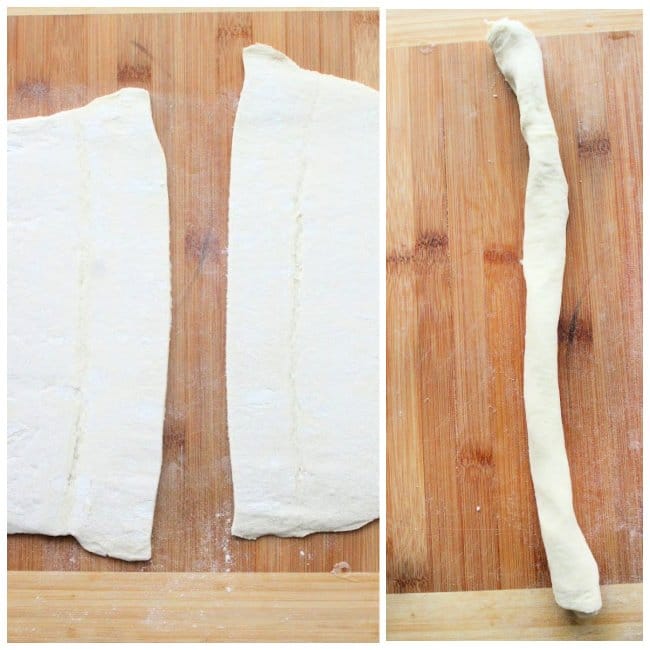 Make Your Muffins:
First, let your frozen puff pastry dough thaw. Then, roll out each sheet , then, cut them in half.
With a rolling pin, roll each half to about 24 inches long.
Spread each half with melted butter .
Then, roll each half into a tight log.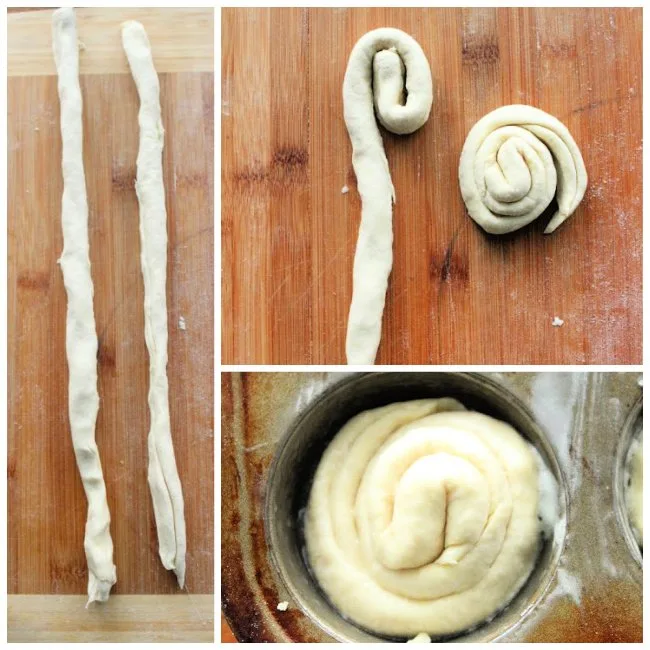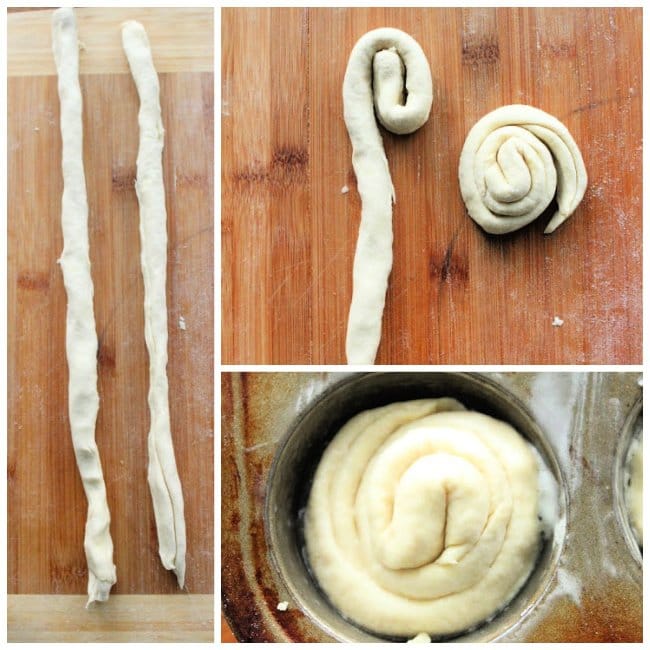 Make Your Muffins: ( continued )
With a sharp knife or pizza cutter, cut each log in two separate pieces.
Roll each piece inward to create a spiral.
Place each spiral into the wells of a greased muffin pan.
Bake.
Once baked and slightly cooled, top them with your favorite stuff!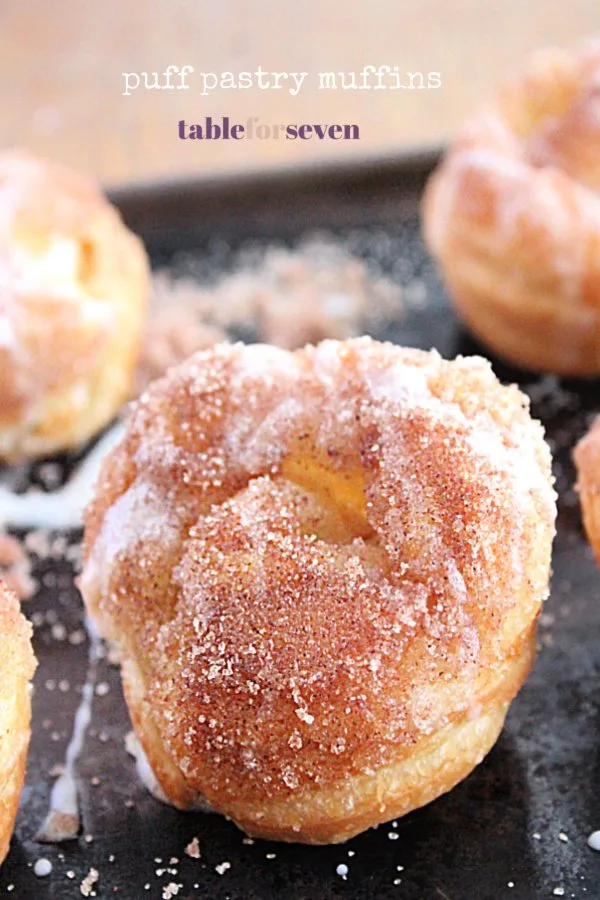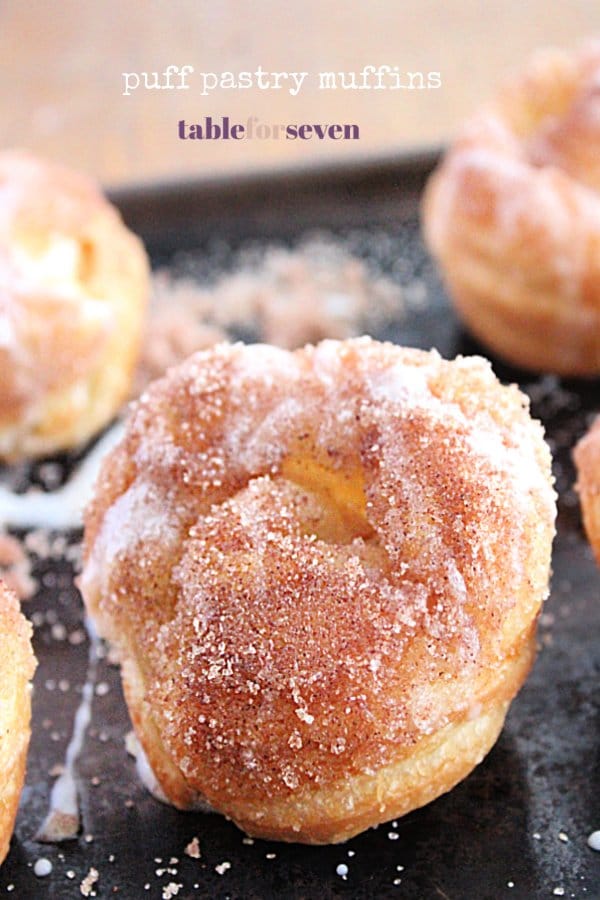 Ours was a simple cinnamon sugar variety, but, yours could whatever you want them to be.
A few sweet topping ideas:
Chocolate Syrup or Glaze
Powdered sugar glaze with your favorite flavor extract
Can these be topped with savory flavors? Yes! These will go great with any type of toppings.