A sweet and tangy sauce gives your average meatloaf a delicious kick!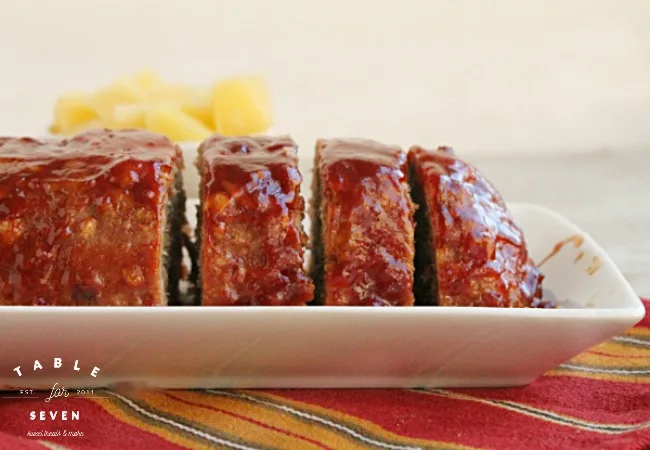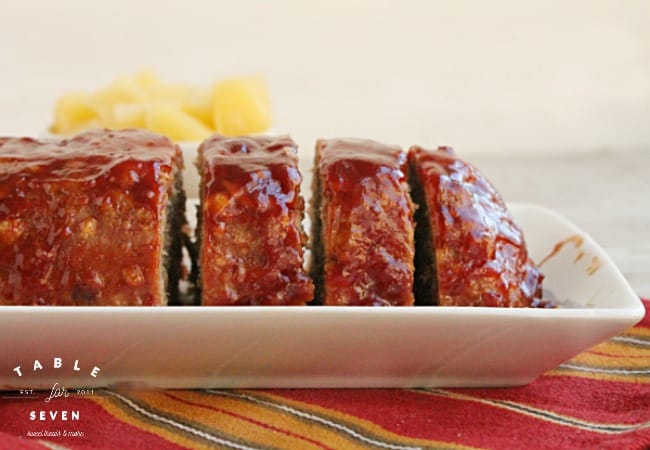 Meatloaf.
It gets kinda bad wrap in the food world, doesn't it? I admit, it can be a bit boring. Nothing too exciting about it. But, it's reliable and tastes pretty good.
I grew up with meatloaf. Just plain, old meatloaf. It was delicious,but,yes, it was kinda boring. Interesting tidbit..my mom made plain meatloaf quite often in my childhood, then, I found out just a few years ago, she hated meatloaf.
Really, really, hated it.
Maybe,she just got sick of plain,old, meatloaf?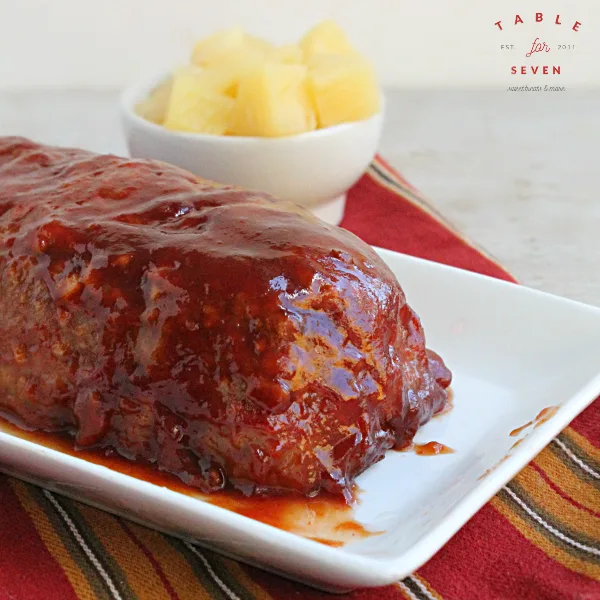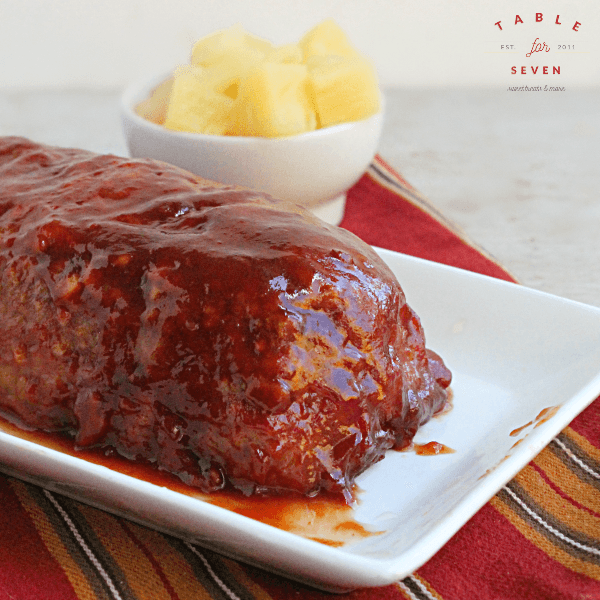 This meatloaf my mom would of really liked. It's not your standard boring meatloaf!
You do start with ground beef (or turkey) and your eggs, bread crumbs, etc..your standard meatloaf ingredients. However,this one has it a little kick. 😉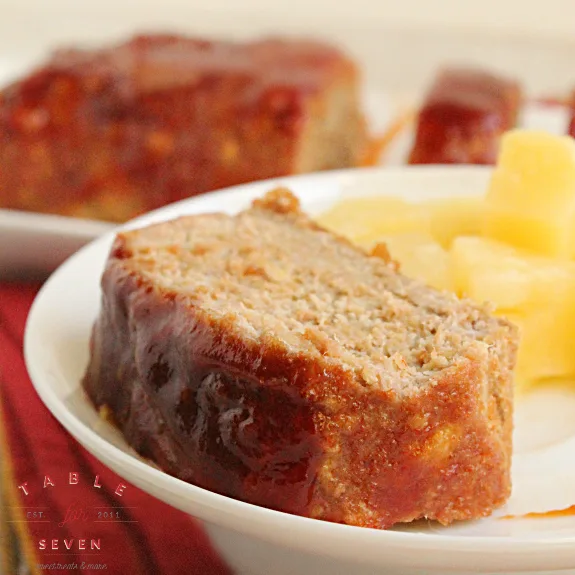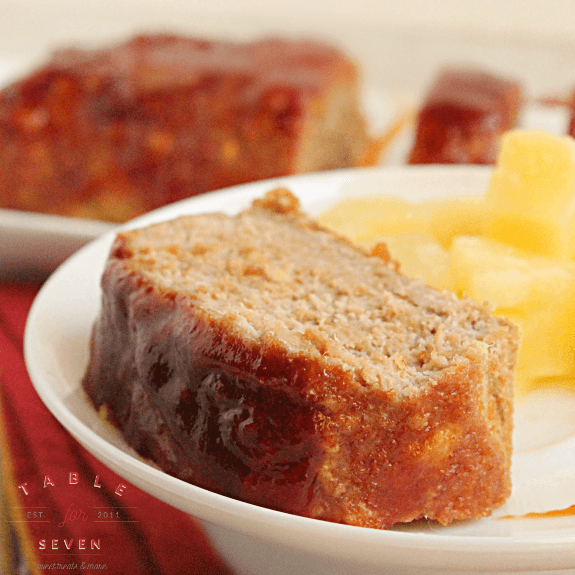 After you bake it for about 30 minutes, your pour on some amazing sauce and presto! Your meatloaf is nothing close to average anymore. Pair it up with some kernel corn and roasted potatoes and you have one delicious meal.
Your sauce will be sweet,tangy and will really add quite a zip to your dinner!