Peanut butter cake filled with chocolate chips and topped with a creamy, peanut butter frosting.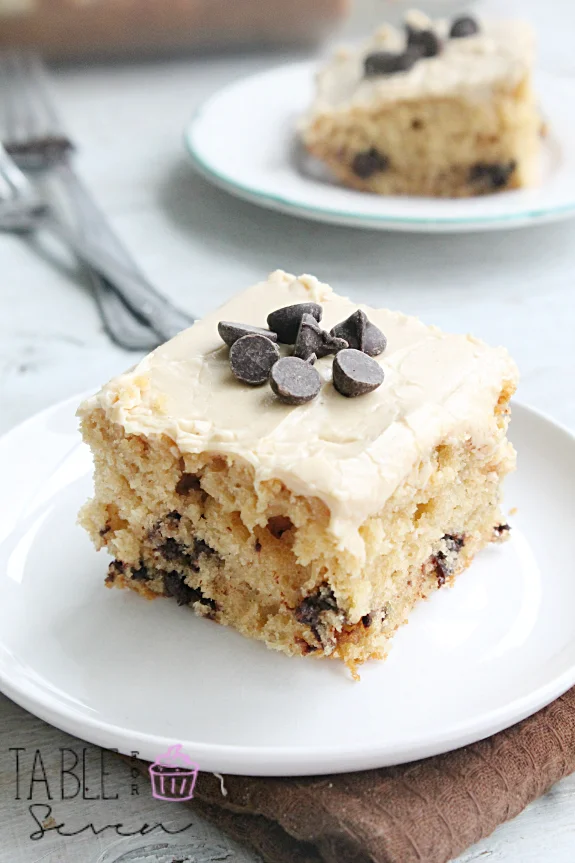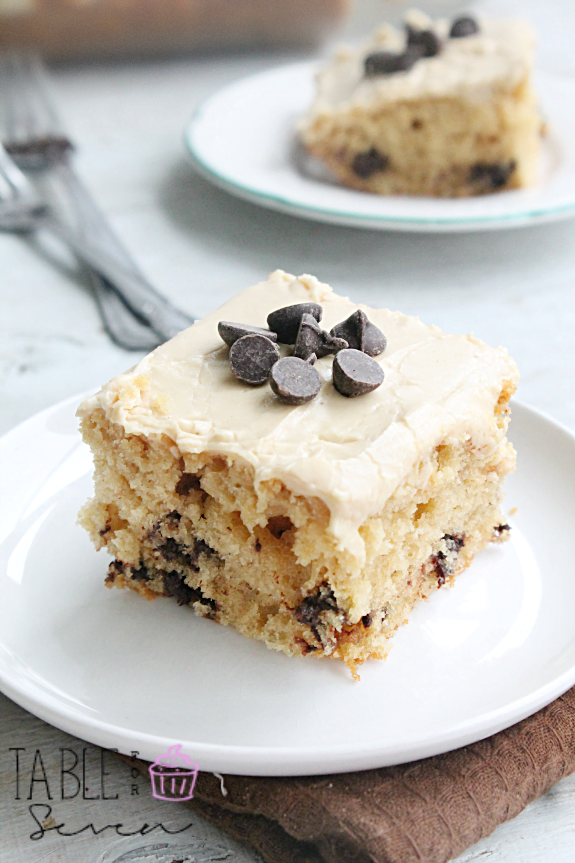 Is it summer yet? No, seriously, is it?
Let me start by saying this..I love my children. I also love that we have the opportunity of home school them.
However,I'm getting, a touch of "senioritis". If you aren't familiar with the term..it's common with seniors in high school who are just about done with the school year. It describes their lack of enthusiasm for just about anything relating to school.
They are done. Finished. Let's move on to something else.
Well, my friends, I've got it.
Again, love my kids. But,the past few weeks? Mm..let's just say, I'm ready for my husband to start his summer break and have a break myself from the daily grind of having 5 kids home. They are good kids, but, whew! It can be challenge.
Thank goodness for museums, parks and and lots of art projects. 😉
Cake helps. Especially, this cake.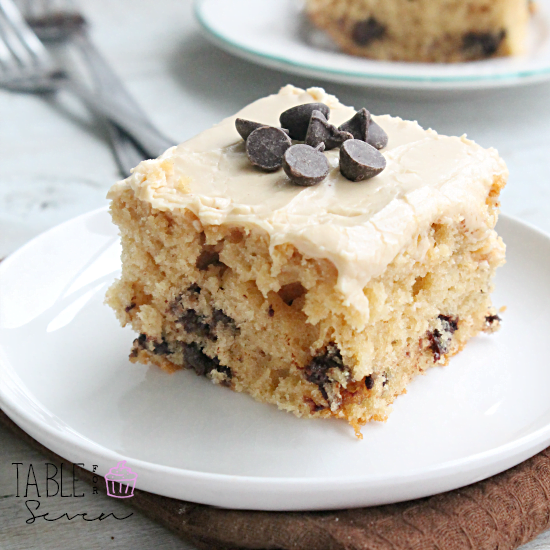 Guys, this cake is amazing!
It's light, has a delicious peanut butter taste, filled with chocolate chips and that has the creamiest peanut butter frosting ever. It's just so good. I'm in love with it. The buttermilk adds such a great flavor too. So much more than using regular milk.
Topping it off with a few more chocolate chips just adds to the ah-maz-ingness.