All the delicious flavors of a pancake baked right into a convenient casserole! Pancake Casserole is perfect for breakfast, brunch or dinner.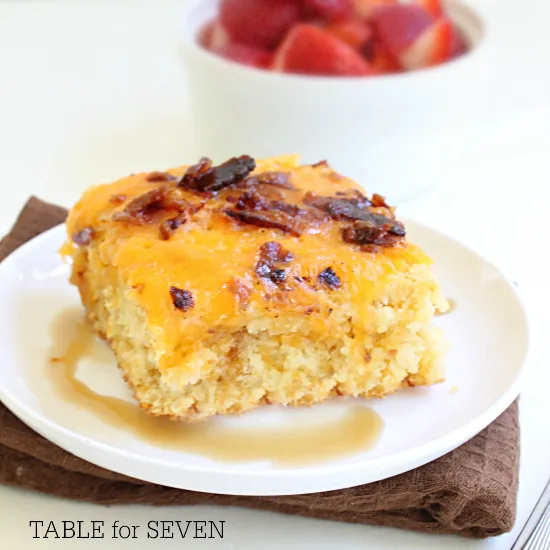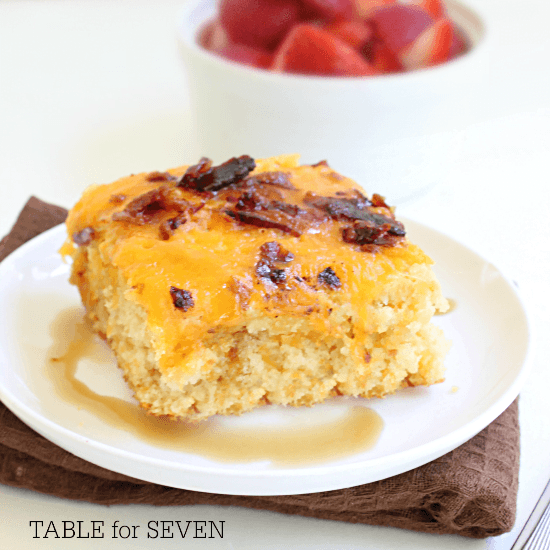 Breakfast for dinner. It's a wonderful thing, isn't it?
We adore it here at my house. It seems to be the one things that everyone enjoys without complaint. Maybe it's the additional of syrup to the diner table? I'm not sure, but, it always seems to be a hit. Makes life and dinner a little easier.
For example, this casserole: total and complete success with my lovely family. Yay! We loved it.
It has the sweetest pancake base, then, you top it off with bacon and cheese. Which, of course, are pretty darn amazing just on their own. But, most-awesomely-seriously amazing as an additional to this dish. They all went perfect together.
A great, simple casserole for breakfast, brunch or your breakfast for dinner menu.
Don't forget to add a little drizzle of maple syrup to the top before serving, you won't regret it. 😉