Vanilla cupcakes baked with olive oil and topped with a creamy vanilla buttercream frosting.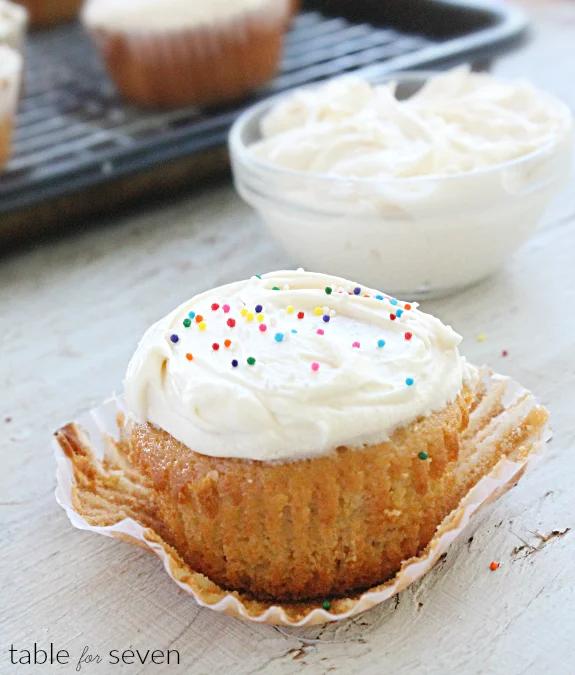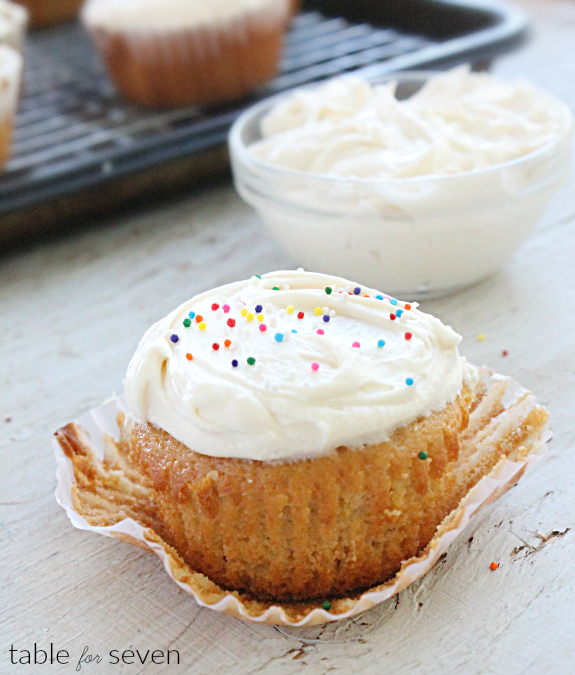 This is a adapted version from Lauren's Olive Oil Cupcakes. Aside from your standard canola oil, I have only baked with coconut oil. Never olive oil. I was intrigued what they would be like and well, I adore cupcakes.
We LOVED these.
They are so good. Super simple to bake up and the olive oil gave them a delicious flavor. It also gave them a nice, golden brown color.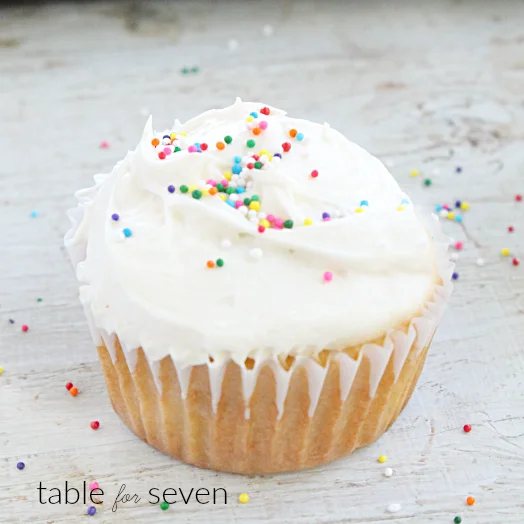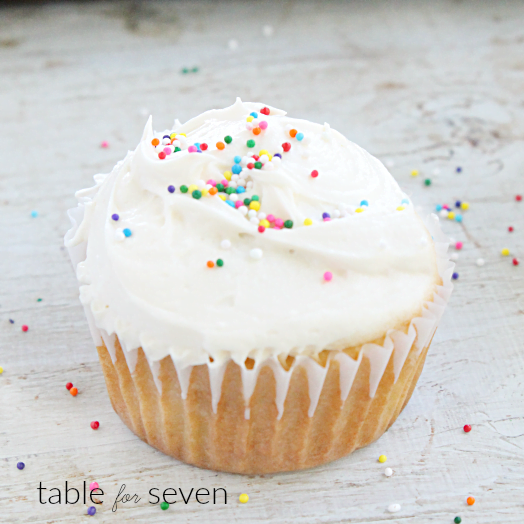 My only change was the frosting. Lauren's was frosted with a vanilla-cream cheese buttercream. Mine are frosted with just a basic vanilla buttercream and topped with some fun sprinkles. A total winner and new family favorite.
Stop on over and check out Sew You Think You Can Cook today!