Fun, mini cheesecakes that require no baking and only a few simple ingredients.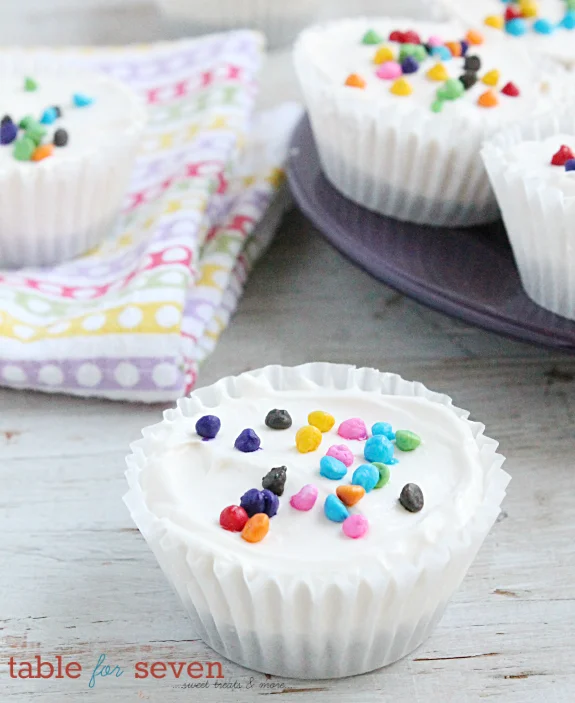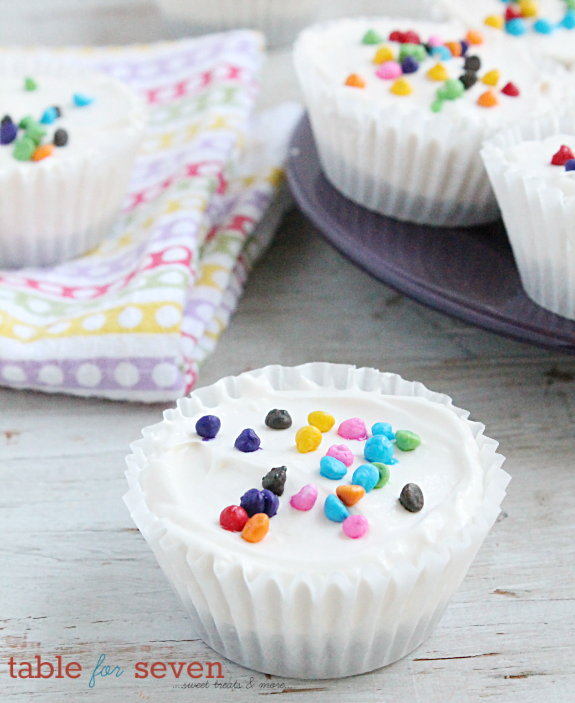 These mini cheesecakes are one of our favorite treats to make in the warm weather.
Which, is weird. Because, not everyone is my house likes cheesecake. But, these? They love them.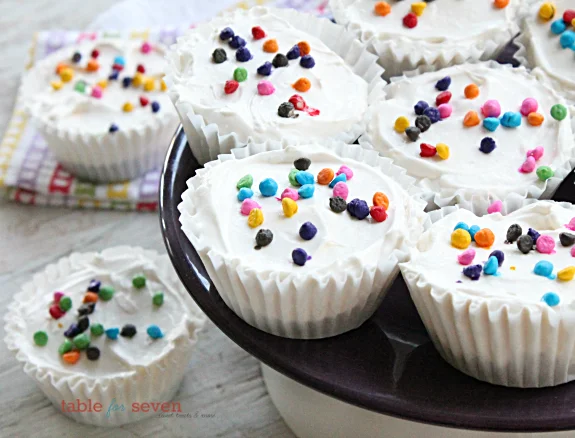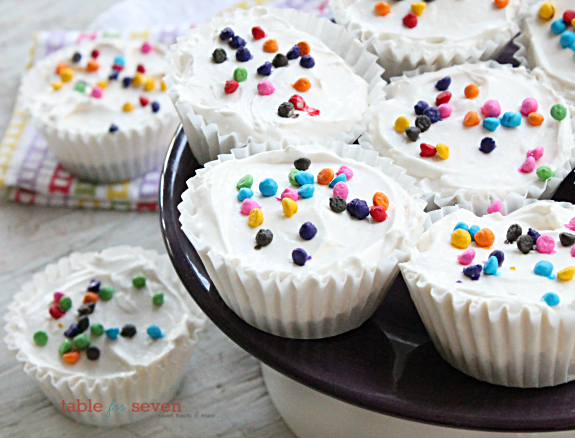 Adored them.
I think that it's the Oreo cookie at the bottom of them or maybe it's because they are just so darn cute.
They are, aren't they? Fun too. It's the sprinkles. 😉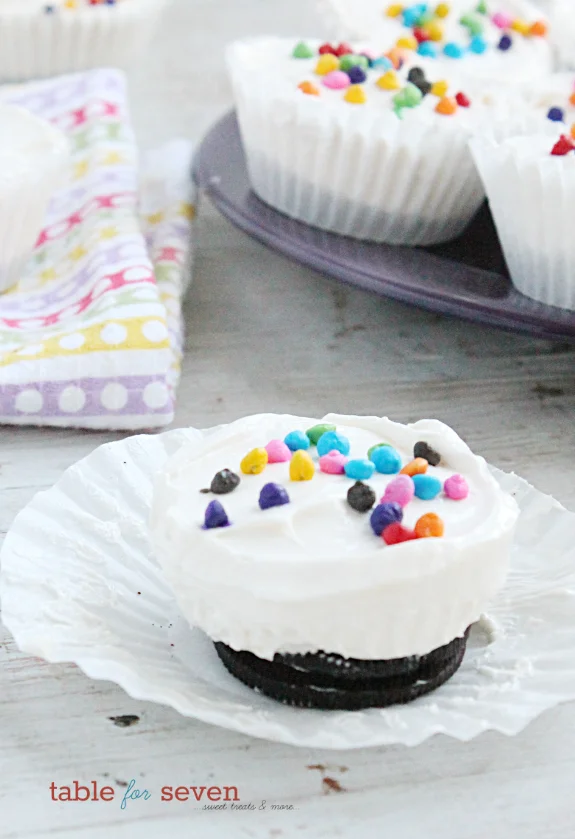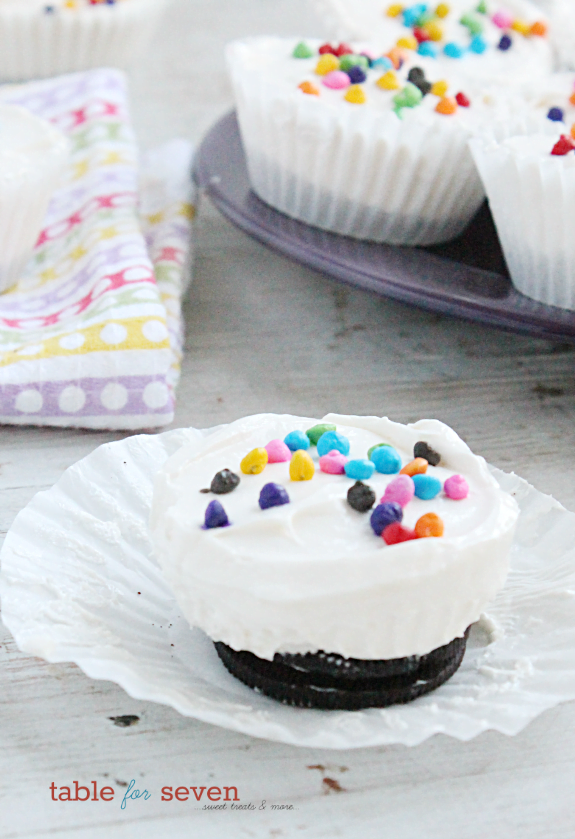 The biggest reason? 👉 They are delicious.
You Literally Need 5 Ingredients:
Cream cheese
Sugar
Whipped topping
Oreo cookies
Sprinkles (optional)
You also only need about an hour or so to make them!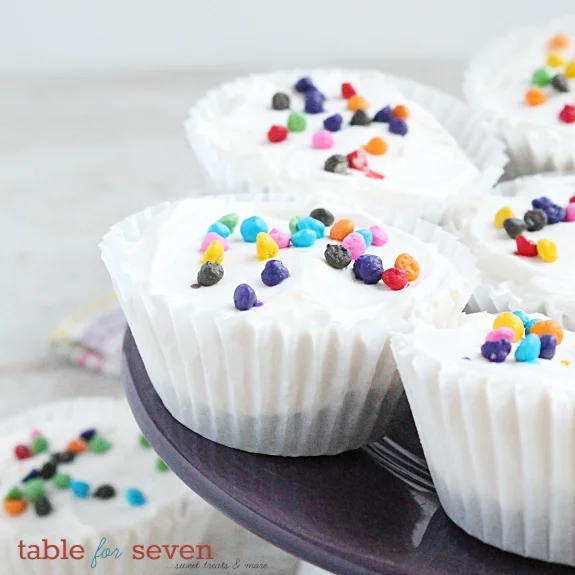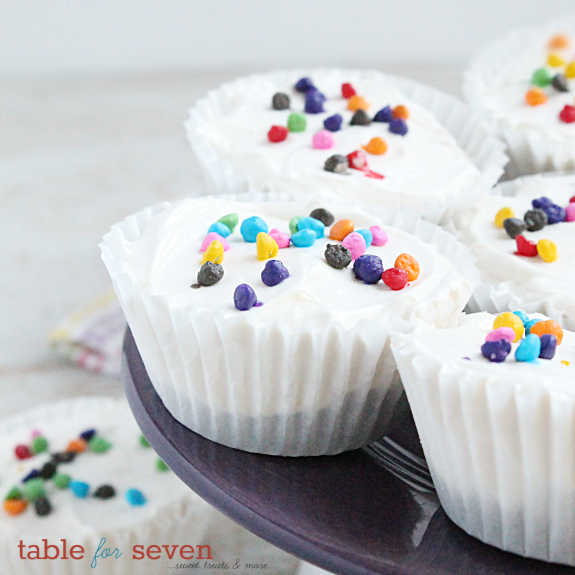 A brief note:
Instead of sprinkles, you could use crushed up Oreo cookies, mini chocolate chips, strawberries or even a drizzle of chocolate syrup. The possibilities are endless!