A fun switch up for dinner! Skip the soggy chips and make your nachos in the broiler. Top them with your favorite additions and feed a crowd in no time at all.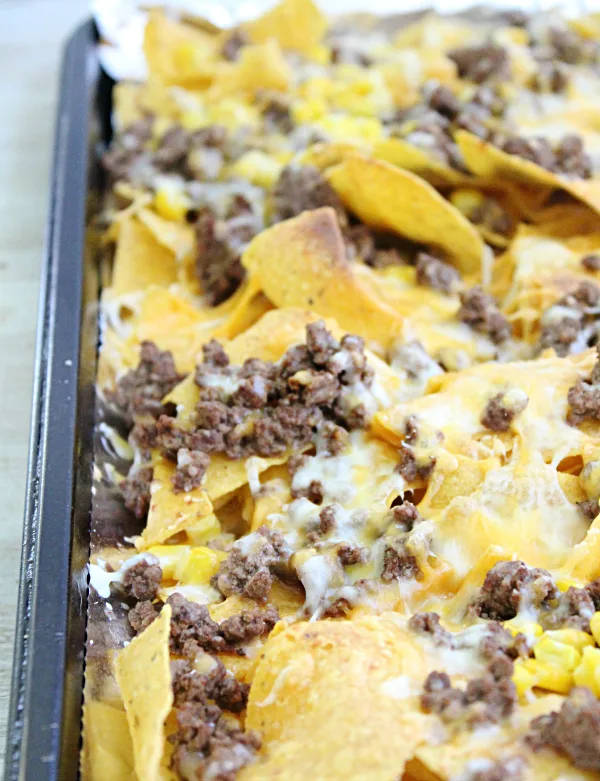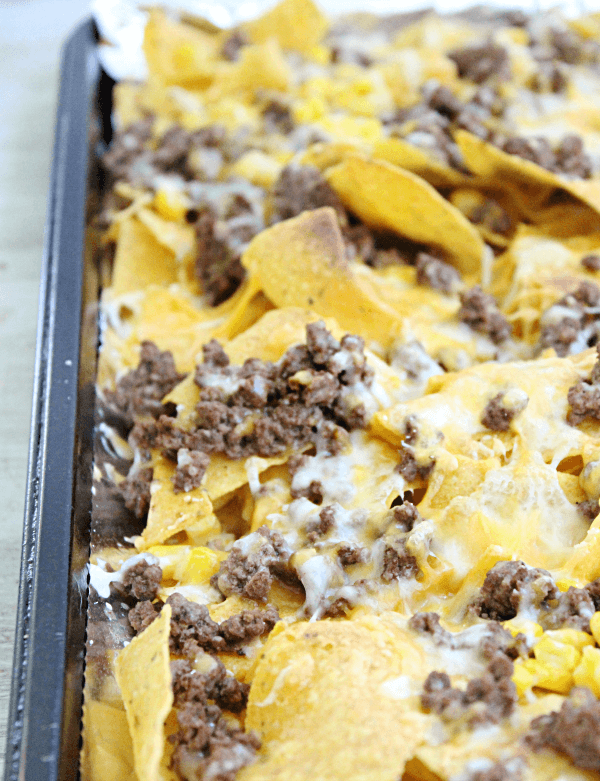 Nachos are a pretty simple recipe for just about anyone.
Get some chips, some cheese and toss in the microwave or oven. That works good, but, the conventional oven can take some time. The microwave is quick, but, let's face it, they don't always turn out that great. Soggy, bendy, chips are the worst. 😢
A great alternative is using your broiler. It's super quick and the chips turn out nice and crispy. I use this method all the time. Lunch, snacks and even dinner.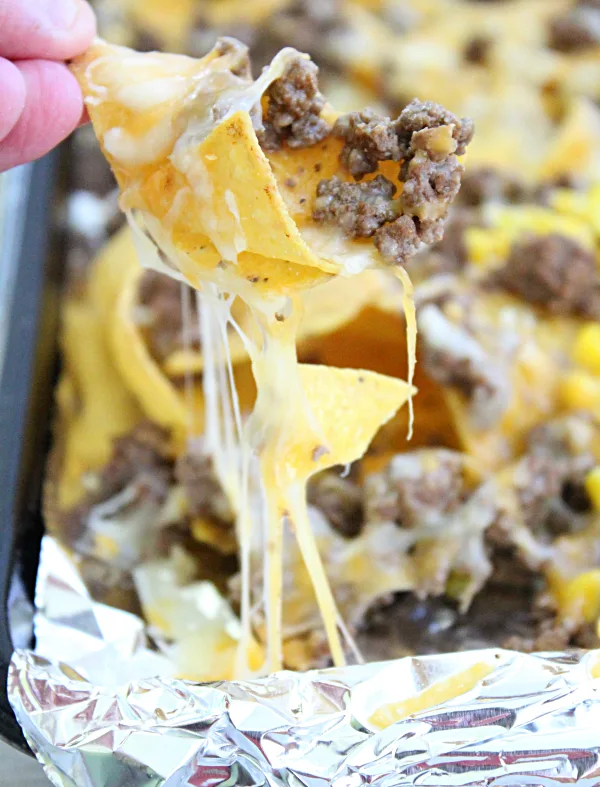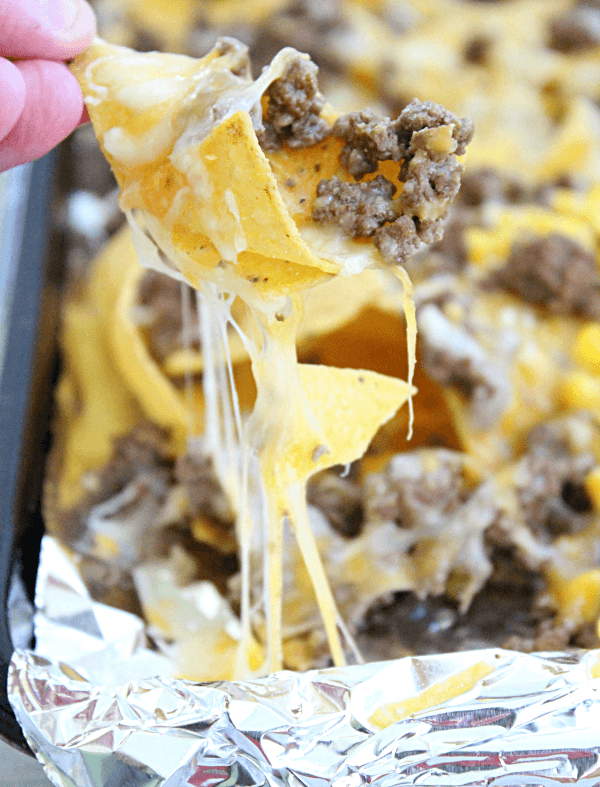 Ingredients Needed:
Tortilla chips
Your favorite protein
Taco seasoning
Shredded cheese
Kernel corn
Tortilla Chips: To fill a large sheet pan, go with about about 12-14 oz bag of chips.
Protein: Ground beef, turkey, chicken, pork a plant based crumble or beans will all work for these. Just make sure your protein is cooked beforehand. Whichever you use, season it with a bit of taco seasoning while cooking.
Corn: Again, go with your favorite veggie. I do recommend if you are using a frozen variety, let it defrost beforehand.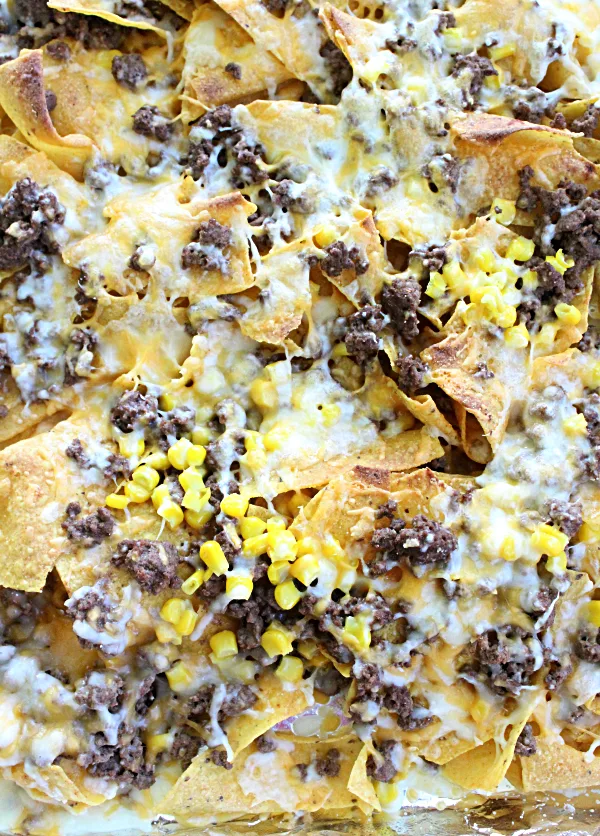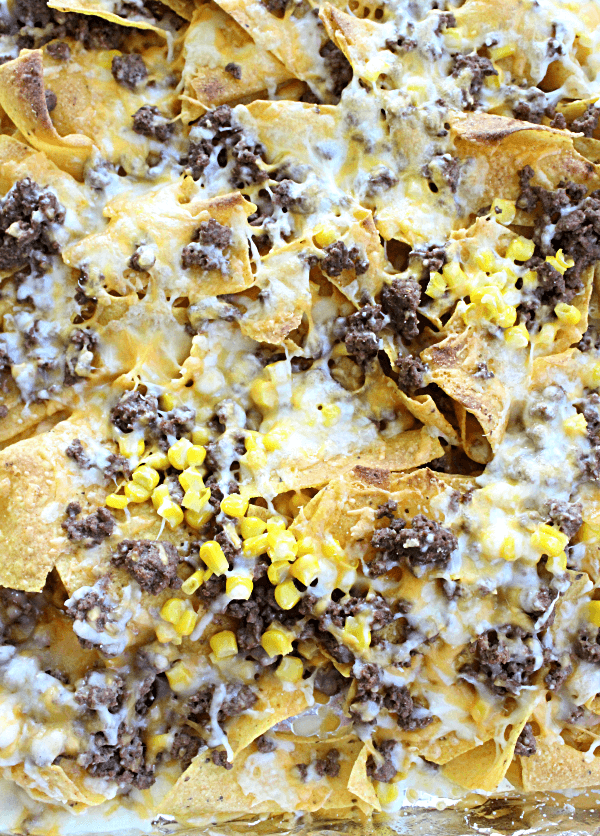 To Make:
Heat or cook your favorite protein, seasoning with taco seasoning as it cooks. Set aside.
Line a large flat timed baking sheet with foil, then, spray the foil with non stick cooking spray.
Preheat broiler.
Spread tortilla chips out on baking sheet. Top with protein, veggie and whatever other toppings you wish.
Finish it off with a topping of cheese.
Cook under the preheated broiler for just about 2 minutes. Keep a close eye on it..it can burn quick!
Serve immediately with your favorite garnishes.
Garnish Ideas:
Lettuce
Salsa
Olives
Sour cream