All the delicious-ness of a Mounds candy bar packed into a fudgy brownie.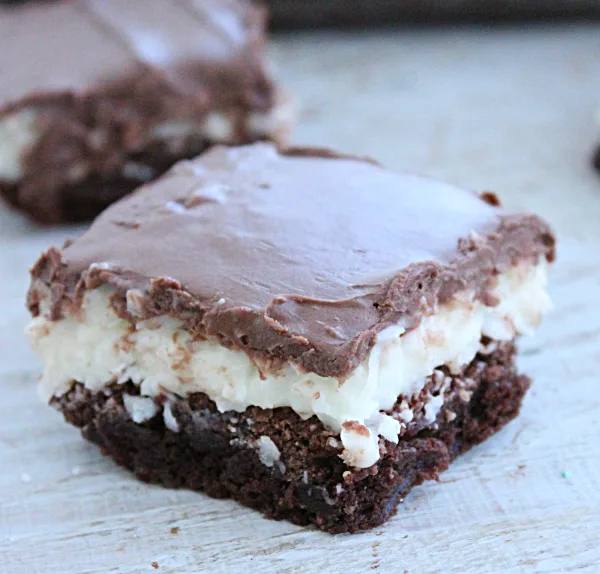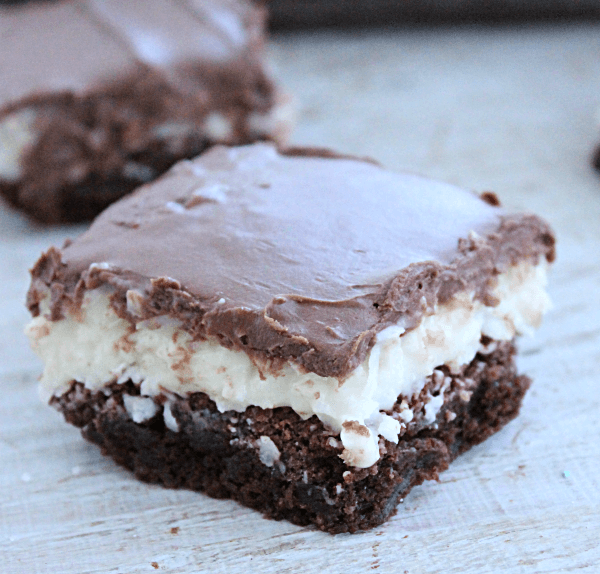 Ingredients Needed:
Dry brownie mix + ingredients called for on box
Shredded coconut
Sweetened condensed milk
Powdered sugar
Chocolate frosting
Can I Use My Own Brownie Recipe? Yes. You can use your favorite homemade basic brownie recipe or boxed version. It does need to be for a 9 x 13 baking pan, for the rest of the ingredients to work with it.
How to Make:
First, prepare brownies according to the recipe/instructions. Let them cool completely.
Next, in a bowl, mix together the coconut, condensed milk and powdered sugar until fully combined. Spread it over the cooled brownies.
Remove the foil (important!) from the container of frosting. Then, microwave it for about 30 seconds or until it's easy to pour. Pour the frosting over the coconut mixture and spread evenly to coat.
Let it cool for a bit before serving.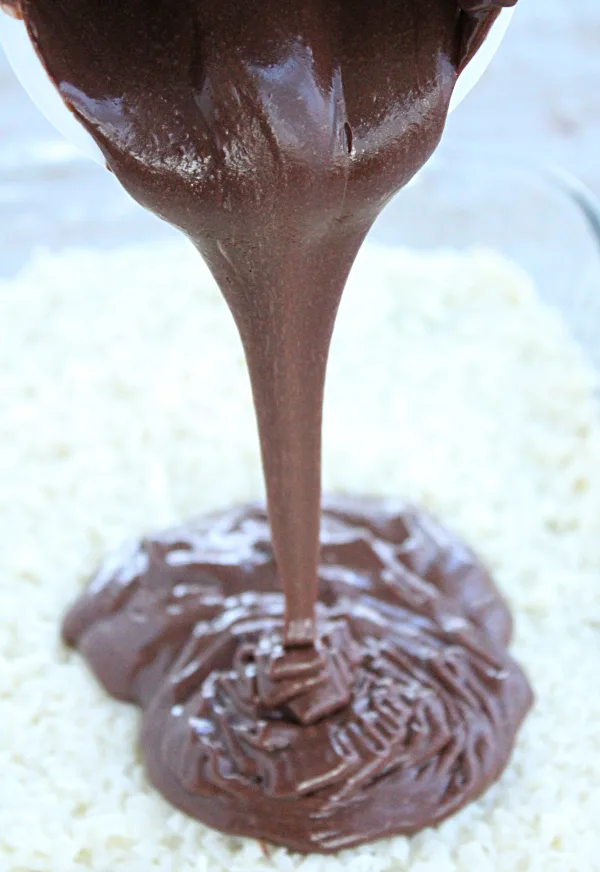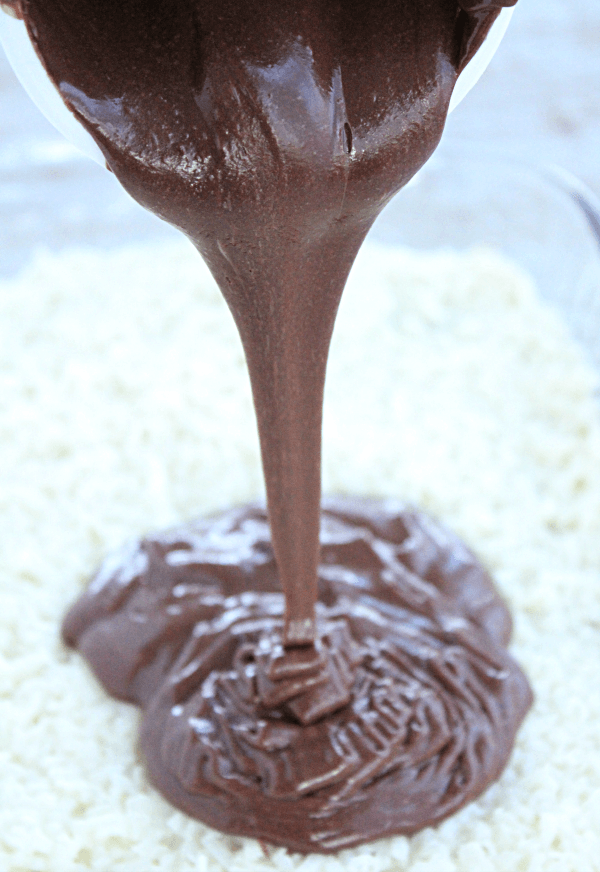 Love Coconut? Try These Too: