Grab some pie crust and make yourself some mini cinnamon rolls! Easy, quick and you only need six ingredients! They are perfect for a sweet breakfast, a snack or dessert.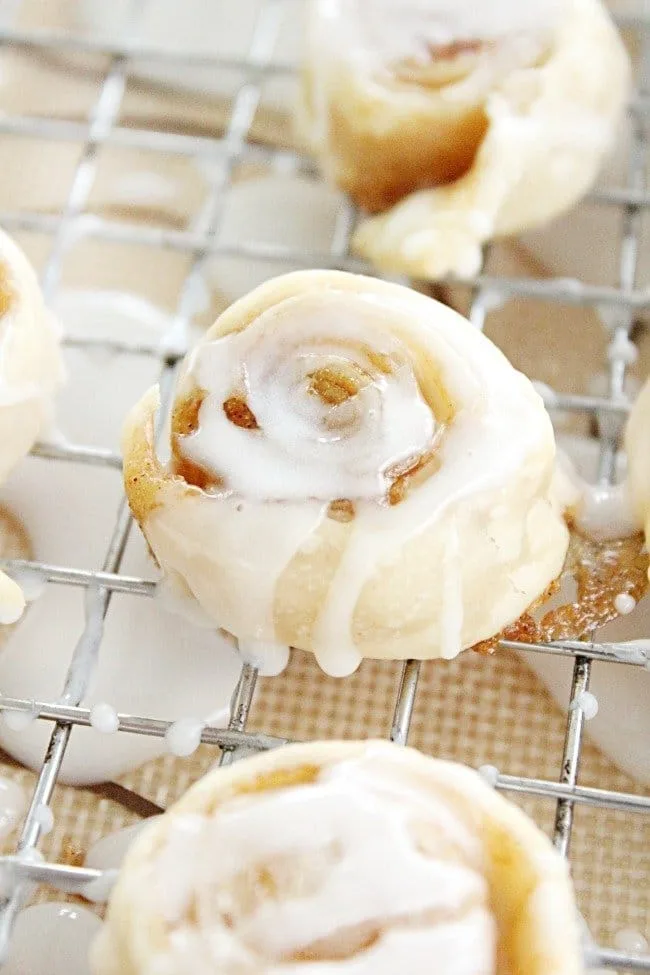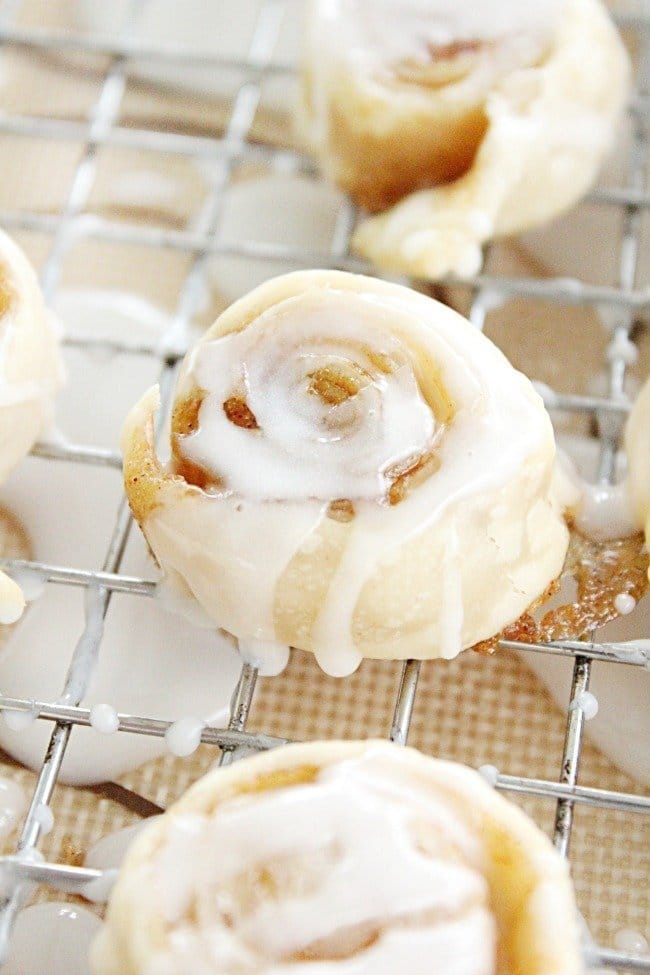 My love for cinnamon rolls are quite obvious if you check out the recipe index. It's not just me! My kids are wild about them too. My youngest loves them so much, he invented these delicious little bites and wanted me to share them with you guys.
Mini Pie Crust Cinnamon Rolls ⇢ ⇢ ⇢ your new favorite sweet treat.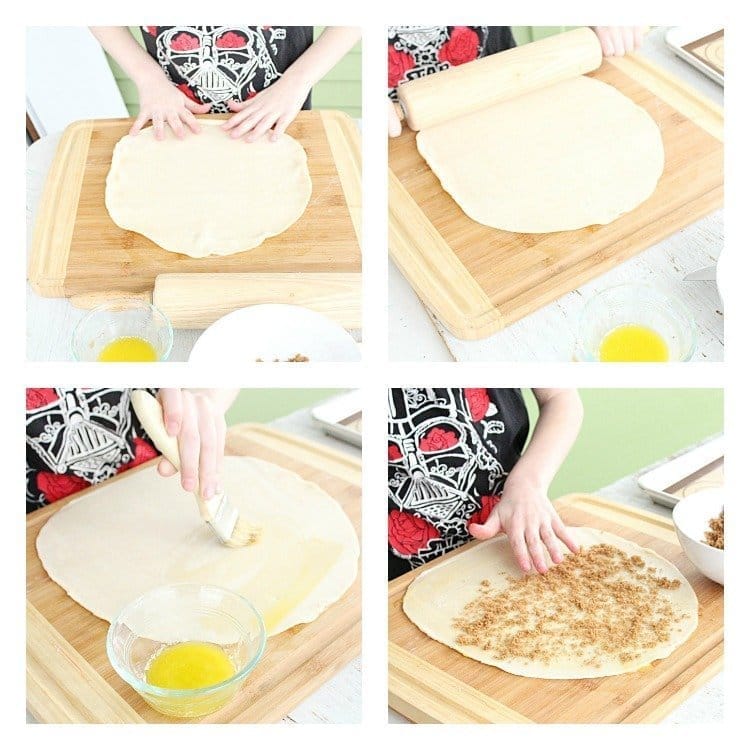 Your Supply List:
Large flat rimmed cookie sheet + parchment paper or slip mats
Rolling pin
Sharp knife
Pastry brush
Cutting board
Bowl
Whisk
Measuring cups/spoons
Spoon
Just Six Ingredients:
Pie crust dough
Brown sugar
Ground cinnamon
Butter
Powdered sugar
Milk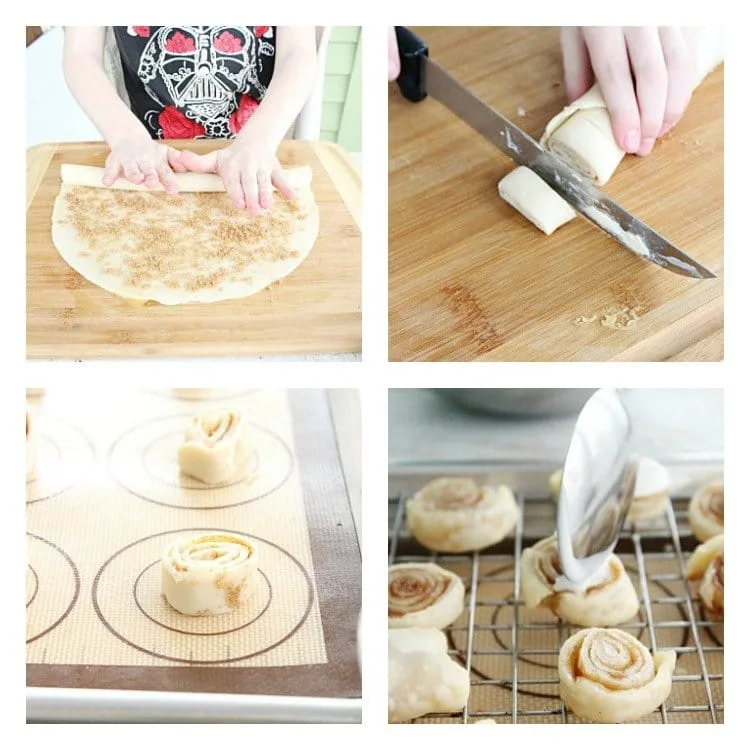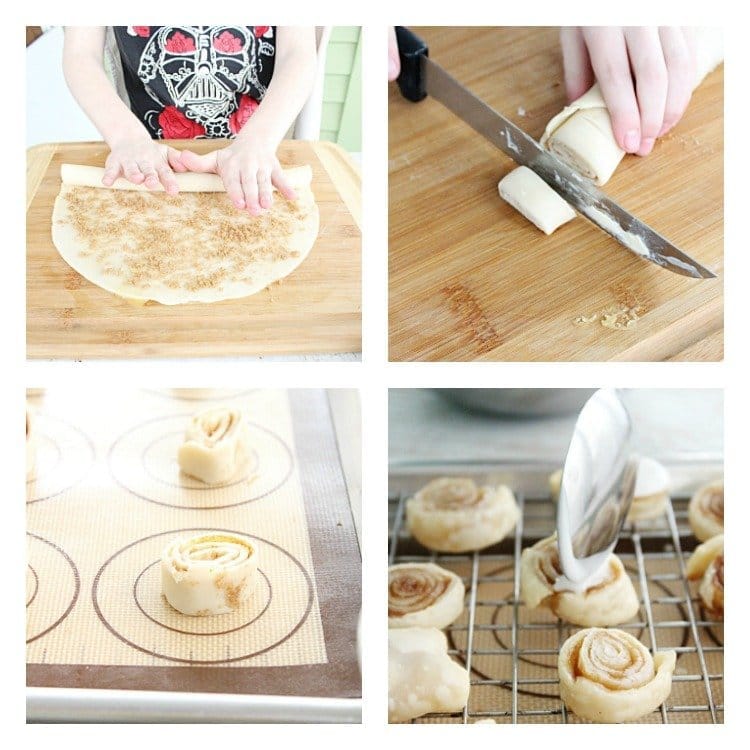 How to Make Mini Pie Crust Cinnamon Rolls:
Roll out your pie crust flat.
Then, spread the top with melted butter, brown sugar and ground cinnamon.
Tightly roll the dough into a log.
Then, using a sharp knife, cut the dough into coin shape pieces.
Place them on your baking sheet and bake!
Once they are done, drizzle the tops with your powdered sugar glaze.
Eat,but,remember to share with others. 😉
Just a few recipe notes:
We use store bought refrigerator pie crust for these. Feel free to use homemade! These are made with pie crusts for a 9 inch pie.
This recipe is VERY kid friendly. They only "adult" job my son needed me to do is helping with the cutting and use of the oven. So, have the kids help out on these!
The baking time is based on bites that are approx 1 inch in size. You can make them as small/large as you like, but, you made need to adjust your baking time.