Low Fat Chocolate Marble Loaf Cake is delicious and guilt free! This loaf cake will satisfy your craving for cake without all the fat.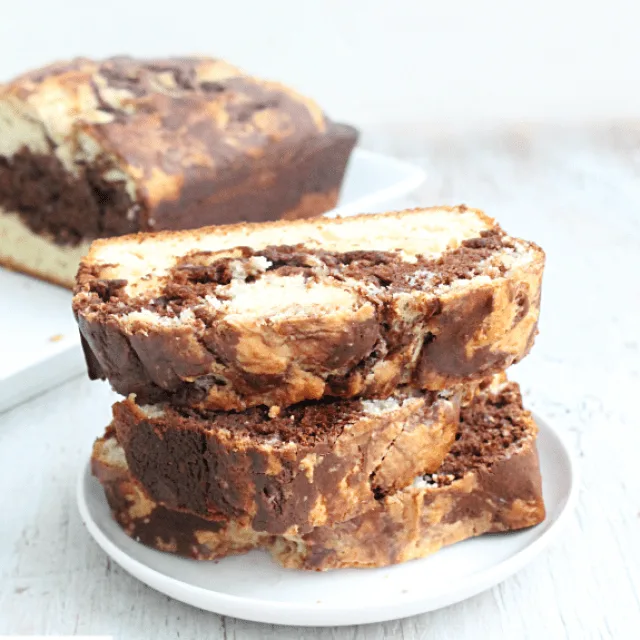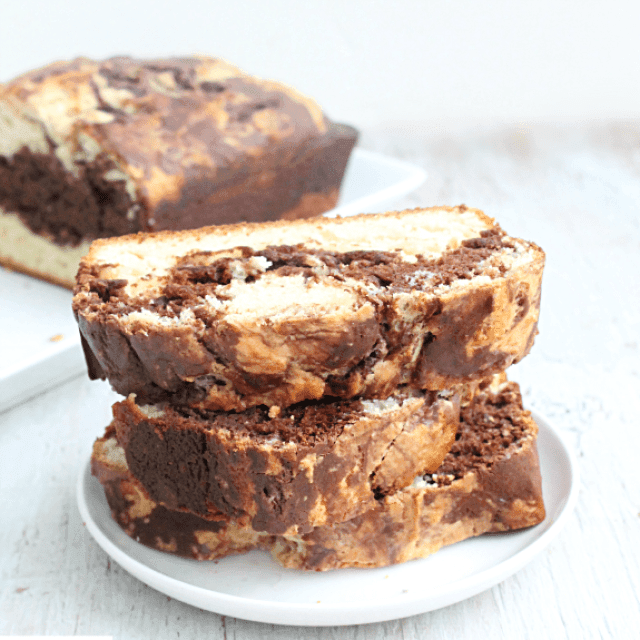 Since our last post was a pretty decadent ice cream, I figured going a bit guilt free for today and sharing this fab cake wouldn't be such a bad idea.
It's chocolate, which is pretty fab in itself, but, it's also low fat. Yes! You can have more than one piece of this and not feel totally insane guilty about! Yippee!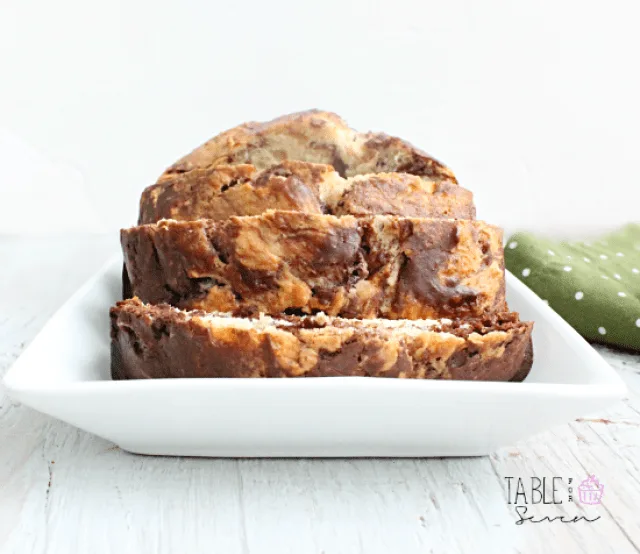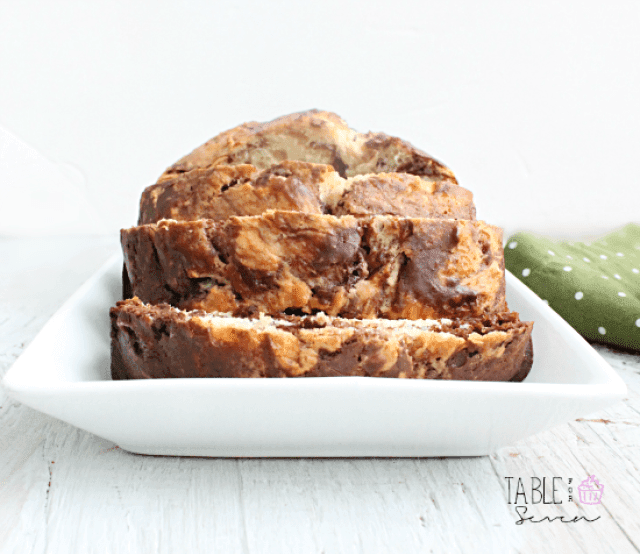 This cake is very similar to a pound cake, but, a little different texture. It also way less fat.I came across a marble swirled pound cake recipe online and it called for a whopping 3 sticks a butter. Which, seemed like an awful lot to me. Doesn't it? I mean, I like butter, but..😨
This cake? It does have some butter, but, not even a full stick..Not too bad, huh? Nooo..not bad at all!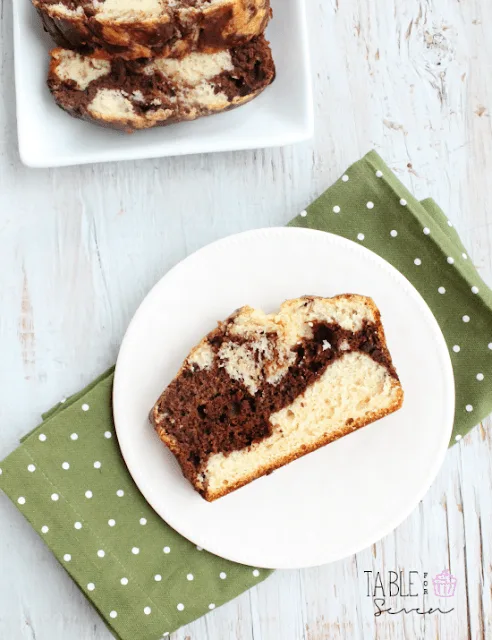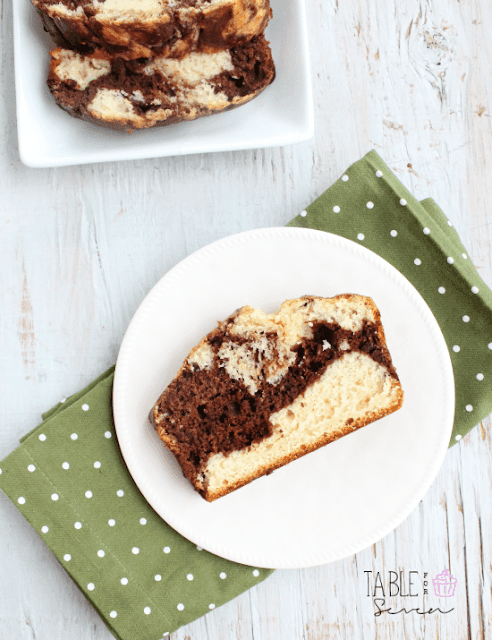 You will so very much love this Marbled Loaf Cake all by itself or if you can put a oh-so-little bit of soft, low cal butter spread on a slice and call it a day. Both ways are delicious and guilt free!
Cut yourself and slice and enjoy!