Making these classic snack chips is so simple! These are baked, not fried and taste just like the bagged version. Homemade Doritos will save you some money and a much healthier option for your snack.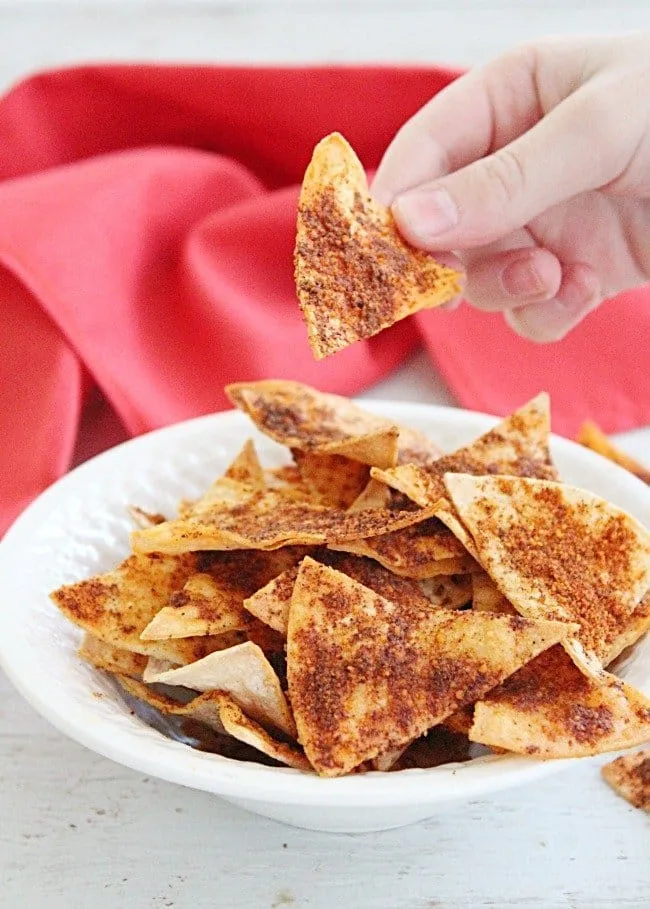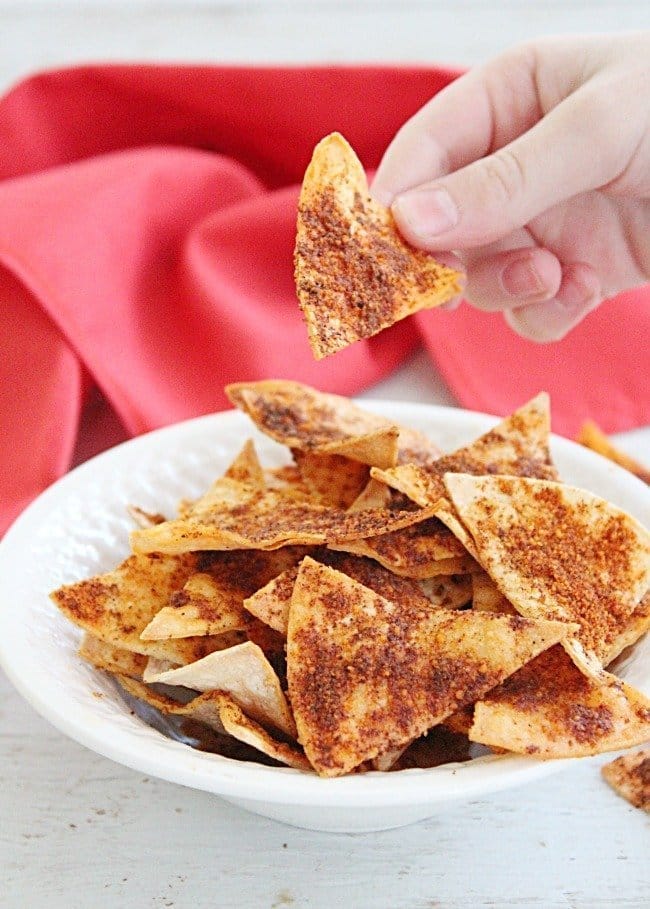 Just a few weeks ago, we had Homemade Potato Chips. Today, we have Homemade Doritos! Yes, I love crunchy snacks as much as cupcakes. 💚
Grab Your Supplies:
Flat rimmed baking sheet + parchment paper
Basting brush
Small bowl
Cutting board
Sharp knife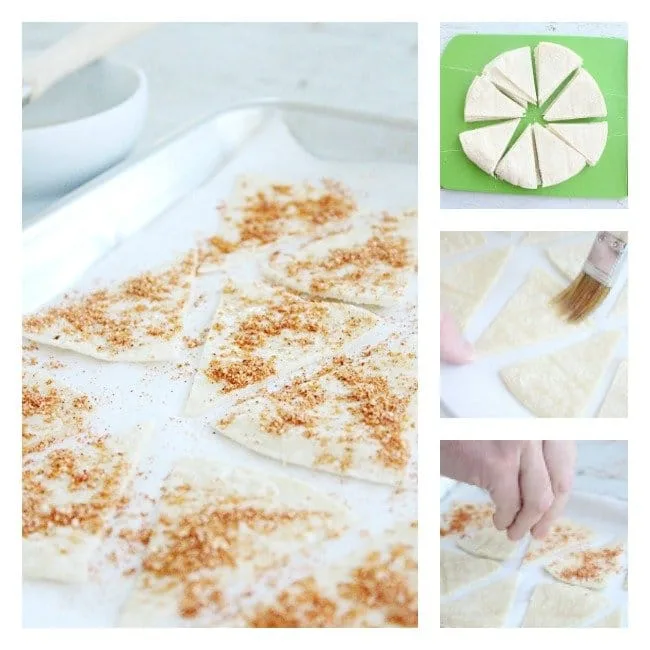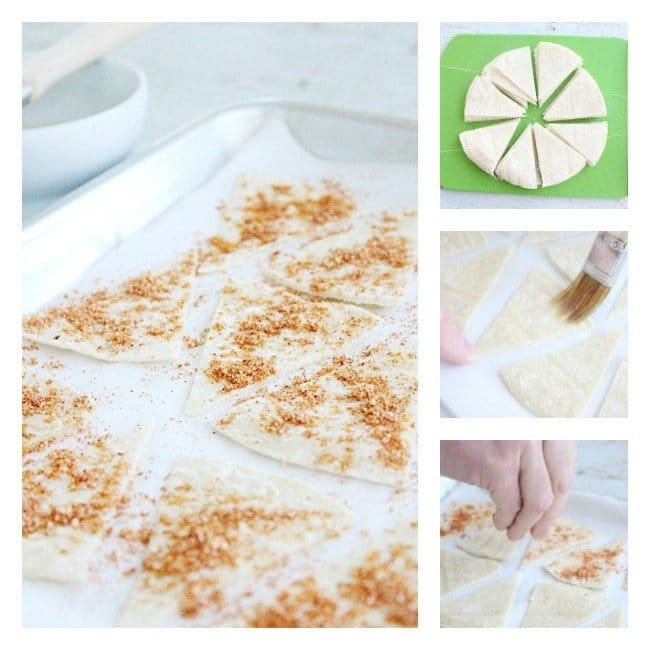 Your Ingredients List:
Corn tortilla shells
Canola oil
Grated Parmesan cheese
Chili powder
Paprika
Salt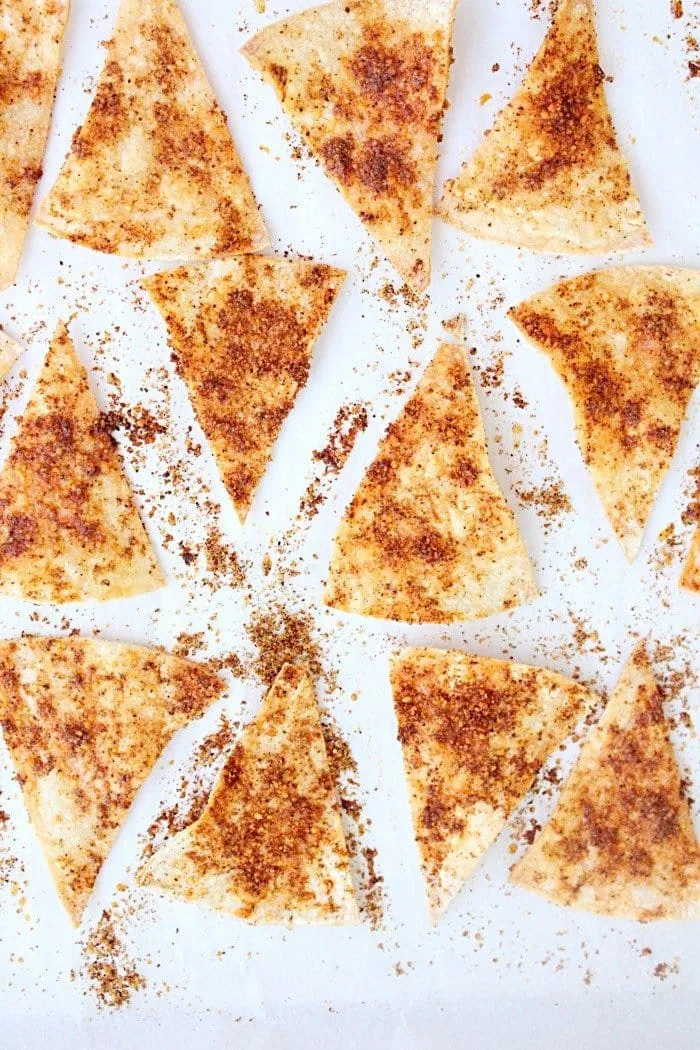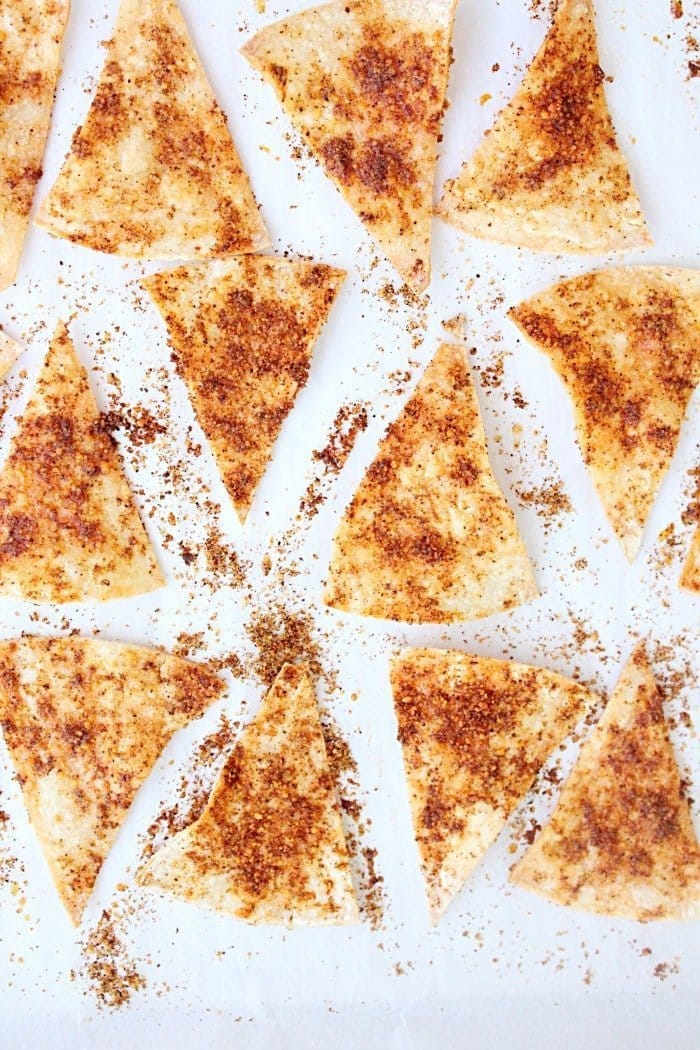 Homemade Doritos are So Easy to Make:
Stack your corn tortilla and cut them into 8 triangles.
Place the triangles on the baking sheet and brush the tops with the canola oil.
Then, sprinkle tops with your spice mixture.
Bake!
Let your chips cool and then..start snacking!
Super Delicious Dip Ideas: