Fluffy waffles made with creamy plain Greek yogurt. Replacing the oil with the yogurt gives your waffles an extra punch of protein and cuts back on your fat content. Enjoy them with syrup, fruit or plain.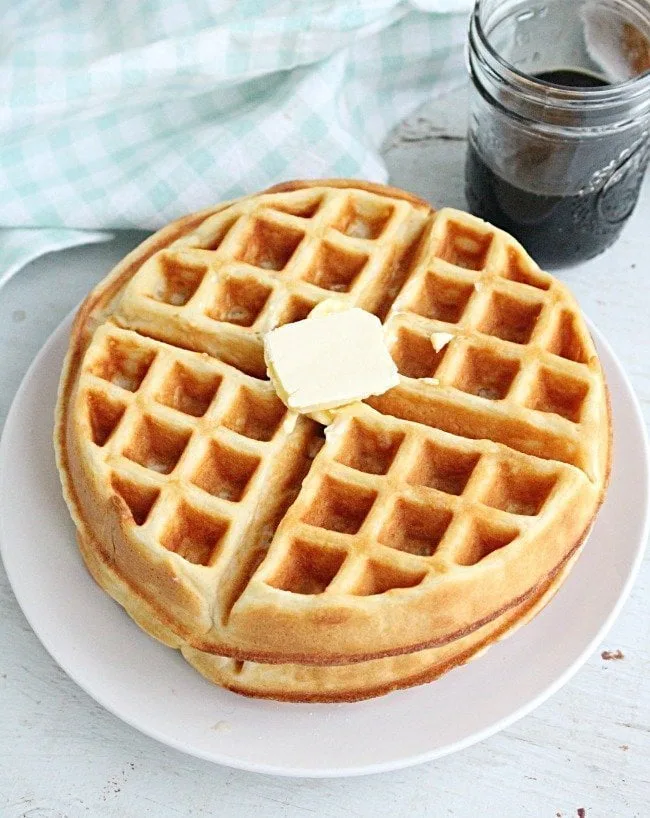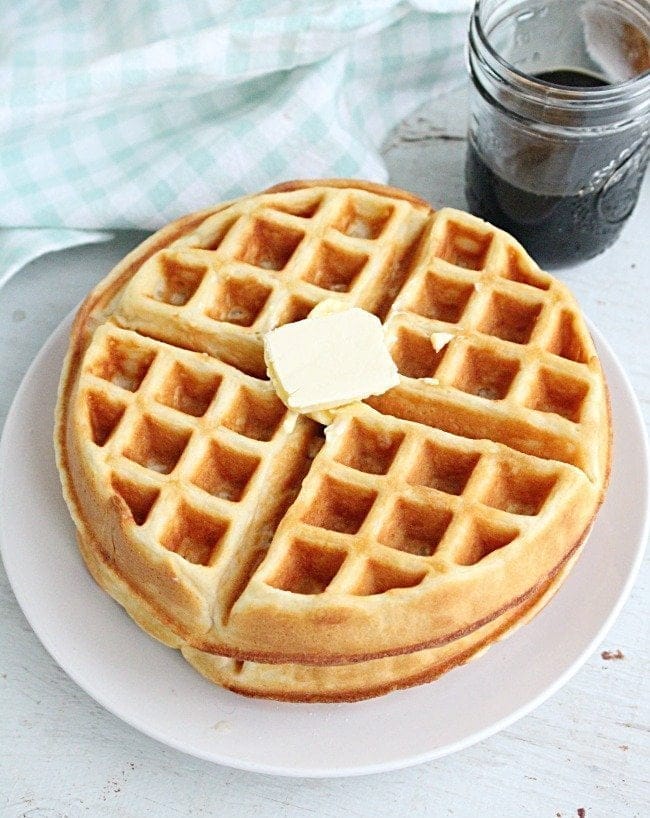 Breakfast time! See more ideas for your first meal of day right in the recipe index.
Greek Yogurt = Good Stuff.
Greek yogurt is such a great ingredient to bake with. I've used it a few times in recipes here on the blog (see bottom of post!) and we eat it quite regularly right out of the container as a snack.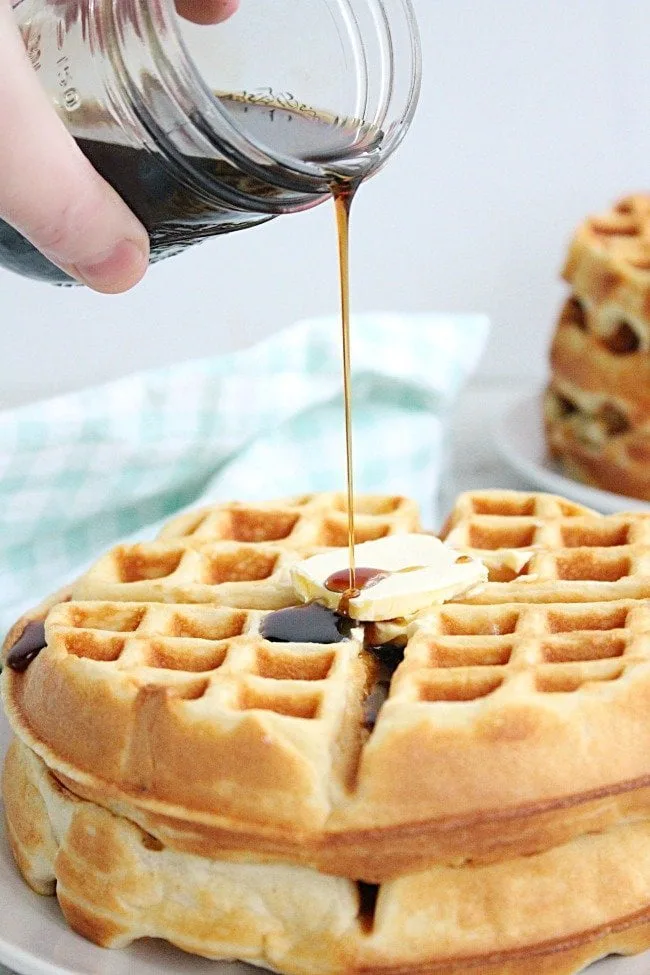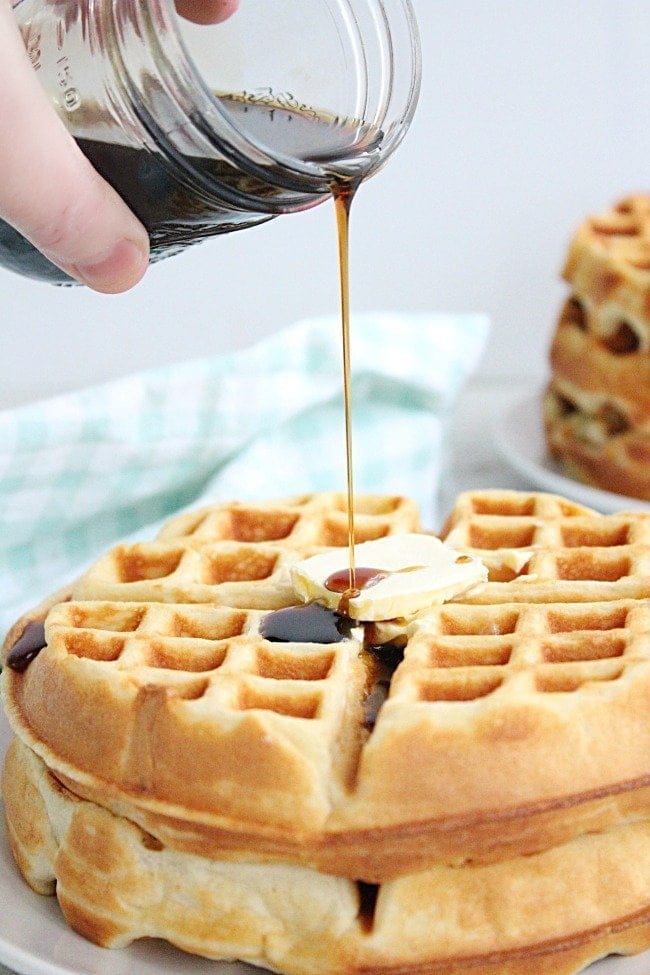 It's Filled with Good Things:
Protein
Calcium.
B 12
Potassium.
Plus! You can also use it as a replacement for several different ingredients:
Oil.
Butter.
Sour cream.
Mayonnaise.
It's not always an equal replacement, so, you can use this cheat sheet for reference. 👍
For now..let's make waffles with our Greek yogurt! They are amazing and you won't even miss the oil. 😉
Your Ingredients + Supplies List:
Waffle iron + non stick cooking spray
Mixing bowl.
Whisk.
Flour.
Eggs.
Milk.
Plain Greek yogurt.
Baking powder.
Sugar.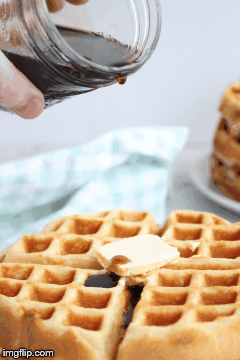 A couple of recipe notes:
Gluten free flour will also work for this recipe. Simply replace the same amount as the regular all purpose flour.
If you are looking to replace the refined sugar, use a tablespoon of honey instead.
These waffles freeze great. Place the cooled waffles into a freezer safe storage bag and eat when you want them. You can heat them up in your toaster or microwave.
Don't over mix your batter. This will give you more dense waffles. Whisk the batter just until everything is combined.
Don't forget the syrup!
The amount of waffles will depend on your waffle iron. My waffle iron makes approx 6 inch waffles and they are quite thick. This batter makes about 6-7 waffles with it.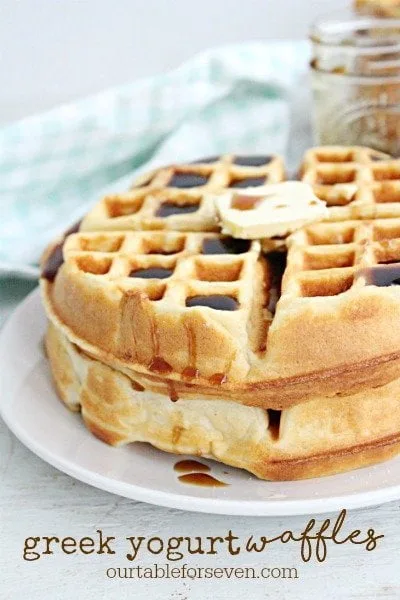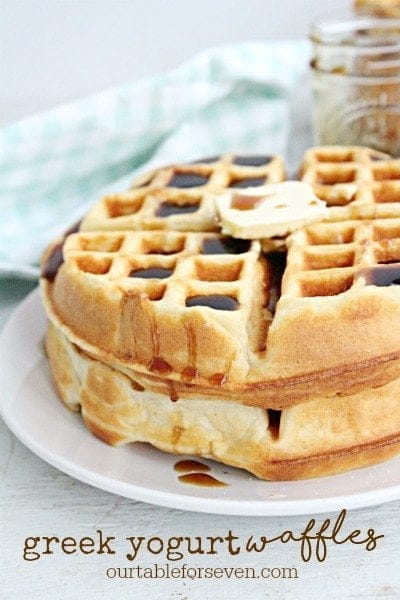 More Greek Yogurt Recipes: