Don't forget about your furry friend when you are baking in the kitchen. For a special treat, make them these easy cupcakes. Filled with whole wheat flour, peanut butter and honey.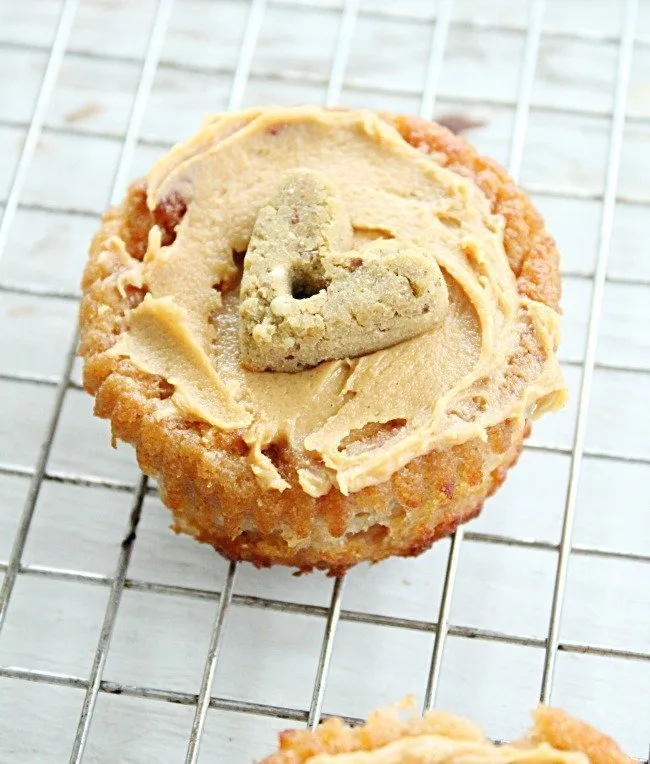 My youngest son (age 9) is back today and baking up more fabulous treats!
Today, he has baked up a few cupcakes for his favorite four legged friends. Which is, of course, our dogs.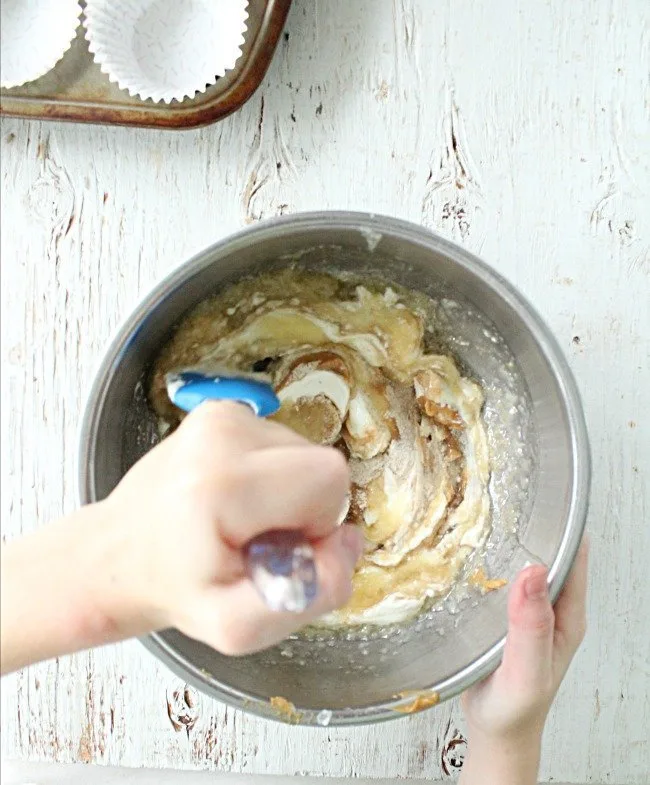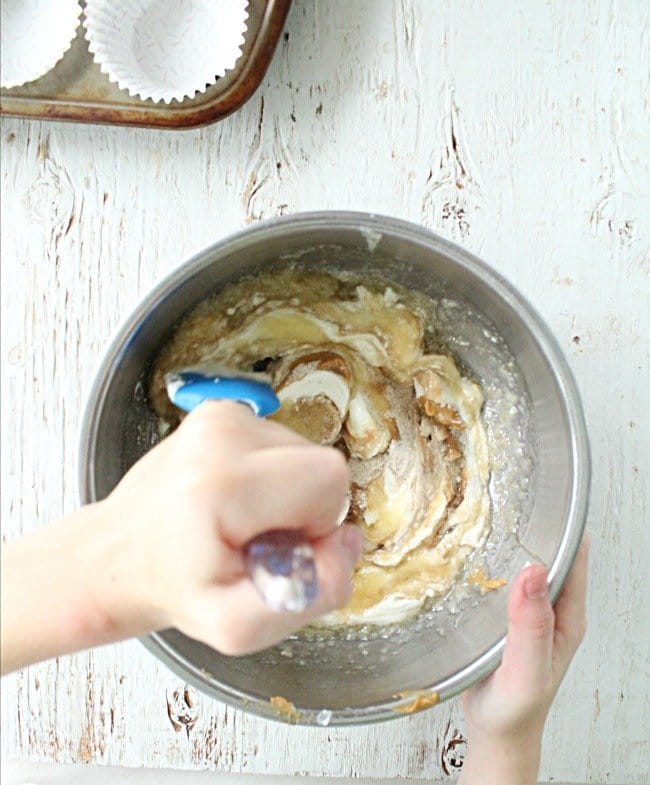 Sophie is our black border collie mix and Trixie is our tan Shepard mix. Yes, they were actually barking at me when I took this picture. ↧ ↧ ↧
They were a bit annoyed that I was taking their picture and not feeding them the cupcakes. #Truth.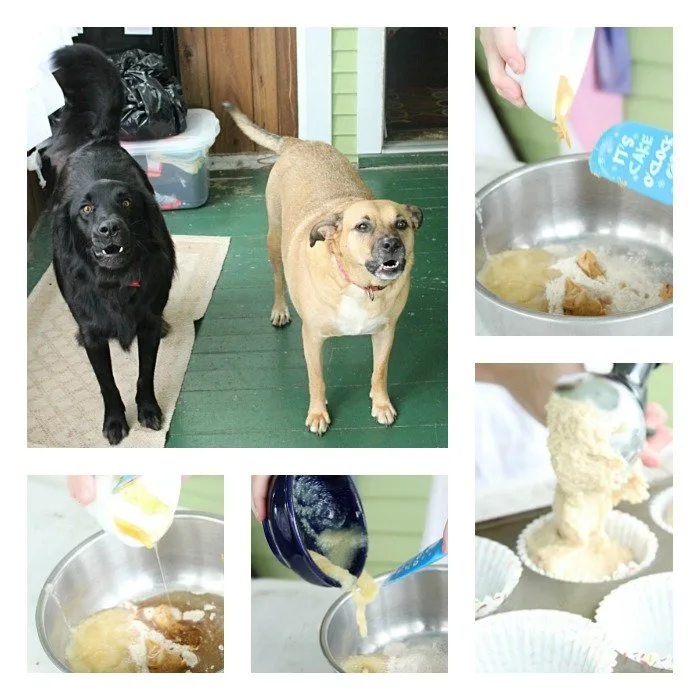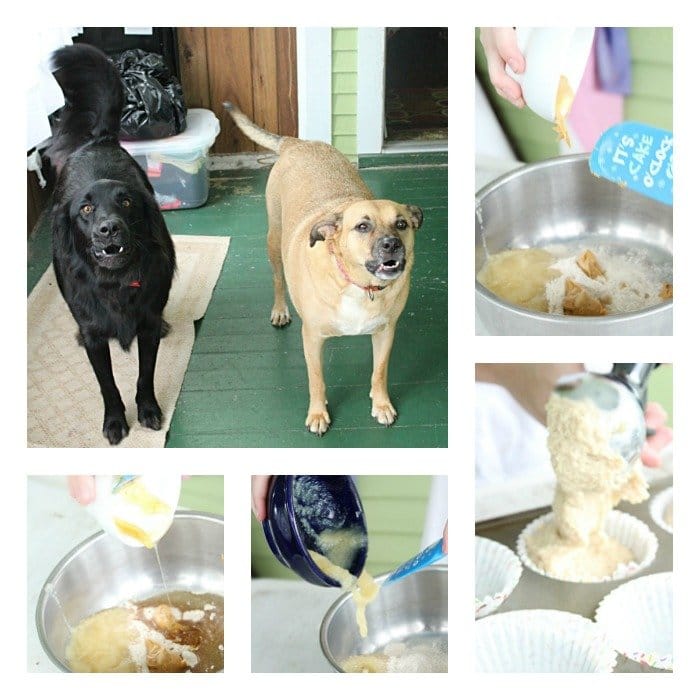 Ingredients for these Dog Cupcakes:
Whole wheat flour + Baking powder
Honey
Creamy peanut butter
Canola oil
Unsweetened applesauce
These are very simple to make: You simply mix all the ingredients in a medium size bowl. (A rubber spatula is just perfect to mix it.)
Then, fill your cupcake pan with batter. We use a ice cream scooper for this job. Works like a charm. Note: this recipe makes anywhere from 6-8 cakes, so, use your 12 count muffin pan for them.
Then, bake.
If you wish, you can spread a little peanut butter/honey topping on them before giving them to the dog. Just be sure the cupcakes are completely cooled before doing this.
A quick last note: You may want to adjust the portion size to the size of your dog. My bigger dogs could eat a whole cupcake, but, you may want to feed a smaller dog just a 1/2 cake. Use your own judgment when serving.
Woof! Woof! 🐕 🐕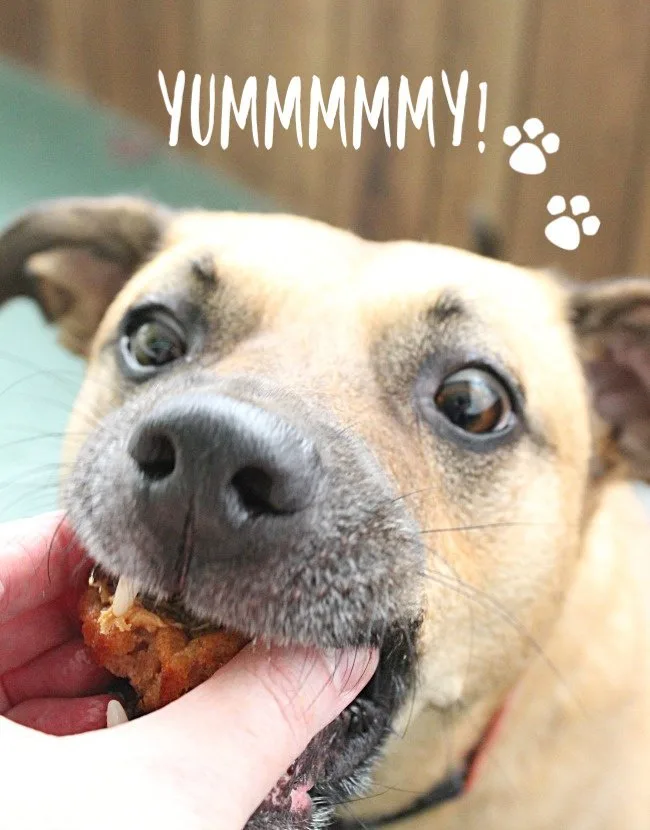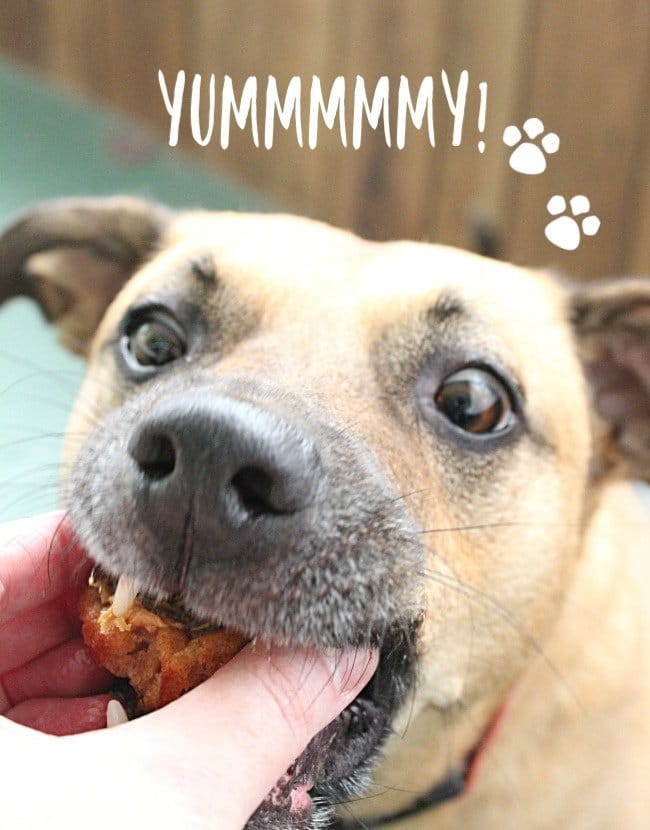 Make These for Your Pups Too! 🐾 🐾