Soft french toast with sweet cinnamon and crunchy crust. Perfect for breakfast, brunch or brinner.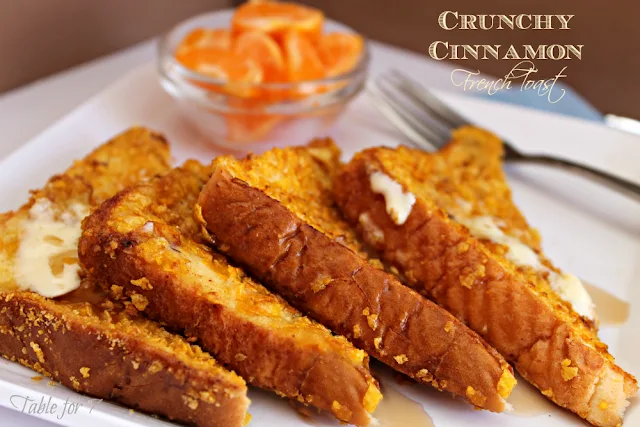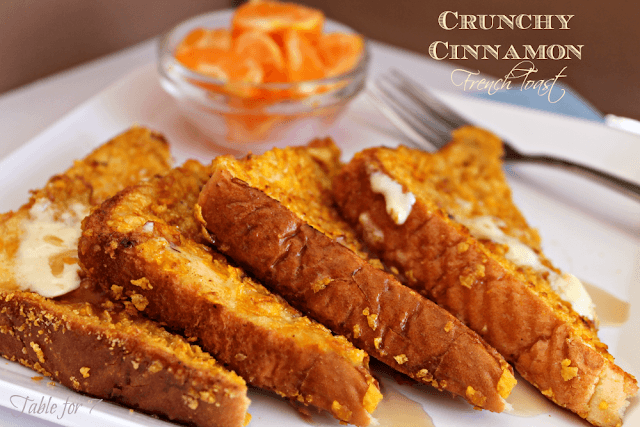 Hello Friends!
How was your weekend? Good? I hope so.
Mine was pretty nice. We visited my mom and then,my in-laws. My kids are always excited to see their grandparents. My mom always has cookies or cupcakes, my mother in law always has Cheetos and giant pretzel rods.
It's pure childhood bliss for their entire day. 🙂
Ok, now, let's get to the food!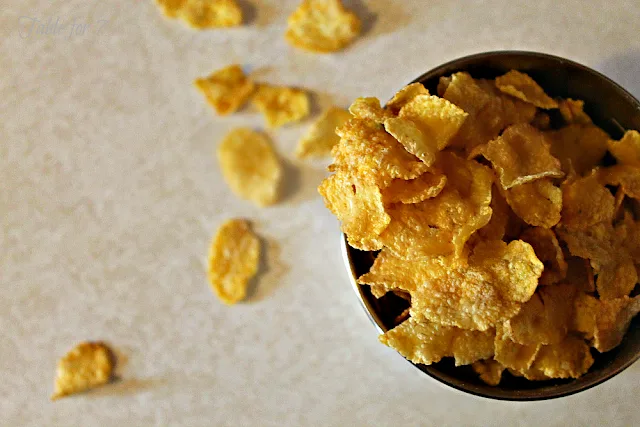 French toast. Talk about bliss.
This is real so easy, it's nearly crazy. Nearly..but, not quite. I simply took my Easy French Toast, added some extra cinnamon,coated it with corn flakes, then, cooked them as usual. It adds a tremendously, lovely crunch to your french toast. You will wonder why you have been eating regular non-crunchy french toast up to this point in your life.
Top in with some warm butter and syrup. Bliss..yum.