Creamy soup filled with cheese tortellini, cream cheese and tomatoes. It's a fabulous weeknight meal and goes perfect for a loaf of crusty french bread. Made in your crock pot (slow cooker), this creamy tortellini soup is a delicious winner!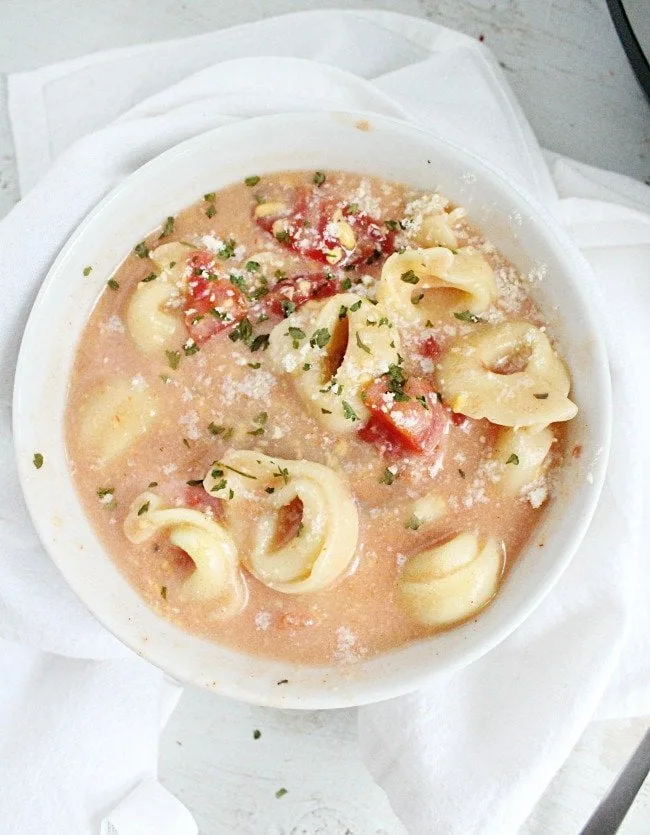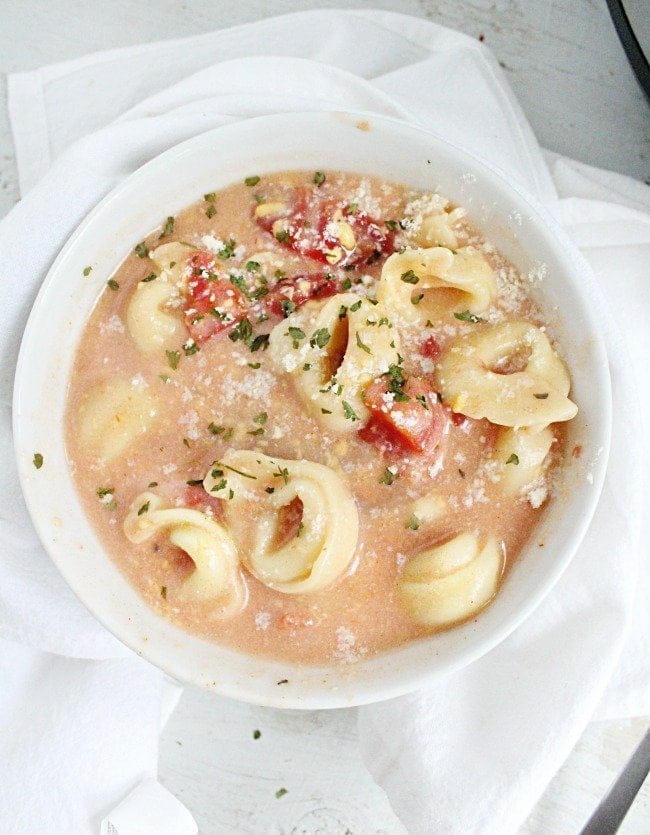 The Ingredients List:
Frozen tortellini
Chicken broth
Flour
Dried spices: salt-pepper-thyme-paprika-minced onion- garlic powder
Diced tomatoes
Whipping cream
Cream cheese
Italian blend cheese
Grated Parmesan cheese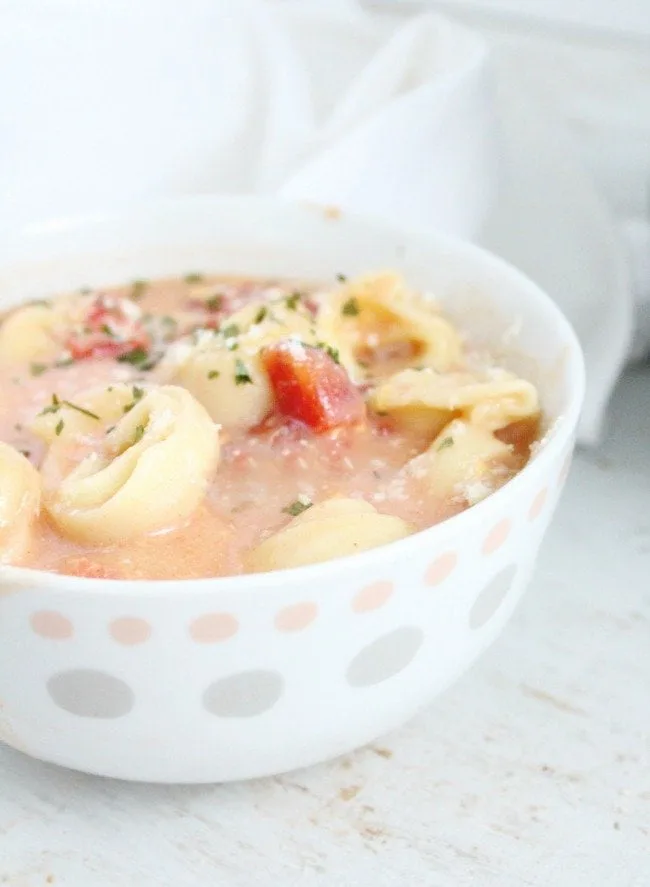 Frozen Tortellini: We like to use a cheese variety for this soup, but, any flavor will work.
Dried Spices: Below is what we use for this soup, but, feel free to adjust them as to your taste.
No Whipping Cream on hand? Use whole milk instead!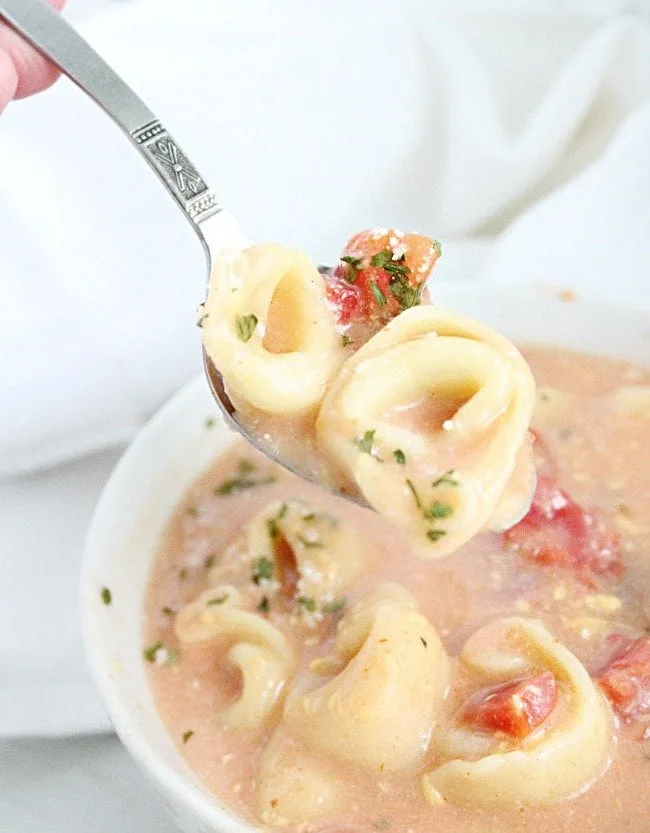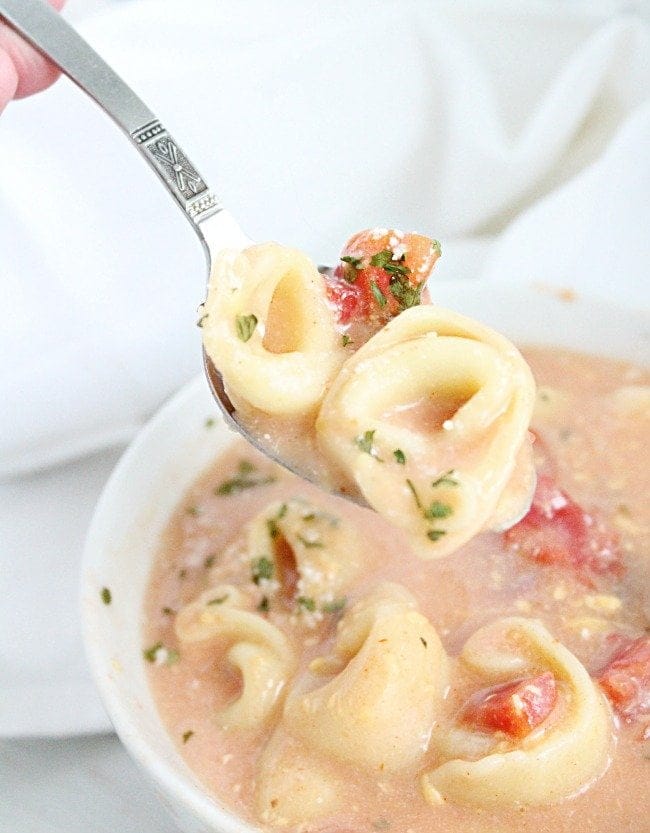 A few recipe notes:
Be sure to not add the cheese until the very end of the cooking cycle. If you add it too soon, your cheese could curdle.
If you are looking for a unsalted chicken broth option, check out the recipe card for the brand I like.
Can this soup be frozen? I don't recommend freezing this soup because of the cheeses. They could separate and leave your soup not very pretty or appetizing.