Your new favorite dinner is here! Chicken and stuffing in just one pot. Serve with a side of your favorite veggies for a complete meal.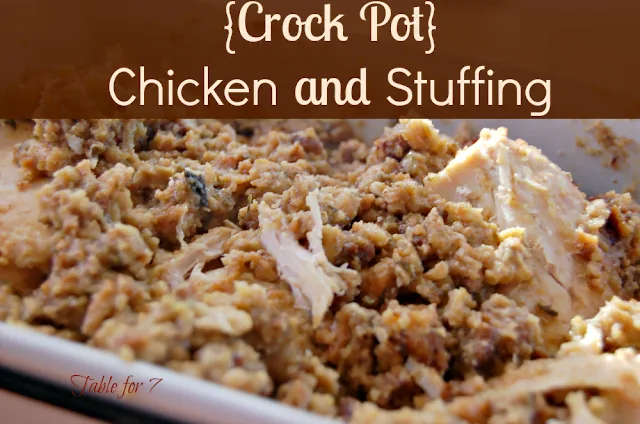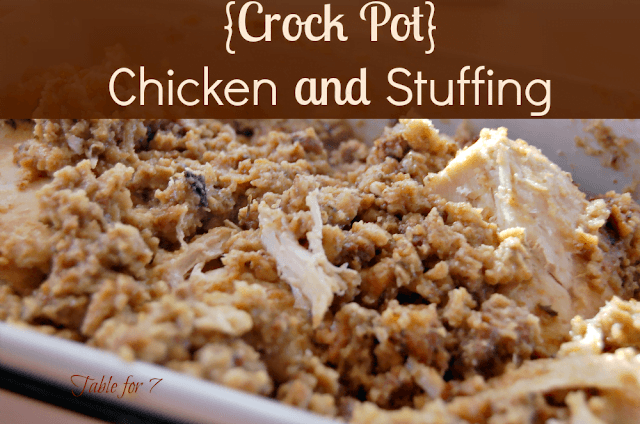 This whole crock pot cooking is turning into a bit of an obsession with me. Can you tell?
This dish has become a family favorite! I have made it several times in the past few weeks.
Several.
It's so tasty and so yummy..it will be a family favorite of yours soon too!
I have made this 3 different ways. Each way was really excellent. But, whichever adaptation you chose, you won't be disappointed! Find each one in the recipe card. 😉