The classic casserole made right in your crock pot! Perfect for the holidays.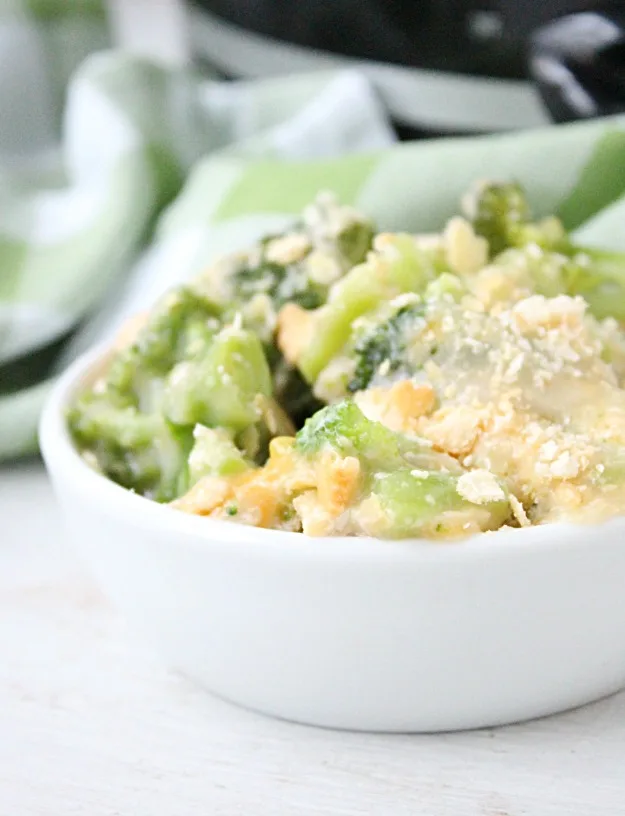 Now that November is in full swing, it's time to get ready for the holidays! That means pie, potatoes and of course, a variety of casseroles loaded with veggies and cheese. 🧀😋
This dish is of the pretty traditional variety. Except, it is made in your crock pot and will make your holiday menu preparation a whole lot easier.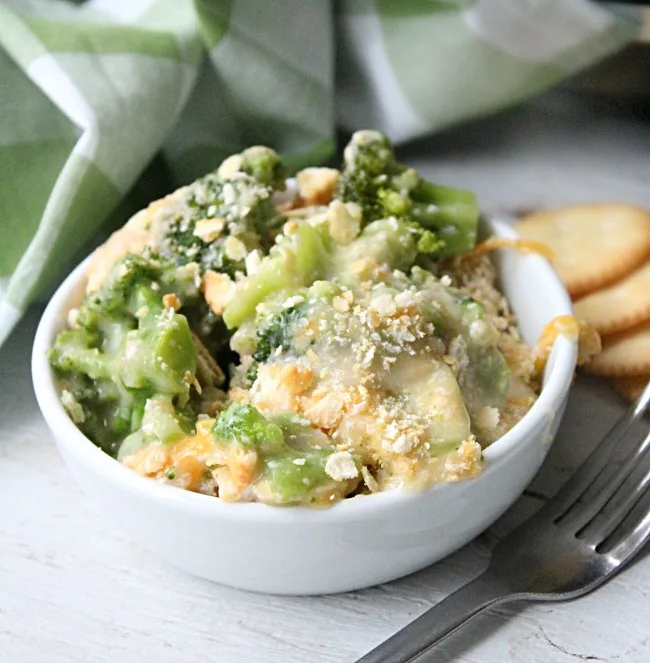 Here's a breakdown:
You start with chopped broccoli.Fresh or frozen will work. If you go with frozen, let the broccoli thaw a little while before making. Leave it at room temperature for approximately 30 minutes and you will be good to go.
Next, toss the broccoli with shredded cheddar cheese and cream of chicken soup. For the soup, I use an organic soup from Pacific Foods. (no paid endorsement, I just like the soup!). This particular brand comes in 12 oz size. If you can't get that size or brand, your regular 10 oz can of Campbell's (or equivalent) will work too.
After adding it to your pot, top it with crushed crackers (Ritz crackers or brand equivalent)
That's it! Some crunch, some cheese and darn yummy way to eat your veggies. 👌
Be sure to add this Crock Pot Broccoli and Cheese Casserole to your holiday menu. It's full of flavor and will make your holiday menu prep a breeze!