Hearty pancakes filled with sweet cinnamon and old fashion oats! Perfect for breakfast at home or one the go!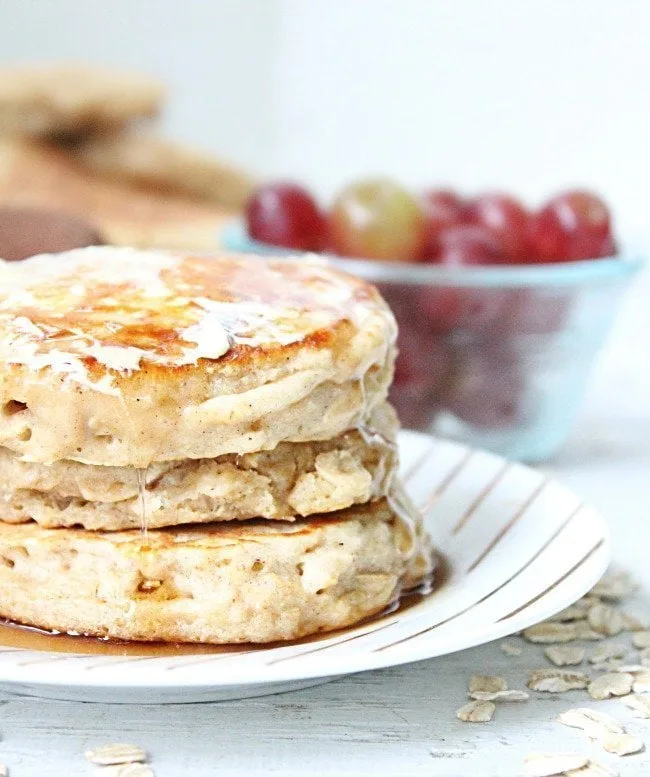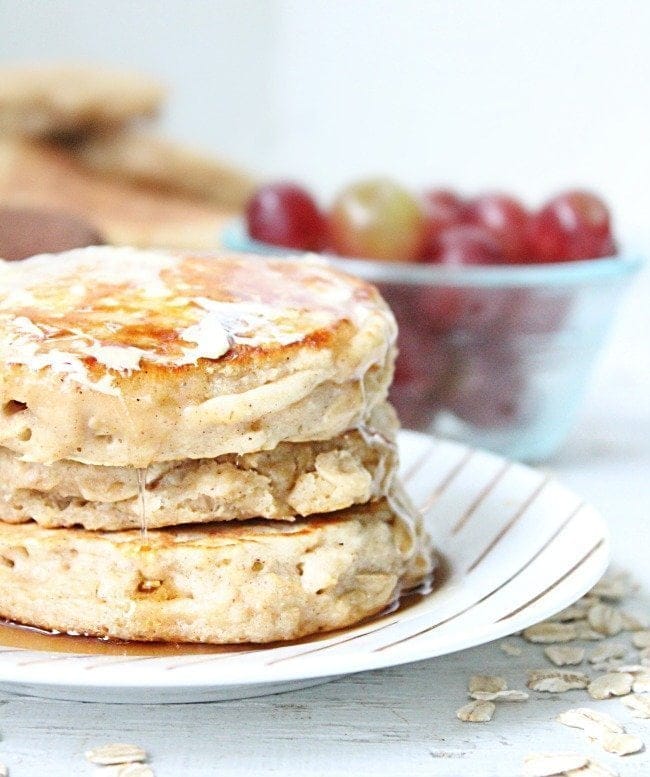 Happy Monday!
How was your weekend? Mine was pretty okey-dokey. We were on the go for the whole weekend, so, it was a little bit of whirlwind, but, it was really just darn nice. This week starts back to school here, so, now, the really craziness begins!
Two of my kids are still home schooled, but, one is back to public school full time, another back part time and my oldest is taking classes at the local community college. I get a little stressed just thinking about it! 🤪 🤪
But, we are blogging today and it's all about pancakes! Now, you guys know..we love pancakes and these are no different.
Cinnamon pancakes that are thick and hearty,plus, loaded with hearty oats and brown sugar. #Yum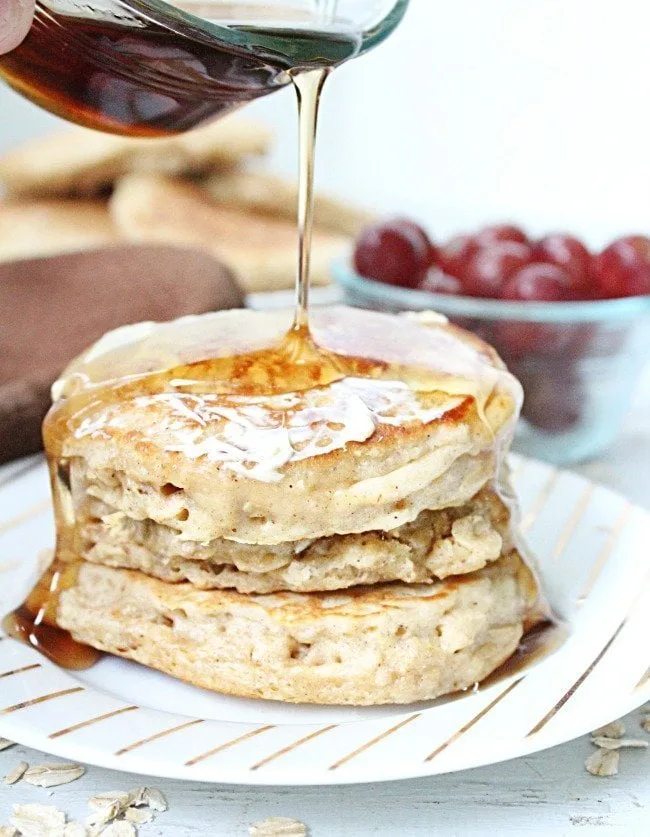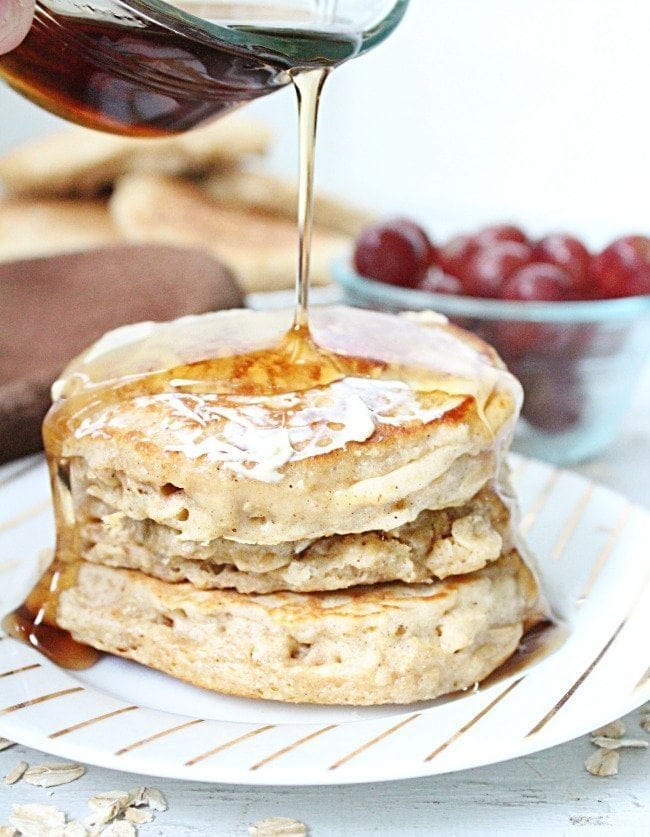 Here is are few things to note:
The first step for these pancakes is to grind a cup of old fashion oats. You can do this using a blender, stick blender or food processor. You will only need to pulse the oats a bit and grind them coarsely. It should only take a minute or so.
You will mix your dry ingredients with the grounded oats, then,add in wet ingredients. Followed by, adding an additional cup of oats that isn't grounded. Only mix the batter until everything is moist. Lumps are ok. Don't over mix..this make you pancakes too chewy.
Cook them on the first side until bubbles form, then, flip over. Your batter will be thick, so, let them cook about 2-3 minutes on the flip side before removing from the griddle.
These pancakes, as mentioned, are thick and pretty hearty. You could actually eat them on the go, like a muffin, if you so desire.
I made our pancakes using about 1/4 cup of batter. However, being that they are thick, using a bit less for smaller pancakes is also an option.
Be sure to serve them with melted butter and syrup. 😉
Cinnamon Oatmeal Pancakes are a delicious and a great way to start your day!