The classic with a twist! Chocolate chip muffins made with sweet flavor of orange mixed in.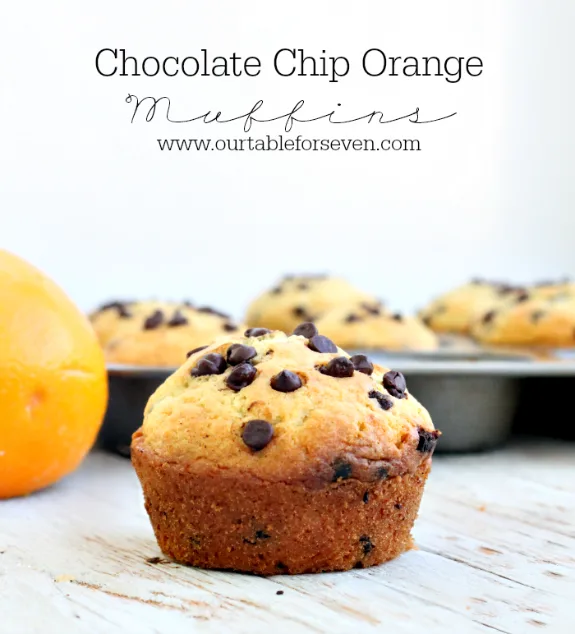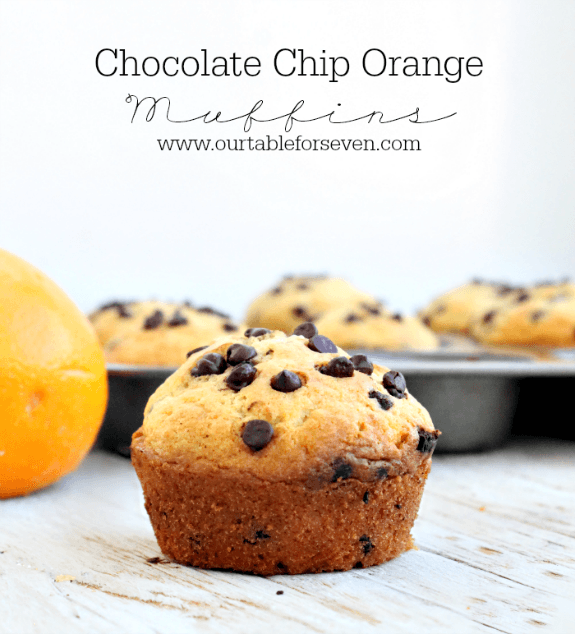 Muffins are something we eat pretty regularly for breakfast.
We eat the norm of cereal, scrambled eggs and English muffins too,but, muffins seem to be the kid favorite. Mine too. They are just so darn good! I can't help myself.
These muffins have our favorite add in, mini chocolate chips.They also are flavored with some orange zest and juice.
Yes, orange. 🍊 No, not weird. Delicious.😋
The nice sweet taste of the orange with the mini chocolate chips go great together. These are new to our muffin-lovin' breakfast routine and have quickly become a favorite. Not a surprise, my kids love chocolate and love orange juice just as much!
Perfect for your breakfast or brunch and they freeze great. A fabulous muffin that will quickly become your favorite too.
Enjoy!