There's a plenty of different types of chicken slider recipes, such as Buffalo Chicken Sliders, Fried Chicken Sliders, baked Chicken Sliders, Chicken Sliders in the crock pot and much much more.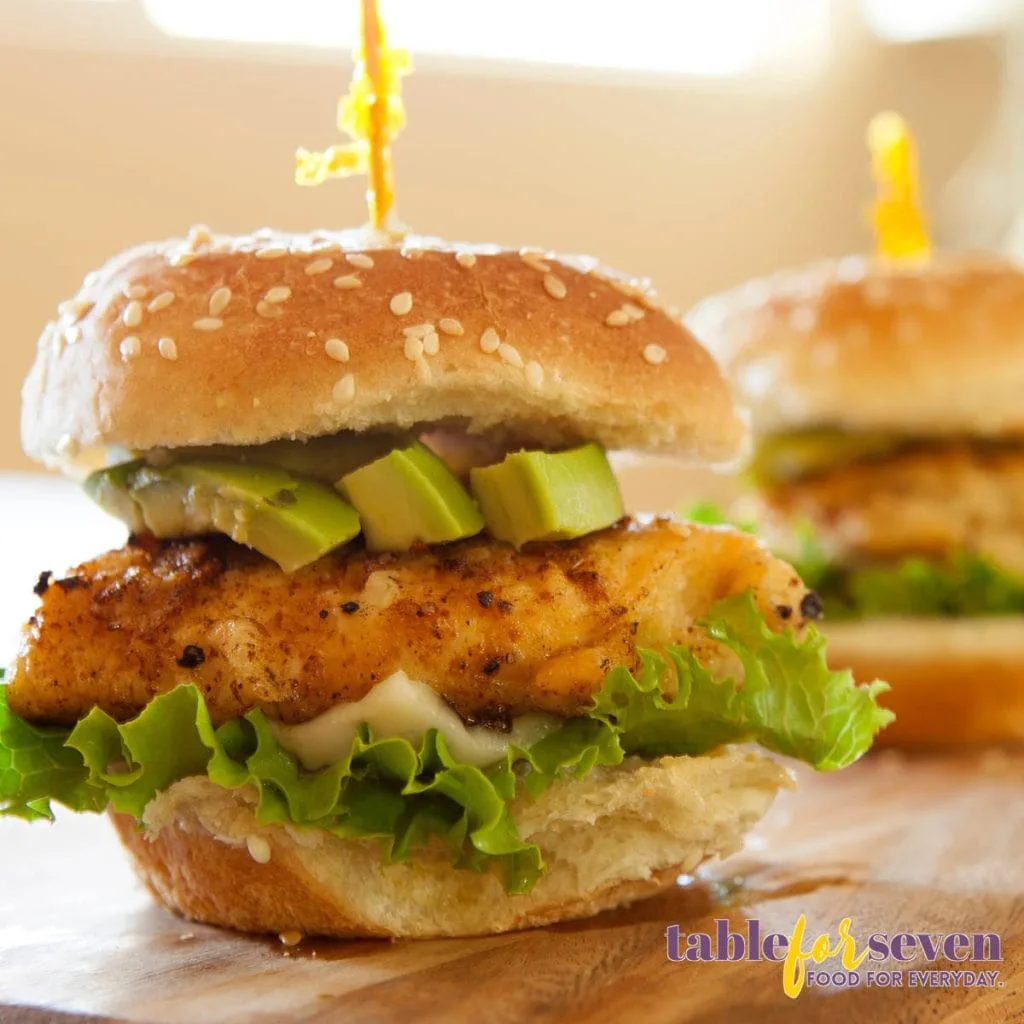 So, here I collect a list of 27 best Chicken Sliders Recipes that are healthy, delicious, and super easy to make.
These Chicken Philly Sliders are the ideal snack or appetizer to serve during a sporting event, and they can even double as a dinner! It is not necessary to be a resident of Philadelphia in order to enjoy the flavor of their most well-known sandwich.
Making these sliders is a rather simple process. The key to success is to combine the shredded chicken with the mixture of peppers and onions, and then to top the dish with layers of cheese. Simply mix the melted butter, Italian seasoning, and garlic powder to form the topping for the butter.
Bake the sliders for 15 minutes at 375 degrees Fahrenheit, after brushing the tops of the buns with the butter. As soon as the cheese begins to bubble and the top begins to brown, you will know that they are ready to be sliced or torn apart and enjoyed.
Fried Chicken Sliders These are the most amazing oven fried chicken sliders you will ever have. They are served on toasted Hawaiian buns with dill pickle chips, shredded lettuce, and sriracha aioli. These chicken sliders are simply out of this world delicious.
This recipe yields 8 sliders, or enough food for 4 people. You can easily double the recipe for a larger group.
You can't go wrong serving these Buffalo Chicken Sliders on game day or any other day! When served on soft, sweet Hawaiian buns, these hot, cheesy sliders are heaven.
Now, since Buffalo chicken sliders are spicy, they might not go over well with kids who aren't big fans of anything remotely hot. In any case, have no fear. To avoid this problem, just set aside some chicken before coating the remainder with Buffalo sauce.
These sliders can keep in the fridge for up to three days if they are foil-wrapped or placed in an airtight container. If you want to reheat them, you can do so in the microwave, but a 350°F oven will produce better results.
Need a dinner or appetizer that can be prepared quickly and easily? When you add these Cheesy Chicken Sliders to your menu, you can sit back and watch as your guests eat the loaded chicken sliders as soon as you put them on the table. These simple rolls are made using a chicken and vegetable combination, Hawaiian rolls, and a lot of gooey cheese. They can be made in a short amount of time.
The rolls and filling may be prepared a day in advance and stored in the refrigerator until ready to bake. The butter should be melted and the mixture poured on immediately before baking.
Although Chicken Cordon Blue Sliders seem elegant, they are quite simple to make! Start by setting the oven to 350°F. After that, combine the mayonnaise by combining the mayonnaise, dijon mustard, cayenne pepper, salt, and pepper.
Dinner roll bottom halves are layered in the bottom of a baking dish. Then, cover the bottoms of the rolls with the mayo mixture. Swiss cheese, provolone cheese, sliced ham, and rotisserie chicken should be added as garnish. Attach the bun tops, then top the sliders with the seasoned butter topping.
Put that butter in everything! For the first 20 minutes of cooking, be careful to cover the sliders with tin foil. Cook uncovered for five more minutes. The cheese will be hot and bubbling, and the rolls will develop a golden brown color.
Crack Chicken Sliders, the perfect snacking sandwich, are created by layering Hawaiian bread with a mixture of cream cheese, shredded chicken, crumbled bacon, cheddar cheese, and ranch dressing.
To achieve a golden brown and somewhat crispy slider, the buns are coated with melted butter and dusted with savory parmesan and chives before baking.
Similar to Crack Dip and Baked Crack Chicken, this dish just takes a few minutes to prepare and bakes the filling between slider buns for a hearty dinner.
The Mississippi Chicken is prepared in a slow cooker and is flavorful, juicy, and delicious despite using only five ingredients. These delectable chicken patties have now been transformed into sliders! They are enticing for a midweek supper thanks to the cheese that has melted and the topping that is buttery. This delightful meal is wonderful for serving as an appetizer, for hosting parties, and for enjoying while watching a sporting event.
Do you need a crowd-pleasing slider recipe that can be prepared quickly and easily? If so, you should definitely try out this recipe for BBQ chicken sliders for your next party, whether it be at home or at a potluck!
Canned chicken or rotisserie chicken may both be used to make tasty sliders. Try to avoid using canned chicken unless absolutely necessary; if you must, empty the cans and use around three of them.
When it comes to cooking barbecue chicken sliders, the best kind of chicken to use is freshly shredded chicken that was made from either cooked chicken breasts or chicken from a rotisserie.
These Hawaiian BBQ chicken sliders put us in the mood for the warm weather ahead. Not that we require assistance in that regard. The bone-chilling temperatures of winter are something that none of us here particularly enjoys. Because of this, it is enjoyable to have appetizers and snacks such as BBQ chicken sliders at any time of the year.
These easy, cheesy, five-ingredient hot and melty pesto mozzarella chicken sliders are the best appetizer for parties and holidays since they are quick to prepare, melty, and delicious. There won't be a single one left behind after the party!
Although I developed this dish in collaboration with the Buitoni brand of frozen pastas and sauces, all of the thoughts and ideas expressed here are all mine.
These sliders are great for feeding a large group at a potluck or other social event. You can readily get packets of slider buns in quantities of 18, so this recipe is ideal.
These Cheesy Garlic Pesto Chicken Sliders are delicious, easy to make, and gooey all at the same time. They are the easiest party meal to make, requiring just seven basic ingredients, and come with instructions for both making them ahead of time and freezing them.
This is one of my appetizer dishes that I am positive you will want to have on hand at all times!
Delicious sliders like this pesto chicken variation may be prepared in advance, and that's just one of their many advantages.
Make the dish as directed up until the baking step, then cover securely with foil and bake as directed.
Any leftovers need to be stored in the fridge in an airtight container and eaten within three to four days. To freeze a recipe for later use, prepare it through the baking step and then store it in an airtight container for up to three months. Thaw in the fridge overnight, then bake as directed.
Small parcels can have big surprises. Just how often are we going to hear that again? Yes, that's exactly what's going on! Sliders made with chicken Parmesan and served on Hawaiian rolls are bursting with flavor. These little sandwiches seem like they're filled with pasta, but they're really gluten-free! Chicken was not often included in this dish.
Fried eggplant was topped with cheese and tomato sauce to make Eggplant Parmigiana. It would then be fully cooked and ready to eat. Later, when people got tired of eggplant, they switched to chicken and came up with Chicken Parm!
These Shredded Chicken Sliders can serve as either a quick and easy dinner or an impressive appetizer at a gathering.
Since the sandwiches are on the tiny side, you may easily increase the number of servings to serve anywhere from four to twenty-four people. This recipe takes only a few minutes to prepare and will please the whole family.
As an appetizer, the sliders can be served as is by heaping them on a dish, or they can be dressed up by adding a tooth pick with a cocktail pickle or grape tomato. If you take the time to spruce it up, it makes a stunning display.
These sliders are the cutest things ever! Tiny foods are what they are. Small burgers with a tremendous flavor. I'll wager that you won't be able to consume just one.
The chicken is tenderized by the buttermilk marinade, and peanut oil is THE oil for frying chicken. These are great since they are ready to eat in no time. For sliders, I halved the chicken breasts horizontally to make them thinner. About five minutes on each side in the fryer and they were golden brown and delicious.
The hot sauce is made with only a few simple ingredients: mayonnaise, sriracha sauce, honey, vinegar, and garlic powder. Extremely basic, yet inevitably engaging. Adding fancy extras to fried chicken is unnecessary.
I have no words for how much enjoyment these California Avocado Chicken Sliders provide me. These bite-sized chicken sliders are loaded with flavor thanks to the addition of caramelized onions, cheese, bacon, and more cheese. And, of course, the magnificent avocados of California!
Really, these sliders are the best I've ever had. Chicken patties' savory sweetness pairs wonderfully with the salty smokiness of bacon and the smooth, buttery texture of avocado. This is truly a marriage made in heaven.
These Thai Spice Chicken Sliders are delicious served as an accompaniment to a dish of Sesame Noodles or an Asian Slaw Salad. Cut open a large pineapple to reveal its delicious inside. As an accompaniment to your sliders, skewer some hefty pieces of that and serve them.
You won't find an easier or more delicious Whole30 starter than these BBQ Chicken & Ranch Sliders. Slow cooker bbq shredded chicken, chopped cilantro, diced red onion, and a ranch dressing that goes well with all the flavors, on rounds of roasted sweet potato.
When it comes to slow cooking in the instant pot, chicken thighs and breasts seem to cook at about the same rate, despite the fact that the thighs have more fat. If you make the switch, the cooking time may be reduced by a few minutes; check the chicken breasts near the end of cooking and pull them out early if they are already fall-apart tender.
A classic dish of warm comfort made suitable for those with food allergies. This is a dish that everyone in your household will enjoy. Featuring both sweet and salty ingredients, this dish is ideal for breakfast but would also work well as an appetizer.
Waffles need to be kept warm and crispy, so this is a handy gadget. Put a cooling rack inside a baking sheet before you start beating up the mixture. The waffles may be kept warm in an oven set to 225 degrees Fahrenheit.
Blend the dry and wet components together until there are no clumps in the batter. Prepare as directed by the manufacturer of your waffle iron. Set on a rack to cool.
After a brief cooling period, sandwich a piece of chicken between two waffles. Top with maple syrup. Put on the table right away.
On the day of the big game, I guarantee that these Rotisserie Chicken Hawaiian Sliders will be the first dish to disappear from your buffet. I mean, when you combine Hawaiian buns with rotisserie chicken, melted havarti, and spicy mayo, you get a sandwich that you really do not want to miss out on.
If you're feeding a large gathering, you might want to pass the additional dressing on the side. Absolutely everyone enjoys having a few options to pick from, right? Also, they won't get soggy if you save them for the next day.
Keep any leftovers covered in tin foil or in airtight containers and refrigerated in the refrigerator.
Our favorite party food is sliders or mini-sandwiches on Hawaiian rolls, which can be cut and ripped apart for simple meal prep or as a fun snack.
The chicken sandwich starts with a coating of ranch dressing. Fill these little buns with cut chicken and some melted cheese like cheddar or Swiss. Add some crumbled or diced bacon. Put the finishing touch on the sliders with a glaze made from butter, brown sugar, and poppy seeds.
Wonderful flavor comes through in spades from these grilled chicken sliders seasoned with Mexican spices. The flavor bombs really go off when you put them in a toasted bun with some barbeque caramelized onions and smokey chipotle coleslaw.
Those following a gluten-free diet can easily modify this recipe to suit their needs. Make sure there is enough of chipotle coleslaw on your platter. Grilled chicken breasts and barbecue caramelized onions are the finishing touches. Garnish with fresh cilantro leaves.
Pre-heat air fryer to 375 degrees. Reduce chicken to a thickness of 1/2 inch and divide thighs in half lengthwise. Put the nuts in a small bowl.
Combine eggs, milk, salt, pepper, and hot sauce in a separate shallow dish and stir together. Coat chicken pieces in egg and then pecans. Place chicken in air fryer basket in a single layer and spray with cooking spray as you go. After 8-10 minutes, flip and cook until golden brown.
Meanwhile, in a saucepan, over medium heat, mix together the jam ingredients. To thicken, bring to a boil, then lower heat and simmer for a minute or two.
Take it off the heat and smash the berries until they reach the consistency you like. Coleslaw is made by mixing together coleslaw mix, mayonnaise, sugar, and lime juice in a big basin.
Spread the bottoms of the rolls with a generous heaping tablespoon of jam. Add hot chicken and slaw to the bottoms and replace the lids.
Minimize your time in the kitchen while still having a delicious meal by making these Cream Cheese Chicken Sliders in the crock pot with a quick homemade BBQ sauce. It's all about the pineapple, really.
We used dinner rolls, but hamburger buns or your other roll or bread would also work well for these sliders. Bread can be substituted with gluten-free or keto options to accommodate dietary restrictions. To lighten things up, wrap with lettuce leaves.
You may keep any extra chicken in the fridge for up to five days if you put it in an airtight container. Warm back up in the microwave at 30-second intervals until hot again.
Delicious slaw and spicy kimchi sauce complete these Spicy Korean Barbecue Chicken Sliders. The dishes served from Korean street vendors have piqued my interest, and I intend to try them out soon.
Gochujang (Korean red pepper paste) and kimchi (fermented cabbage) provide a ton of flavor and heat to this dish. I've made this tailgating staple healthier by adding ground chicken and a refreshing Asian coleslaw. This is a healthy, Asian-inspired spin on the classic slider served on a whole wheat slider bread.
Combine the chicken, onion, garlic, tomatoes, Italian seasoning, and a generous amount of salt and pepper in a slow cooker. For best results, use a slow cooker and set the timer for 6-8 hours, or on high for 4 hours. Take the cooked chicken out of the saucepan and shred it using two forks. Repeat the slow cooking process with the shredded chicken. Put in some fresh parsley and mix it all together.
Put some pizza sauce on the bottom of each ciabatta bread. Spread some provolone on the upper half.
important! In order to prevent the provolone cheese from melting too quickly and clinging to the pan instead of your mouth, you may, for example, cut it into pieces instead of using a whole slice.
Place on a baking sheet and bake for 8 minutes at 350 degrees, or until the cheese is melted. This phase can also be done under the broiler instead of the oven, but do NOT leave the house. DO.NOT.
Smother the bottom of the slider with shredded chicken and then cover it with the cheesy top.
The traditional components of Nashville hot chicken are white bread, pickles, and extremely spicy chicken, all of which are available here. The dinner rolls are ideal for absorbing all of the delicious liquids, both on the inside and the outside.
In their purest form, the rolls are brushed with a fiery Nashville hot butter sauce before being baked. This helps to provide the rolls a crispier top while also providing additional levels of heat.
Having your sandwich quickly roasted on the grill will give it an incredible texture and crunch, giving you the whole sandwich experience.
In all honesty, this has the potential to become my new fave. It is quite simple, and it does not cost too much either. I am able to swiftly prepare dinner for my family or rapidly serve a crowd when we have guests around for Game Day. Even during birthday celebrations, we've put out Buffalo Chicken Sliders for guests to enjoy.
Chicken with a buffalo sauce is a dish that is universally popular. In addition, using a slow cooker allows me to devote additional time to my family while the crock pot takes care of all the culinary responsibilities.
You can make slow cooker buffalo chicken sliders by layering cooked chicken and cheese between halves of Hawaiian bread. Put it in a baking dish and sprinkle some garlic salt and melted butter on top. Next, put the dinner rolls in the oven for 5-9 minutes, or until they are just warm.
Sprinkle some parmesan cheese on top for more taste. My children now prefer them to any other method of serving the buffalo chicken sliders.