Chicken and Swiss Casserole! Dinner in one pan.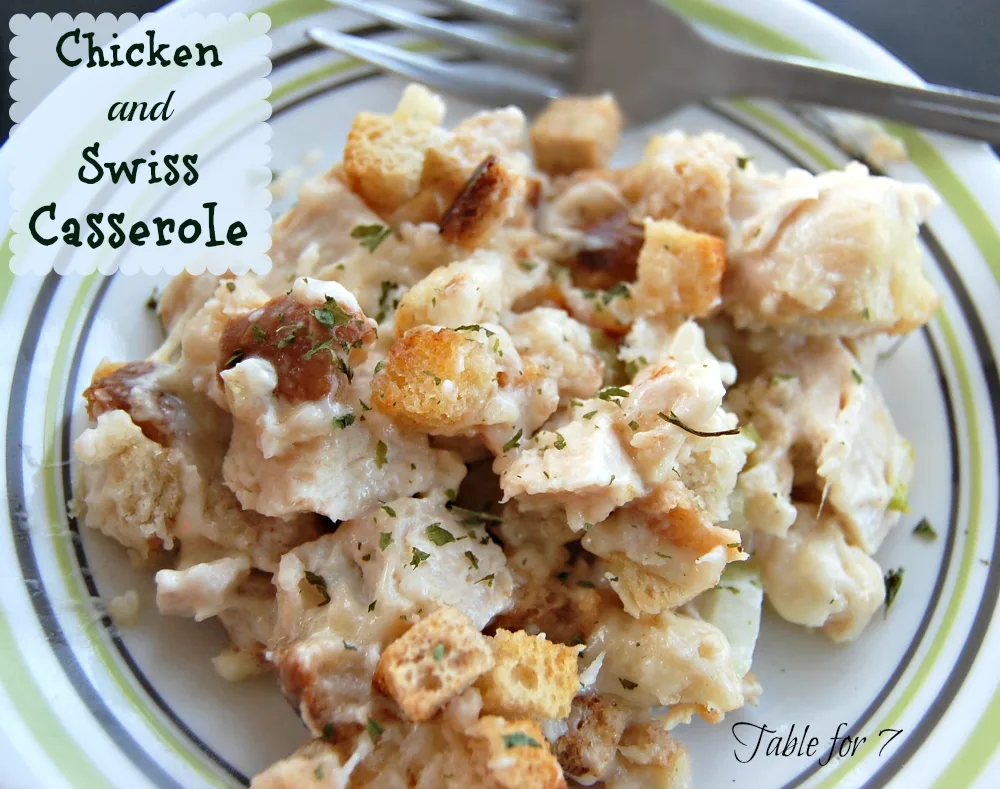 After our marshmallow fluff extravaganza last week, I thought posting something a bit less-sugar-inducing overload would be a pretty good idea. Don't worry..more sugary love is coming later this week.
Here is a good break from all the sugar of the season, a casserole that is a perfect dish for weeknight dinner. Don't you love those? Mix your ingredients, pour into a dish, bake. Simple! And..this is really delicious.
This Chicken and Swiss Casserole is creamy, with a bit of crunch and and the Swiss cheese is just a perfect punch of flavor. Comfort food at its best!