An easy, cheesy, potato side dish! Soft potatoes mixed with a creamy, cheese sauce and topped off with a little extra crunch with bread crumbs. Perfect for a holiday party or potluck.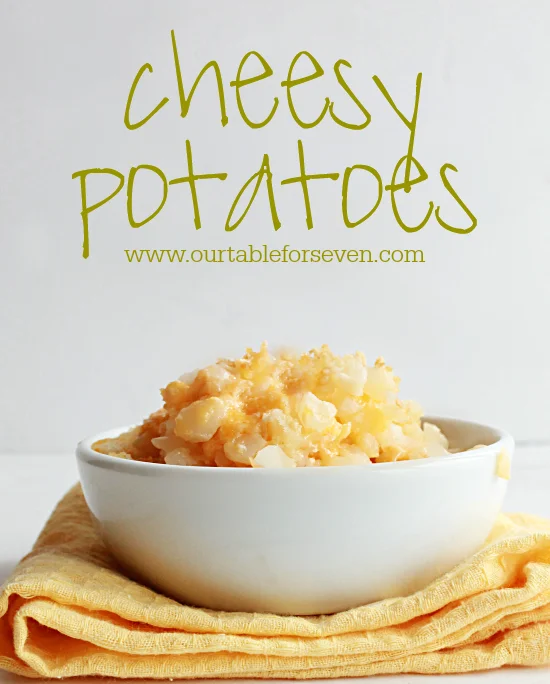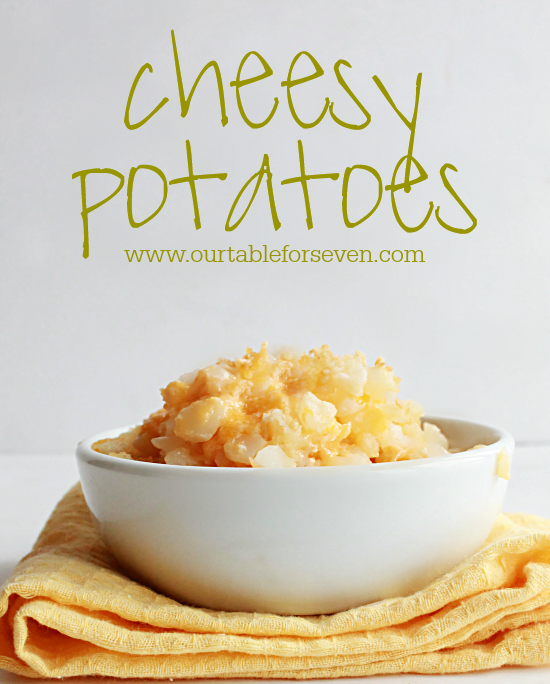 These potatoes are heavenly!
My sister in law made them for the family Christmas party and I made a bit of a pig of myself with them.
OK, not a bit. For real, a pig.
I stuffed my face with them. After receiving the recipe, I made them for my family and again, stuffed my face. I have no shame.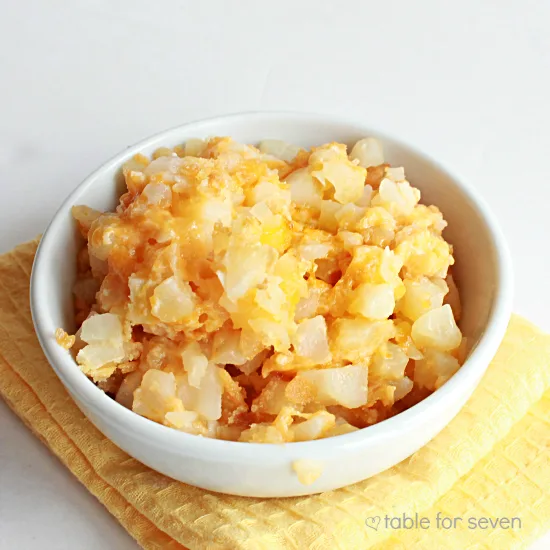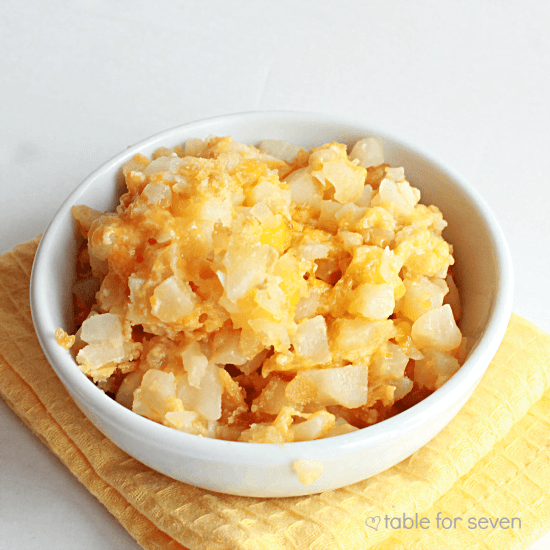 A breakdown:
Start off with a bag of frozen "southern style" hash browns. Be sure to let them thaw!
Next, mix together the cream of chicken soup with plain Greek yogurt. If you don't have any yogurt, sour cream will work too.
Mix thawed potatoes with yogurt/soup mixture, then, with cheddar cheese.
Spread it all in your 9 x 13 baking dish.
Top with bread crumbs/melted butter and bake!
Heavenly. 💛
Follow my lead. Make these. Stuff your face. You will be one happy camper!